Led by Intelligence Analyst Alex Paci
Airbnb has grown to become a global company in the hospitality and travel industry since its founding nearly 9 years ago. With over 3 million listings worldwide, spanning more than 191 countries and 65 thousand cities, over 200 million total guests have stayed in other people's apartments, villas, and even castles.
The company that let home owners create bed and breakfasts out of their living rooms and air mattresses has come to redefine how we stay when we travel.
This research briefing will provide a data-driven examination of the company's private market history, including its acquisition, investment, and innovation strategy.
We'll cover the following topics and more:
Airbnb's investor, financing and valuation history
Acquisitions and investment trends
Patents and research activity
Forward looking strategies in travel and real estate
Your Panelist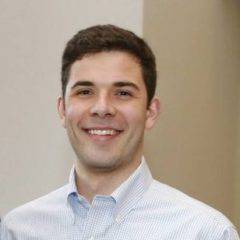 Alex Paci is an intelligence analyst at CB Insights, where he produces data-driven analysis and research reports on private company financing, exit and performance trends across emerging industries, geographies and investors. His research has been cited in The New York Times, The Financial Times and The Wall Street Journal.
Prior to joining CB Insights, Alex held roles at Simpson Thacher & Bartlett and The Blackstone Group. Alex is a graduate of Vanderbilt University.