Led by CB Insights Analysts and Writers Deepashri Varadharajan and John Prendergass
CB Insights clients will receive the full pdf and non-clients will receive a shortened version.
Healthcare is the hottest sector for AI applications and investments. Startups here have raised over 300 deals in the last 5 years for solutions ranging from AI-assisted diagnostics to virtual healthcare assistants. As new startups enter the space at record rates, we dive deep into the trends in healthcare AI and its potential impact on how drugs are priced.
In this webinar, we will look at:
Current challenges in healthcare and promise of artificial intelligence
Investment trends and where Data Collective, Google Ventures and others are placing their private market bets
GlaxoSmithKline, Merck, Johnson&Johnson and other pharma giants' partnerships with AI startups
Impact of AI on the clinical trial and drug discovery process
Trends to watch in the space
YOUR PANELISTS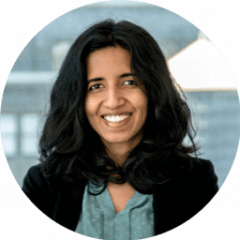 Deepashri Varadharajan received her undergraduate degree in engineering at Vellore Institute of Technology in India. She later studied journalism, and received a degree from the Columbia University Graduate School of Journalism.
Before CB Insights, Deepashri worked for organizations including Al Jazeera America, Deccan Herald, and interned at Siemens India.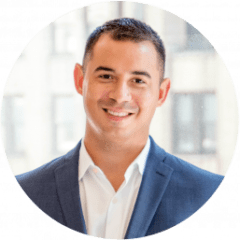 John Prendergass is a research analyst at CB Insights. His research focuses on therapeutics, digital health, medical devices, and the media.
John previously attended medical school at Rutgers New Jersey Medical School and worked in the healthcare investment group at Ben Franklin Technology Partners. John is a graduate of Johns Hopkins University.