Led by Intelligence Analyst Mike Wholey
Agribusiness has automated and connected along with other industries in recent years, and startups and VCs have entered the space to take part in this transformation. As a growing global population demands more, better food, and as environmental regulations become more stringent, farms are incentivized to do more with less.
Cheap sensors, accessible computing power, and improved automation are making farms more productive and less environmentally impactful. Startups are entering the market, and agribusiness giants are taking notice.
We explore trends and technologies affecting the agriculture industry, including:
What is agtech?
Financing Trends
Data Aggregation – Input Pricing and Performance
Efficiency – Sensors and Analytics
Automation – Robotics and Drones
Your Panelist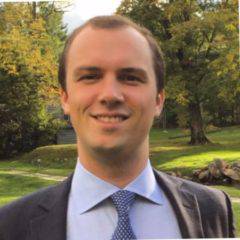 Mike Wholey is an intelligence analyst at CB Insights, where he focuses on startups with industrial manufacturing and energy applications. Prior to joining CB Insights, Mike worked for Arconic (formerly Alcoa) as a research analyst in the company's internal strategy consulting group, and as a consultant for Capgemini.
Mike is a graduate of Virginia Tech.