Led by Intelligence Analyst Mike Wholey
Trends in advanced manufacturing are in a constant state of flux, and adoption of emerging technologies for B2B, industrial applications are notoriously difficult to measure.
A variety of emerging technologies – artificial intelligence, the internet of things, 3D printing, and others – have made degrees of impact on manufacturing, from hype to real, necessary impact.
In this briefing, we provide an overview of the current state of advanced manufacturing and attempt to make some predictions for 2019. We cover trends in financing, M&A, corporate innovation, and adoption of emerging technologies affecting industrial manufacturing.
We also look at technology trends in:
Edge Computing
3D Printing
Industrial Robotics
And Much More
Your Speaker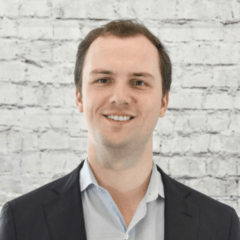 Mike Wholey is an intelligence analyst at CB Insights, where he focuses on startups with industrial manufacturing and energy applications. Prior to joining CB Insights, Mike worked for Arconic (formerly Alcoa) as a research analyst in the company's internal strategy consulting group, and as a consultant for Capgemini.
Mike is a graduate of Virginia Tech.