Led by CB Insights Research Analyst William Altman
MENA's investors are increasingly active funding private tech companies around the world. In tandem, the UAE, Jordan, Lebanon, and Saudi Arabia are steadily growing into the region's top tech-hubs.
In this webinar we are focused on investors based in MENA, that are active in the private markets globally as well as regionally, and we focus particularly on investors with a history of backing private technology companies.
In detail, this webinar covers:
Macro-level MENA investment trends
MENA investors in the global private markets
Top MENA investors and their select investments
Forward looking MENA investment trends
Your Panelist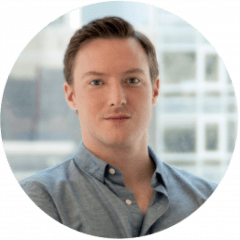 William is a Tech Industry Analyst at CB Insights, where he produces data-driven research on emerging technologies, industries, and geographies with a focus on cybersecurity. William's published industry research has been featured in the The Wall Street Journal, Forbes, CNN, and The New York Times.
Before CB Insights, William worked in the Middle East and North Africa where he conducted research on entrepreneurship in the Wamda Research Lab. William has a degree from Denison University, and a Master's Degree from the Middlebury Institute of International Studies at Monterrey.