Led by Senior Intelligence Analyst William Altman
CB Insights Game Changers profiles 36 startups across 12 categories from quantum computing to clean technologies, and more — all on the bleeding edge of technology and disruption.
Our selected startups are high-momentum companies pioneering technology with the potential to transform society and economies for the better.
28 of the 36 game changers are based in the US or have moved to the US.
However, 5 other countries are home for this year's game-changer companies: Canada, India, Israel, United Kingdom, and the Netherlands.
Over 190 unique investors backed this year's cohort of game changers.
We look at companies across categories that include:
Quantum AI
Smart Policing
Net-Zero Buildings
And more
Your Speaker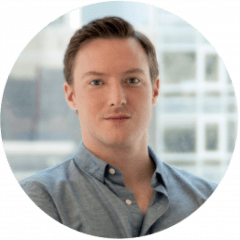 William is a senior intelligence analyst at CB Insights, where he produces data-driven research on emerging technologies, industries, and geographies with a focus on cybersecurity and digital identity. William's published industry research has been featured in the The Wall Street Journal, Forbes, CNN, and The New York Times.
Before CB Insights, William worked in the Middle East and North Africa where he conducted research on entrepreneurship in the Wamda Research Lab. William has a degree from Denison University, and a Master's Degree from the Middlebury Institute of International Studies at Monterrey.