Led by Intelligence Analyst Meghna Rao
Our intelligence analysts spend a major part of their jobs getting to know industries intimately. We've asked each of them – including healthcare, retail, artificial intelligence and 3D printing – to describe a trend in 2018 that will come to fruition.
In this briefing, we'll deep dive into the tech trends to watch in 2018. It's a wide, expansive coverage of some of the most interesting things happening across industries, from how 3D printing is impacting manufacturing to the brewing war that artificial intelligence has launched between chip makers.
A few of the trends covered include:
Cars as a subscription good
The rise of massive simultaneous online social communities
Pay-per second cloud computing
Holograms become a format for augmented reality
Your Panelist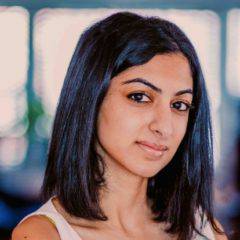 Meghna Rao is an intelligence analyst at CB Insights. Her focus is on Asia, particularly India and Southeast Asia. Before this, Meghna worked at Singapore-based media publication Tech in Asia as a tech journalist. She mainly covered India. Prior to that, she worked for Seattle-based impact venture capital fund Unitus Seed Fund at their Bangalore office. She produced content for the firm and eventually compiled her research into a book. Meghna graduated from Stony Brook University with a degree in English literature and a minor in African American Studies.