Bridgestone America's' acquisition of Azuga helps the company pivot into logistics services. Here are the top-line bullets you need to know.
Bridgestone Americas, a tire and rubber producer, has acquired Azuga, a fleet technologies provider, for $391M in a combination of cash and equity. 
WHO ARE THE PARTIES TO THE DEAL?
Azuga: California-based Azuga develops a fleet management platform for insurers that includes GPS tracking, video telematics, driver behavior management, and accident reduction solutions. Azuga assists enterprises across industries, including commercial fleets, insurance firms, and government agencies, with over 6,000 fleet business customers across North America.
Bridgestone Americas: US-based Bridgestone Americas is a Bridgestone Corporation subsidiary that specializes in sustainable transportation and advanced solutions. The company creates, manufactures, and sells a wide range of original equipment and replacement tires, tire-centric solutions, mobility solutions, and other rubber-related and diversified products. The Bridgestone Americas' business extends from Canada to Argentina, with over 50 manufacturing locations and 55,000 people. Its Bridgestone's revenue for Q1'21 was $7.115B, down 10% year-on-year.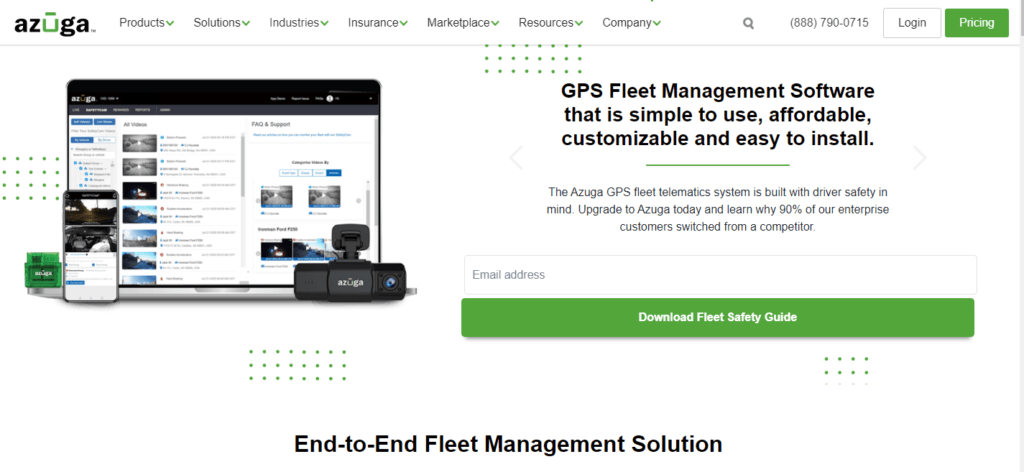 Source: Azuga
WHY DOES THE MARKET MATTER?
The acquisition strengthens Bridgestone America's' position in the fleet management space where:
The global fleet management market is projected to grow at a CAGR of 10.9% and reach a value of $33.9B by 2026, according to Markets and Markets.

The Covid-19 pandemic has disrupted major supply chains, leaving many companies scrambling to address supply issues. Startups developing technologies that monitor and track fleets and shipments could help address some of these challenges. However, even with strong demand for essential goods — which is driving volumes and rates up — companies are still seeing an overall reduction in vehicle activity driven by the pandemic.