This news comes on the heels of its Series F round. The company plans to use the funding to support international expansion and prepare for an IPO. Here are the top-line bullets you need to know.
BloomReach, a provider of e-commerce personalization technology, has raised $175M in a Series F. The round drew participation from Bain Capital Ventures, Goldman Sachs Asset Management, and Sixth Street Growth.
HOW'S THE COMPANY PERFORMING?
California-based BloomReach offers an AI-backed platform that enables its customers to leverage product, content, and customer data in order to provide personalized e-commerce experiences.
BloomReach has 850 clients, including Puma, Albertsons, Bosch, Williams Sonoma, and Torrid.
The company currently has $117M in annual recurring revenue. It generated $62.5M in revenue in FY 2020.
The startup, which is supported by a team of 760 employees, has 14 offices across the US, the UK, the UAE, Germany, the Netherlands, Slovakia, India, Russia, and the Czech Republic.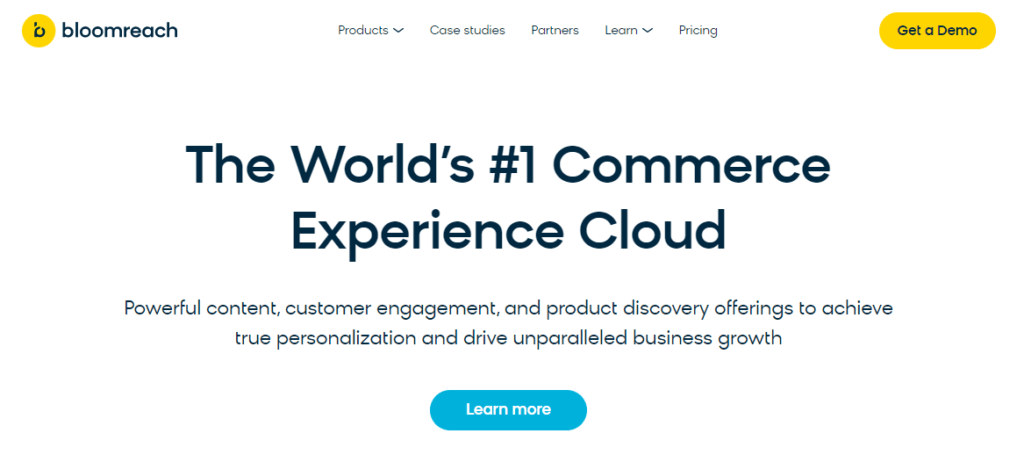 Source: BloomReach
WHY DOES THE MARKET MATTER?
The global personalization software market is expected to reach a value of $2.7B by 2027, growing at a CAGR of 23.52%, according to 360i Research.
The growing revenue opportunities associated with improved customer satisfaction have contributed to market growth. In addition, companies are increasingly turning to solutions that enhance mobile engagement in the face of rising smartphone penetration.
Major players have entered the AI-driven personalization market. For example, Amazon launched Personalize, a tailored search provider, and Google added app personalization to Firebase, its development platform.