We dig into our second acquisition in the last 2 months.
Today, we announced the acquisition of Blockdata, a Netherlands-based data company that focuses on the blockchain and distributed ledger technology (DLT) ecosystem. It's our second M&A deal in the last 2 months, following closely on our acquisition of the assets of Dow Jones VentureSource.
With the deal now closed, we're also happy to announce that we've established an office in Amsterdam, which we expect to grow over time to better serve our European clients and the European market at large.
In this note, we want to zoom out and offer a bit of context for the why behind the deal and what it means for you as a client. You can, of course, read the press release here.  
First, however, for those of you actively working on deploying blockchain/DLT, Blockdata will enable you to identify the most credible use cases of blockchain and also pinpoint the best companies and projects to work with.  
But now zooming out…
To explain this transaction, we're going to refer to the Perez Technological Surge Cycle, popularized by Carlota Perez in her book "Technological Revolutions and Financial Capital." In the book, Perez analyzes the boom-and-bust cycles of technological innovation and describes it using the Surge Cycle framework below.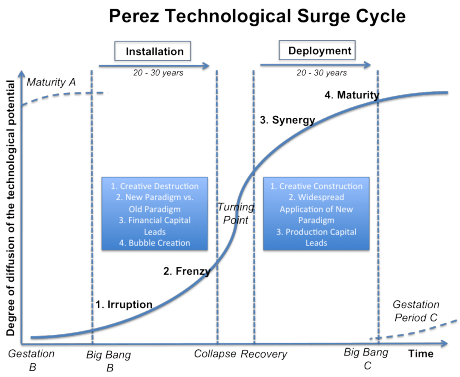 The first phase is referred to as "installation."
The installation phase often comes with lots of hype, and this hype drives experimentation and infrastructure investment. For those of you who have been following the blockchain ecosystem, you'll recognize the hype.
A quick look at earnings call mentions on CB Insights of blockchain and distributed ledger technology provides a proxy for the frenzy and hype in late 2017/early 2018.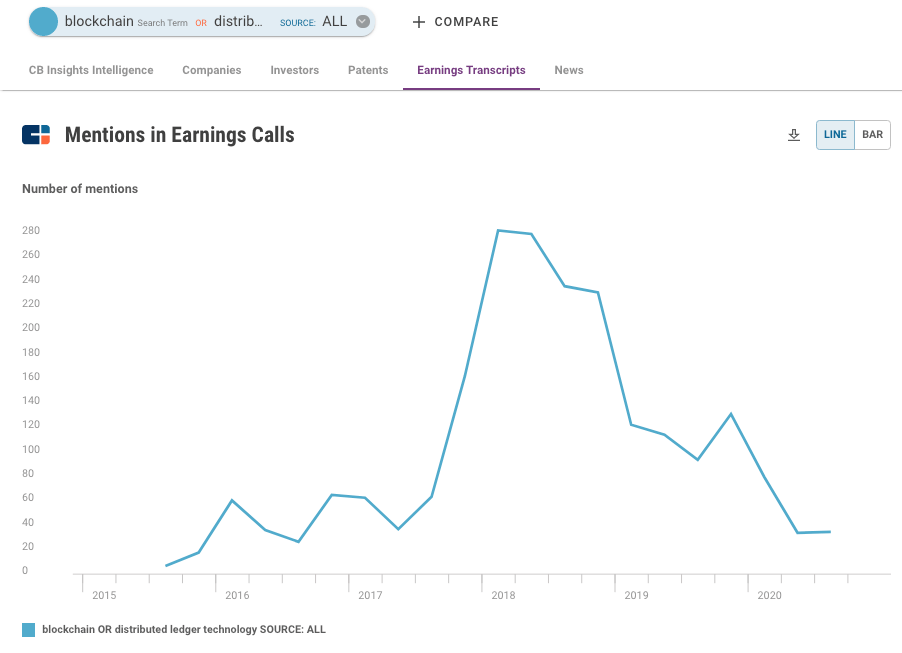 In the Surge Cycle framework, the hype creates a bubble, which ultimately bursts. Following the bubble bursting, some technologies experience a turning point where the infrastructure laid down in the installation phase becomes the foundation for future growth.  
Around this time, policy thinking and regulation with respect to technology often shifts away from trying to regulate against further bubbles, and instead begins to focus on enabling the technology's potential to be realized.  
This occurs in what Perez calls the "deployment" phase.  
And this brings us to why we've acquired Blockdata.  
In the case of blockchain, we began observing a shift late last year and a marked change in the tenor of client discussions over the last 8 months. At the same time, the policy & regulatory environment became more constructive. Central banks and financial institutions began conceiving of and deploying blockchain applications via mechanisms like Central Bank Digital Currencies (CBDCs).  
With these shifts happening, it became clear from conversations with financial institutions, governments, and enterprises that blockchain had gone from merely probable or possible to practical.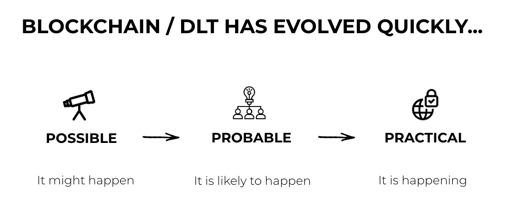 Use cases in financial markets or supply chains or CBDCs or smart contracts (and many more) now have really come into focus. There is heightened clarity on how blockchain could be used to solve real problems and become part of the technology stack of these institutions.  
Based on the signals we're seeing from our clients and the market at large, we are entering the deployment phase soon (if we are not already there).
And in the deployment phase, we believe Blockdata is well-positioned to be the way our clients will drastically reduce the uncertainty, time, and effort it takes to decide on the blockchain use cases, companies, and projects they should pursue.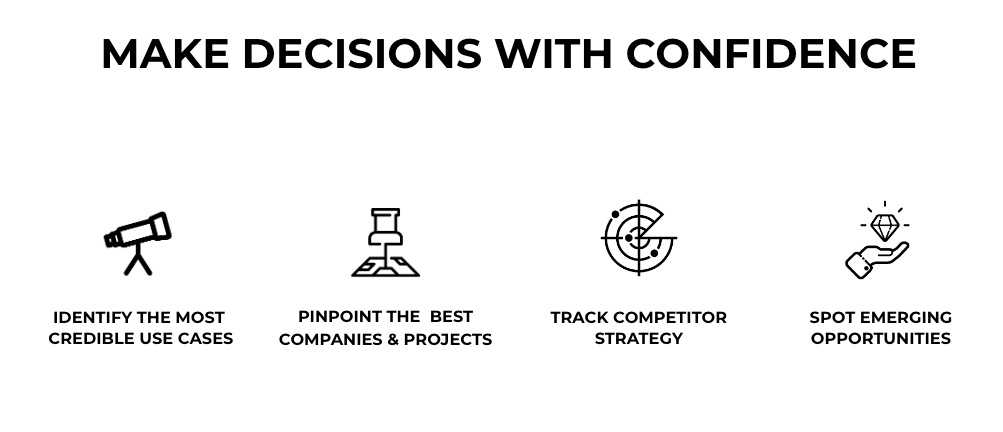 We believe blockchain is at a turning point, and we're excited to now have a product and team at Blockdata that has deep knowledge of the ecosystem that our clients will benefit from.
If you believe Blockdata can help you identify the most credible use cases of blockchain and pinpoint the best companies and projects to work with, please don't hesitate to reach out to me or anyone on your client success team, and we can share more about Blockdata with you.  
Of course, if you have any other questions — or even any M&A ideas 🙂 — please don't hesitate to reach out to us as well. We are aggressively working to build software and data that will help you make technology decisions faster and with greater confidence. Expect a lot more from us in the coming months.
If you aren't already a client, sign up for a free trial to learn more about our platform.