Equity deals and dollars to blockchain technology companies had a record year in 2017, but pale in comparison to the booming ICO market.
Blockchain momentum rose fast in 2017, as venture capitalists and strategic investors increased deals to companies building on Bitcoin and blockchain technology nearly every quarter. But as bullish as equity investors may be on blockchain, the real activity is happening in initial coin offerings, or ICOs.
Initial coin offerings are sales of tokens by blockchain companies looking to raise funds. These tokens provide value within the company's network, and are often traded on cryptocurrency exchanges.
While the financing mechanism has been around for some time (Ethereum was launched via an ICO in 2015), it really took off in 2017. In Q1'17, 19 ICOs closed for about $21M. Three quarters later, in Q4'17, over 500 ICOs closed for almost $3B. According to CB Insights, 2017 saw over 5x more capital deployed in ICOs than in equity financings to blockchain startups. Q4'17 alone saw that number jump to 7x.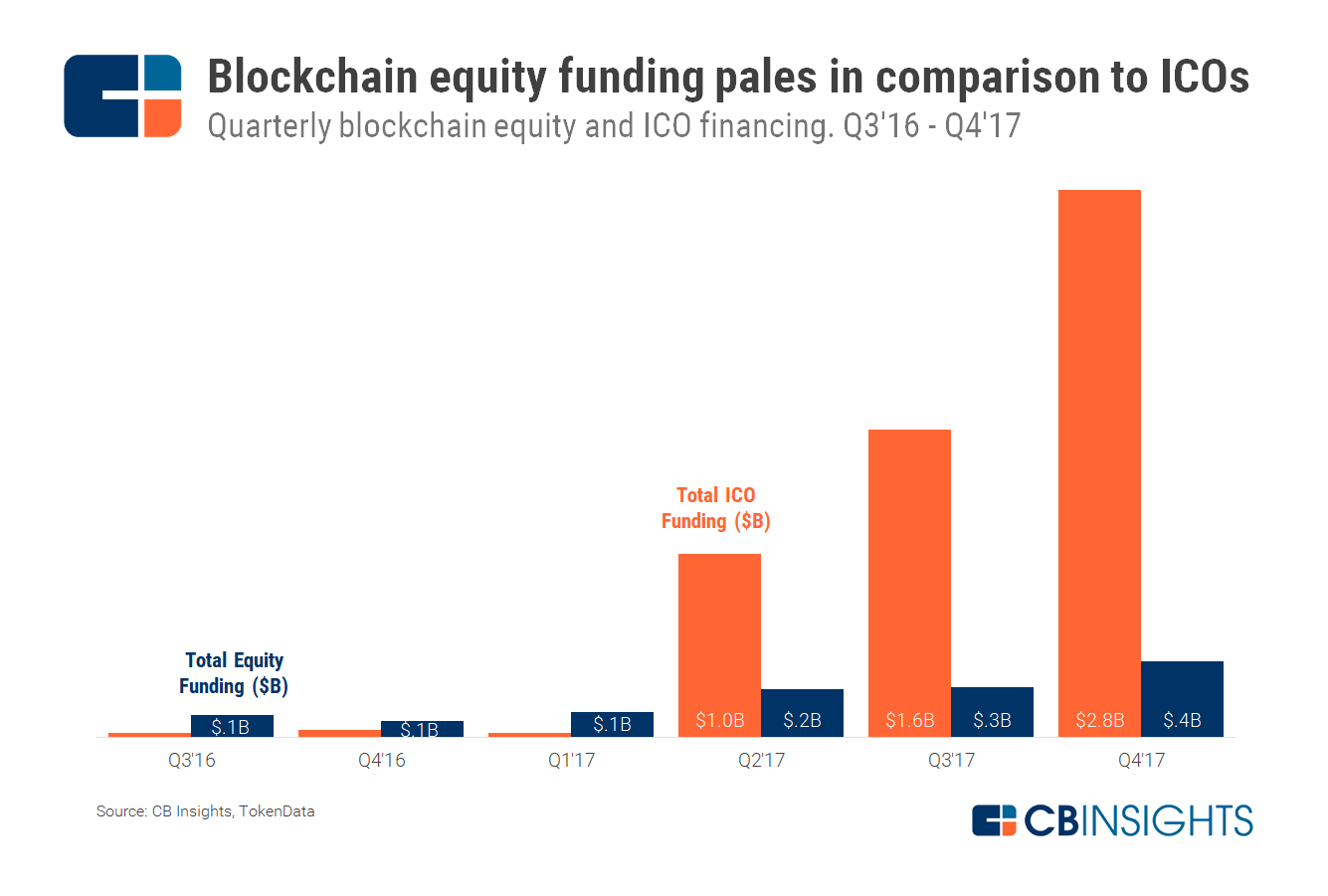 In total, ICOs raised over $5B across nearly 800 deals in 2017. To put those numbers into context, equity investors deployed $1B in 215 deals to the sector.
The year's biggest completed ICOs went to Tezos, for $230M, Filecoin for $200M+, and Sirin Labs, for $158M. Tezos, a blockchain governance project, remains embroiled in a legal battle over the funds it raised, with one of its founders, Kathleen Breitman, widely quoted as saying that participating in the Tezos ICO was like donating to a public broadcaster and receiving a tote bag in exchange.
Filecoin is a tokenized storage platform — think: a decentralized Dropbox. Filecoin saw participation in its ICO pre-sale from VCs Andreessen Horowitz and Union Square Ventures, both long-time active investors in the blockchain space. This implies that the lines are blurring between equity and ICO financing.
When it came to equity financings, venture investors deployed just over $1B across 215 deals in 2017. The year's largest deals went to R3, in a $107M Series A with a laundry list of banks participating, and to the newly-minted unicorn Coinbase, in a $100M Series D. R3 is building a distributed ledger solution for financial services clients, called Corda, while Coinbase operates one of the largest fiat-cryptoasset exchanges and brokerages.
Notably, while ICOs are far outpacing equity financing to blockchain-focused companies, venture deal activity rose to an all-time high in Q4'17, up 128% compared to the same quarter last year.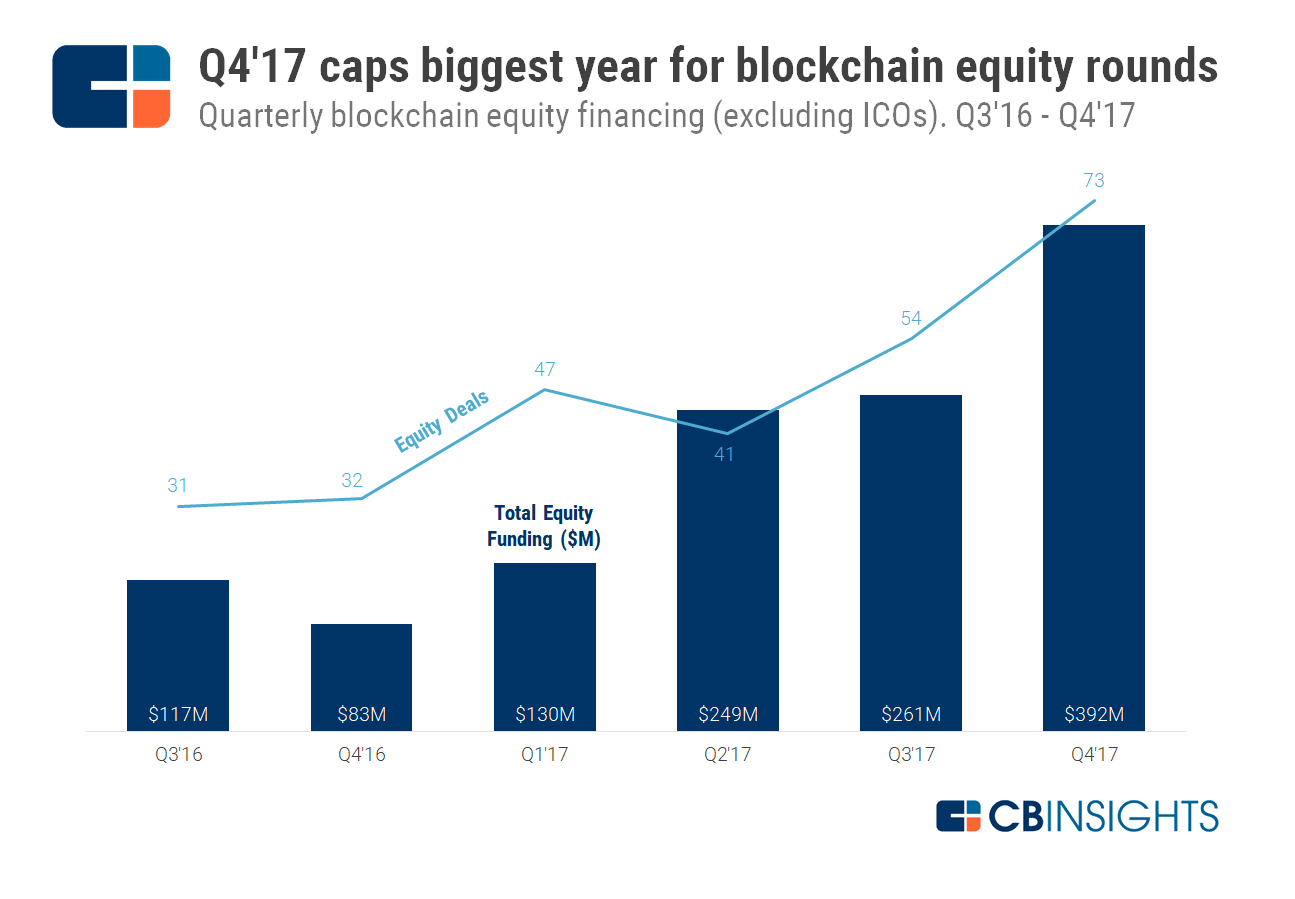 If you aren't already a client, sign up for a free trial to learn more about our platform.