From decentralized exchanges to privacy coins, and beyond, we identified 18 of the most promising blockchain trends to watch in 2019.
Blockchain made plenty of headlines last year.
We've seen stories on everything from price volatility surrounding cryptocurrencies to increased adoption of blockchain tech by some of the world's largest corporations.
The STATE OF Blockchain 2021
The global blockchain unicorn count jumped from 9 to 47 in 2021. Download our free report to get all the trends.
This year promises to be no different. After evaluating signals ranging from industry adoption to market strength, we identified 18 blockchain trends to watch in 2019.
1. Fiat-crypto exchanges
"Fiat-crypto" exchanges allow investors to trade fiat currencies like the US dollar or Euro for cryptocurrencies. But as crypto prices fall and financial services incumbents wade in, exchanges are looking for additional revenue streams as they face increased competition from larger, more traditional finservices players.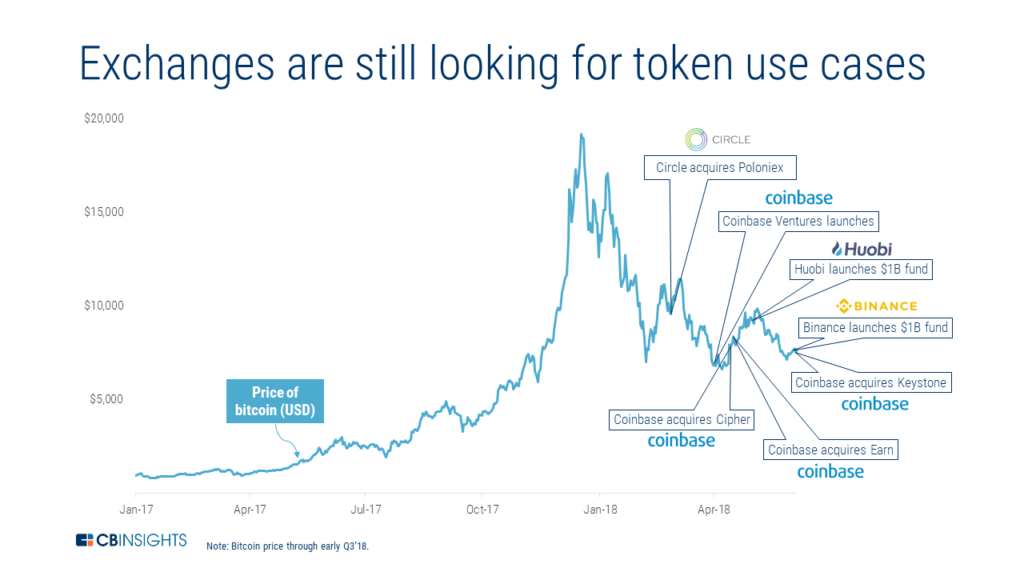 2. Bitcoin mining
Bitcoin mining companies face rising competition, mounting environmental concerns, and declining demand. One developing blockchain trend to watch is how mining companies adapt to declining speculation, expand into other sectors, and develop other consensus mechanisms to eliminate the need for power-hungry mining rigs.
3. Custody
To fully enter the crypto space, financial institutions must solve the challenge of "custody," the ability to hold cryptocurrencies on behalf of trading clients. A lack of custodial solutions has been a major obstacle to large-scale investment in the crypto space. As cryptocurrencies seek mainstream adoption, look for movements by trusted blue-chip firms to stamp their approval on custodial tools.
4. Decentralized exchanges
Today, the top crypto exchanges are centralized companies that are formally incorporated and compliant with federal and state regulations.
A new set of companies, dubbed "decentralized exchanges," plan to use blockchain technology to enable exchange without a centralized middleman. The SEC's clampdown on these companies has many questioning whether decentralized exchanges can abide by US securities regulations. As the decentralized concept spreads, expect regulatory questions to draw more attention and scrutiny this year.
5. Consortia
In theory, blockchain consortia brings competitors together to collaborate. So far, challenges with fostering cooperation and integrating into existing IT stacks have prevented broader adoption. Keep an eye on consortia in 2019 to see how they develop blockchain use cases and grapple with structural challenges.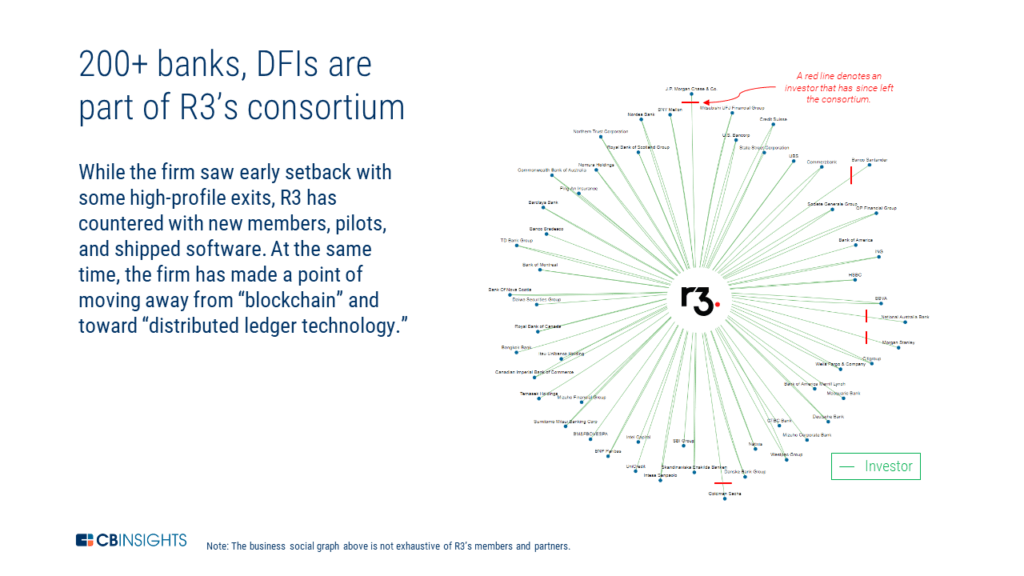 6. Stablecoins
Could stability bring mainstream adoption to cryptocurrencies? Stablecoins — cryptocurrencies optimized for stability — hope to solve bitcoin's infamous volatility problem. This year, keep an eye out for broader adoption and new use cases for stablecoins.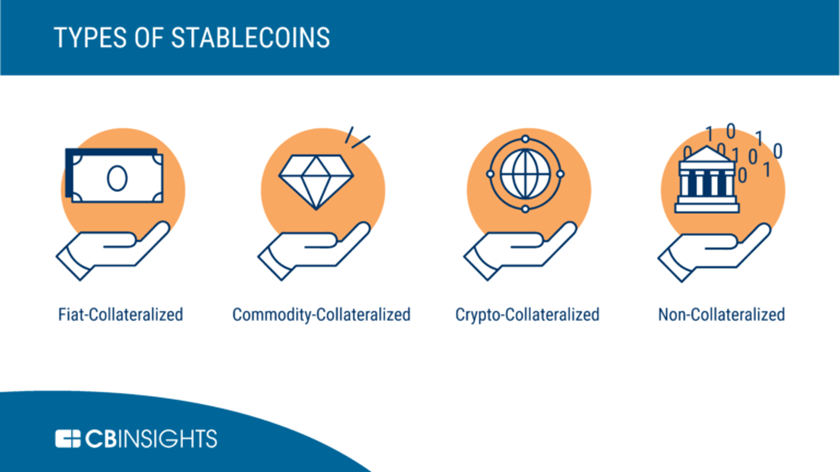 7. Security tokens
Security tokens are assets that have been "tokenized," or digitally represented, on a blockchain. While bringing real-world assets onto the blockchain could democratize access, successfully migrating them and satisfying different stakeholders remains challenging. As security tokens actively seek regulatory compliance, they could appear more promising than their utility token counterparts, but could still face the same hurdles as blockchain consortia.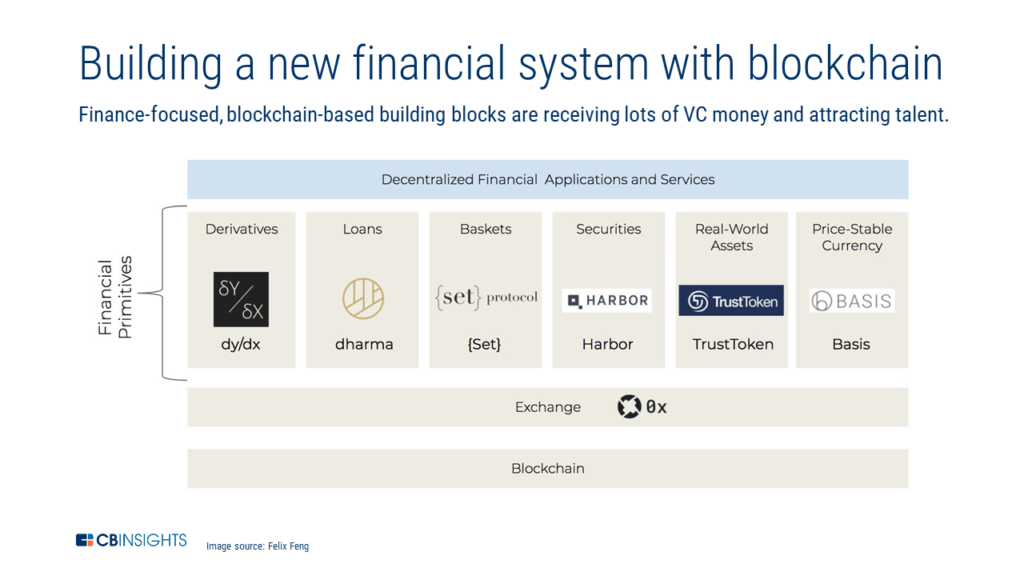 8. Non-fungible tokens
Digitally scarce, unique tokens found their first use case in gaming, but are there additional applications? One blockchain trend to watch in 2019 is the performance of unique, non-transferrable blockchain-based tokens. If these tokens prove to be valuable, we could see the model successfully replicated in other areas.
9. Data marketplaces
AI is creating huge demand for user data, but obtaining a lot of quality data can be challenging. Emerging blockchain startups are proposing "data marketplaces" that could give individuals the ability to control and sell their own personal data in a secure environment. Proponents also hope that these marketplaces could foster more data-sharing between companies.
Track the blockchain companies in this brief and many more on our platform
Startups working with blockchain and cryptocurrencies have the potential to create "trustless" networks and fundamentally change the way markets transact. Look for Blockchain in the Collections tab.
Track Blockchain Startups
10. Decentralized autonomous organizations (DAOs)
Companies without owners could be possible with blockchain technology. The DAO attempted to bring this concept to life, but failed when a hacker exploited a bug in its code. This year, watch for new blockchain projects that iterate on digital incorporation or build decentralized compute and storage services.
11. Identity management
The role of internet giants as "digital identity brokers" is under fire. Blockchain proponents argue that the technology could give users control of their own digital identities. A major blockchain trend to watch is its application towards establishing identity online, and how existing custodians of personal data, including governments, respond.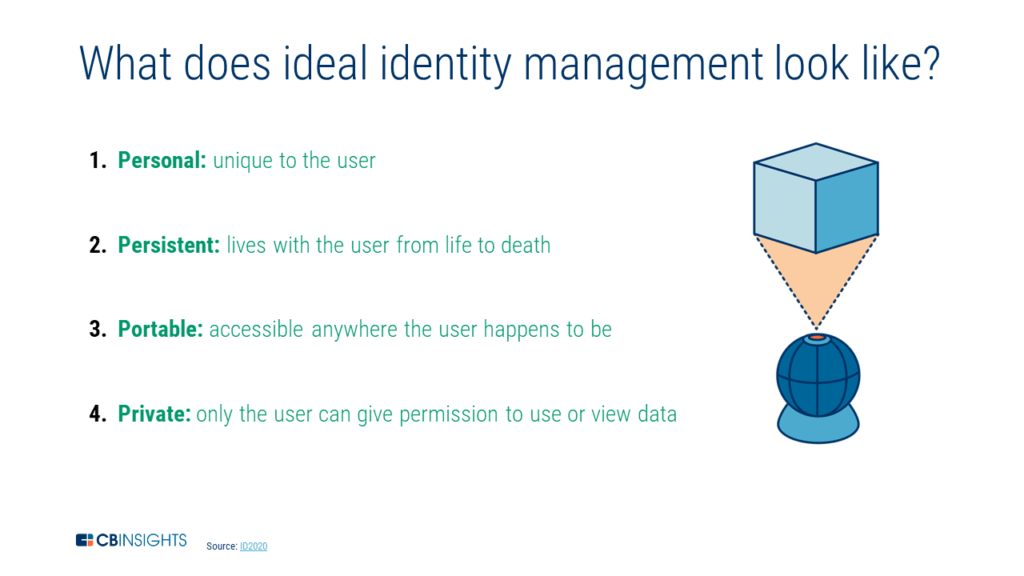 12. DLT in clearance and settlement
Financial institutions were among the first to experiment with distributed ledger technology. After years of experimentation, banks are still looking to reduce clearing and settlement inefficiencies with distributed ledgers. In 2019, look for existing DLT projects to hit milestones and find new applications in financial services.
13. Bitcoin
Bitcoin is already a popular speculative asset, but real-world use cases remain limited. Proponents believe bitcoin could still see widespread adoption, first as a store of value, then as a medium of exchange. In 2019, expect plenty of continued conversation about blockchain's very first use case.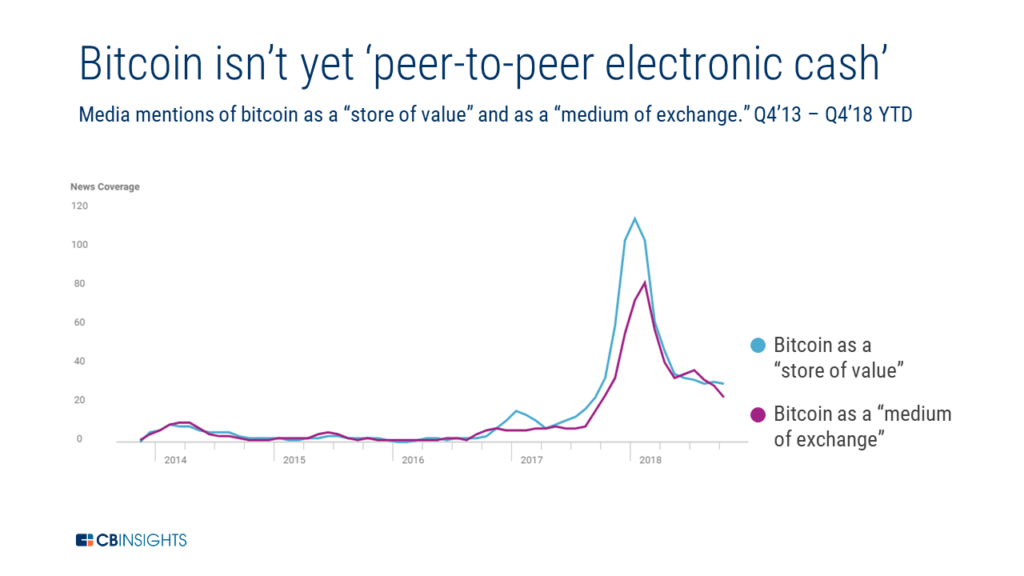 14. Privacy coin
Privacy coins — alternative cryptocurrencies where transactions cannot be tracked — have earned a bad rap because of their black market applications, but are still seeking broader acceptance. This year, privacy coins could become more widespread as they find new applications and use cases. It's likely that privacy coins will get even easier to purchase and hold as custody solutions & decentralized exchanges develop to offer "unstoppable" hubs of commerce.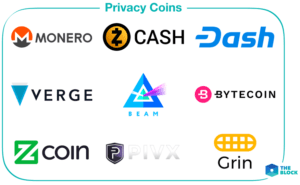 15. DLT in supply chain
Supply chains have historically been complex and inefficient. Corporates are looking to distributed ledger technologies to reduce the time and costs of moving products. As a growing roster of corporate names deploy distributed ledger initiatives, many will be watching their progress as a barometer for blockchain's success in the space. In 2019, distributed ledgers could see increased use as a way to cut costs and keep organizations lean.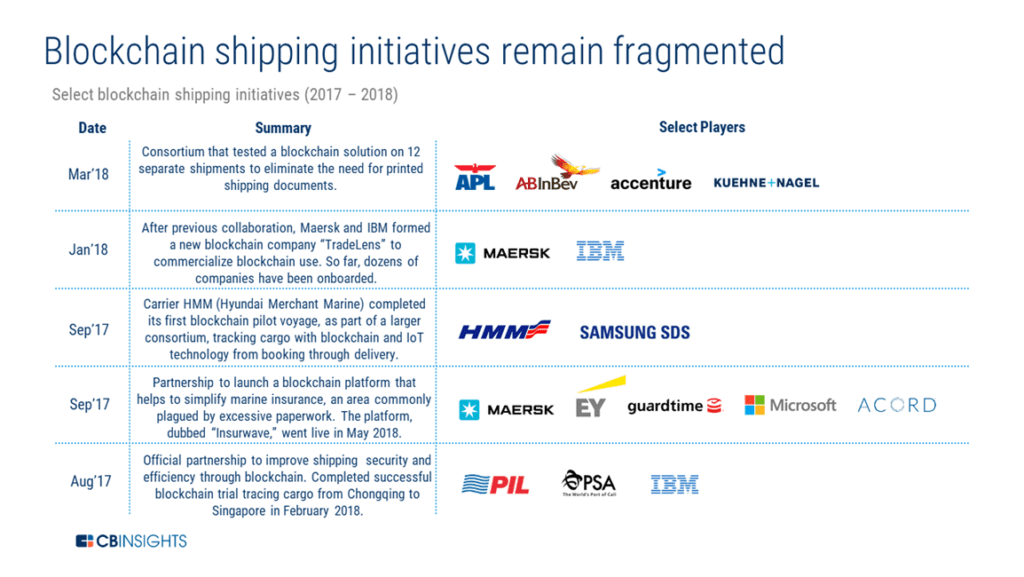 16. DLT in IoT
Distributed ledgers are emerging as tools for enhancing IoT, but the real test for IoT-specific blockchains will be in how they stack up against traditional technologies. This year, expect companies to evaluate whether DLTs can help them make any meaningful efficiency gains.
17. Initial coin offerings (ICOs)
Unfavorable regulatory stances have taken a toll on the once-hyped ICO market. But as recent projects demonstrate, that hasn't stopped companies from exploring workarounds that sidestep regulatory activity. The development of "sufficiently decentralized" networks is one blockchain trend to watch in 2019. These networks could make tokens more like digital commodities than securities, putting an ICO on the right side of the law.

18. Smart contract platforms
A smart contract is code placed on a blockchain, which digitally enforces the performance of a contract. Automating agreements has potential across industries, but consumer adoption remains limited. While Ethererum is the most well-known smart contract platform, rival platforms have raised big sums of capital to compete. This year, watch for greater competition in the space, although only a limited number of developers will create decentralized applications until there is a widely adopted smart contract platform for them to run on.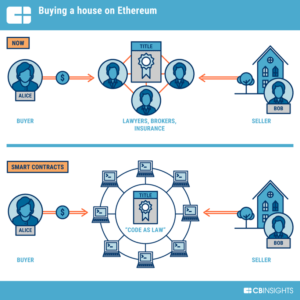 The STATE OF Blockchain 2021
The global blockchain unicorn count jumped from 9 to 47 in 2021. Download our free report to get all the trends.
If you aren't already a client, sign up for a free trial to learn more about our platform.