Investments in the blockchain space have never been higher. From cryptocurrencies to infrastructure to NFTs, we look at where the most active blockchain investors are putting their money.
More money is flowing into blockchain tech than ever before, with investors pouring a record-breaking $7B+ into the space in H1'21 — soaring past the previous full-year record from 2018.
download our best of blockchain research
Get exclusive access to our top blockchain reports, including top companies, industries impacted by the tech, and deep dives on NFTs, Ethereum, and so much more.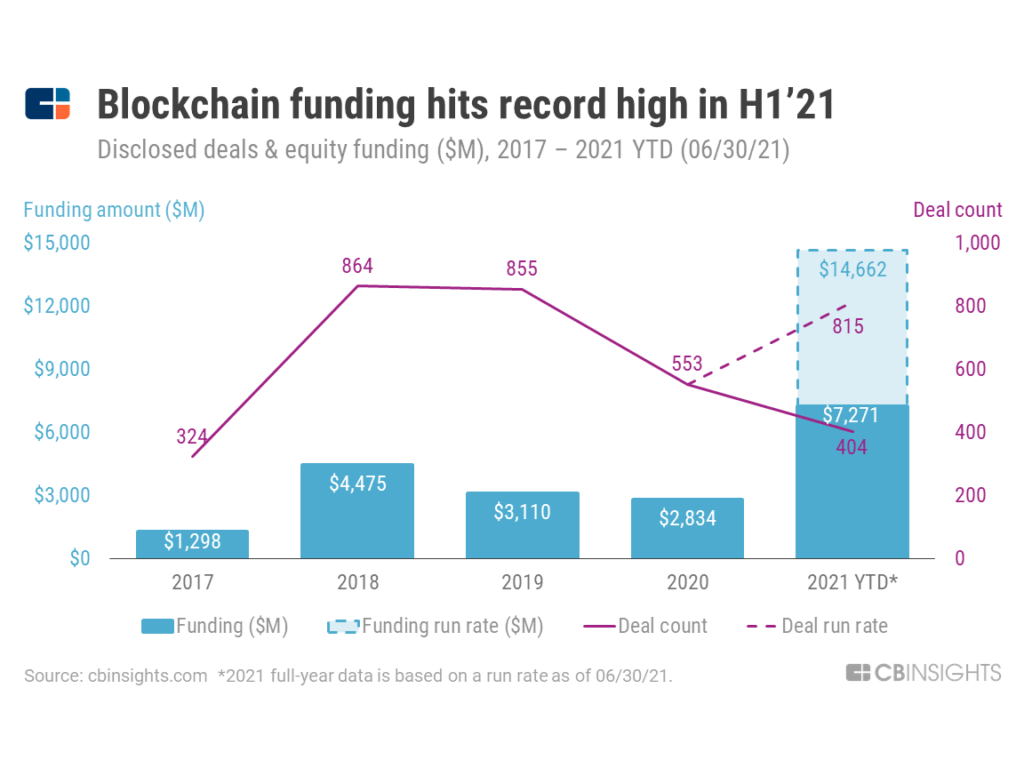 Rising consumer and institutional demand for cryptocurrencies has been a key driver of this year's funding surge. Investors have followed suit, backing companies that provide crypto investing, exchanges, wallet services, and tax software. 
Meanwhile, investors are also backing a wide range of other blockchain applications, from infrastructure to non-fungible tokens (NFTs) to gaming.
In this analysis, we use CB Insights data to look at the top blockchain investors and where they're placing their bets.