Also covered are edge computing and blockchain for healthcare.
Today, we're talking about the IPO market, homomorphic encryption, Facebook's lack of interest in healthcare, AB InBev buying Pepsi or Coke, and more:
What patents tell us about FAMGA in healthcare
Global tech exits are about to hit a record
Edge computing and the smart city
Blockchain in healthcare
Is AB InBev looking to acquire a soft drink company?
What is homomorphic encryption?
Microsoft and Apple lead FAMGA for healthcare patents
As more of FAMGA (Facebook, Apple, Microsoft, Google, Amazon) gets into healthcare, these companies' patents are a good signal of where they're heading. Below, we take a look at FAMGA patents focused on healthcare.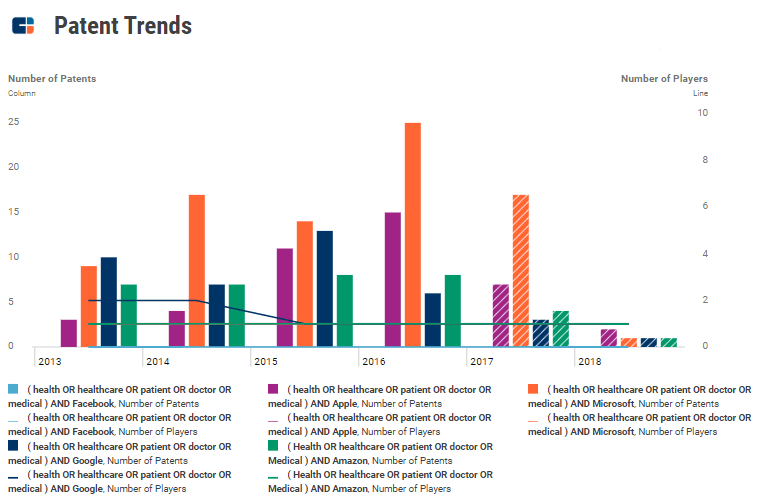 (Note: patent data lags, as there is a 12- to 18-month delay in patent publishing.)
Some key takeaways:
Since 2013, Facebook has not applied for any healthcare-related IP.

Apple has applied for increasingly more healthcare patents, with 15 patents in 2016.

Microsoft has applied for the most healthcare-related patents out of all the FAMGA companies since 2013.