Blockchain companies are increasingly looking beyond Silicon Valley to raise funds outside of traditional tech hubs.
The first Bitcoin block was mined in 2009, and promised a global, decentralized payments platform.
Since then, blockchain technology has expanded well beyond Bitcoin, with about 650 equity deals totaling over $2.1B since 2013. Still, Bitcoin's early ethos — and its promise of globalization and decentralization — has persisted.
According to CB Insights data, blockchain companies are increasingly raising funds outside of traditional tech hubs. Where the US saw 70% of all blockchain equity deals in 2013, that number has almost halved to just 36% in 2017 YTD. Meanwhile, countries outside of the top ten saw their collective 12% of deals in 2013 grow to 33% in 2016.
China has seen 10% of total deal share in 2017 YTD, led by a number of recent investments that include deals to Chinese mining firms Bitmain and Canaan.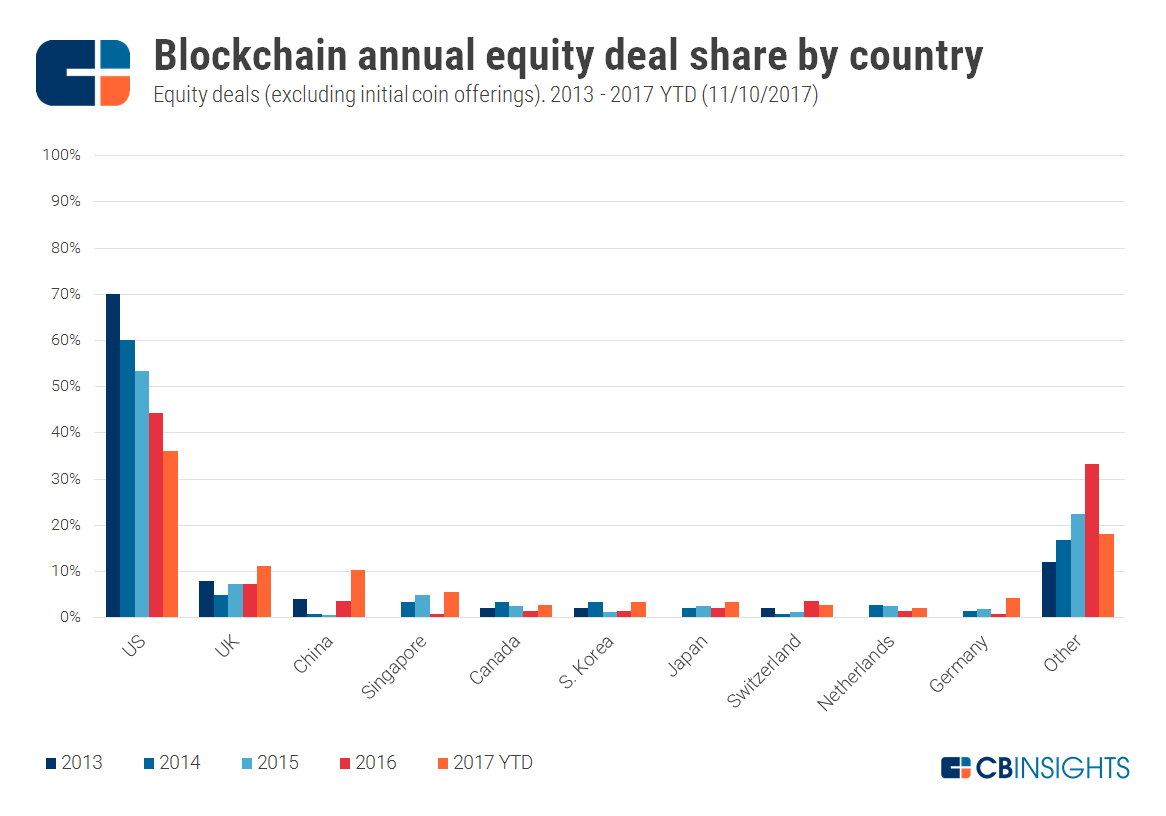 However, there's a long tail here. The US accounts for over 50% of total equity blockchain deals since 2013, while the UK —  clocking in at a distant second place — accounts for a little over 7%. In raw numbers, US companies have seen 330 equity deals out of the sector's total 650.
In total, 47 countries have seen at least one blockchain equity financing; only 14 countries have seen more than 10.