Various blockchain startups are working to democratize access to datasets and algorithms needed to train AI models.
The use of AI is becoming more and more prevalent across the tech ecosystem. Companies are increasingly looking to incorporate AI into their products and services in order to stay competitive.
To develop AI applications, companies often need access to massive datasets.
Consider how Facebook's facial recognition algorithm auto-tags new photos, or how Google uses deep learning to tweak its ranking algorithm. Making these predictive models requires enormous datasets, which is why tech giants like Facebook, Amazon, Microsoft, and Apple (FAMGA) and China's Baidu, Alibaba, and Tencent (BAT) are leaders in the field of AI.
But for many other companies, obtaining these large datasets can be challenging.
As a result, emerging blockchain startups are re-imagining internet services and access to data with a decentralized twist.
New cryptonetworks are proposing a way to create data marketplaces that democratize access to AI training data. These marketplaces would coordinate users offering their data with projects in need of it — and because the exchanges are on a blockchain, there's no middleman handling files, ensuring the shared data stays secure.
Using CB Insights data, we take a look at 7 companies exploring this new frontier at the intersection of blockchain, AI, and data marketplaces.
Funding: $25M in VC, $45M in token sale
Select investors: Plug and Play Accelerator, Pantera Capital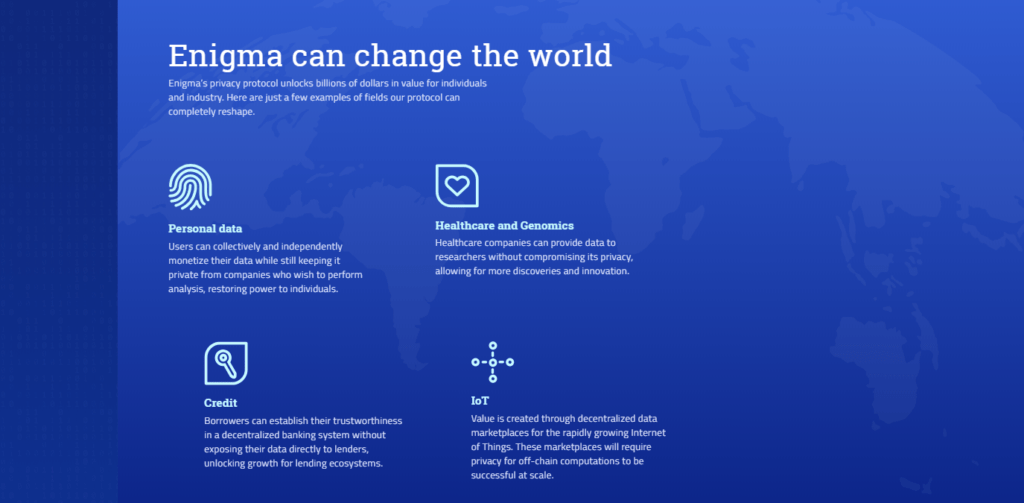 Enigma is building a data marketplace that allows computation to be done securely off-chain. Right now, sharing data between parties is often a risky and irreversible process. Someone who buys data on a marketplace could distribute it, creating a free-rider problem. Recently released, Enigma's new data marketplace Catalyst allows companies and organizations to contribute data which users can subscribe to and consume via smart contracts.
---
2. Numerai
Funding: $7.5M in VC
Select investors: First Round Capital, Union Square Ventures, NKM Capital

Numerai uses crowdsources machine learning problems to a global community of data scientists and then combines the results into an AI meta-model to trade as a long/short equity hedge fund. Incentivizing and rewarding in its native Numeraire token, the company allows data scientists to bet on how effective they believe their model is, and shares the earnings measured against the staked amount.
---
3. Datum
Funding: $7.2M in token sale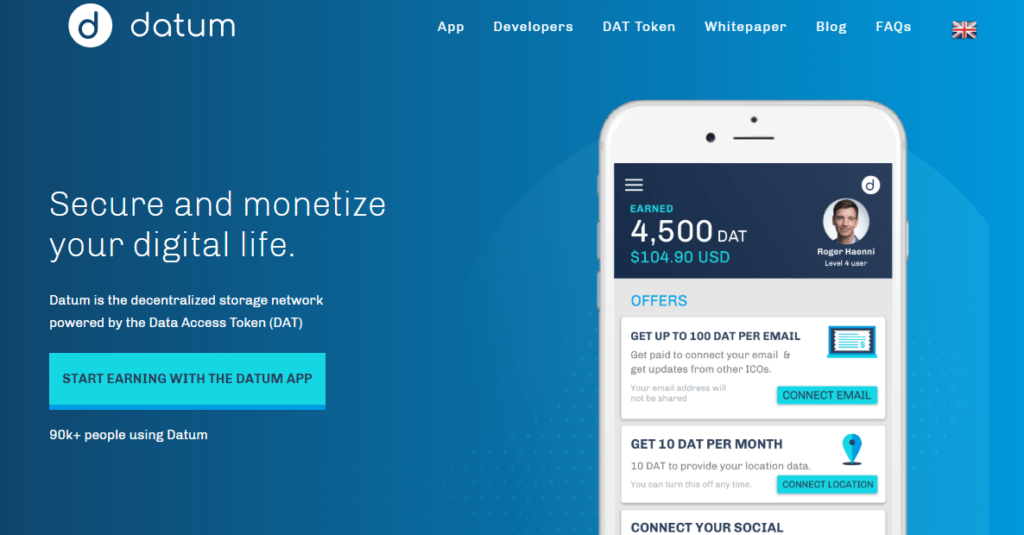 On the more consumer-facing side is Datum, which is a global data marketplace that allows users to make money from their own data. The company boasts 90,000+ people using its app to monetize their consumer data with pre-screened partners.
---
4. Nucypher
Funding: $5M in VC
Select investors: Y Combinator, Base Ventures, Fusion Fund, Compound, Polychain Capital, Novogratz Family Office

Similar to privacy layers like Enigma, NuCypher provides proxy re-encryption for distributed data networks, bringing private data to public blockchains and facilitating secure data sharing between enterprises.
---
Total Disclosed Funding: $10.4M in token sale
Select investors: Outlier Ventures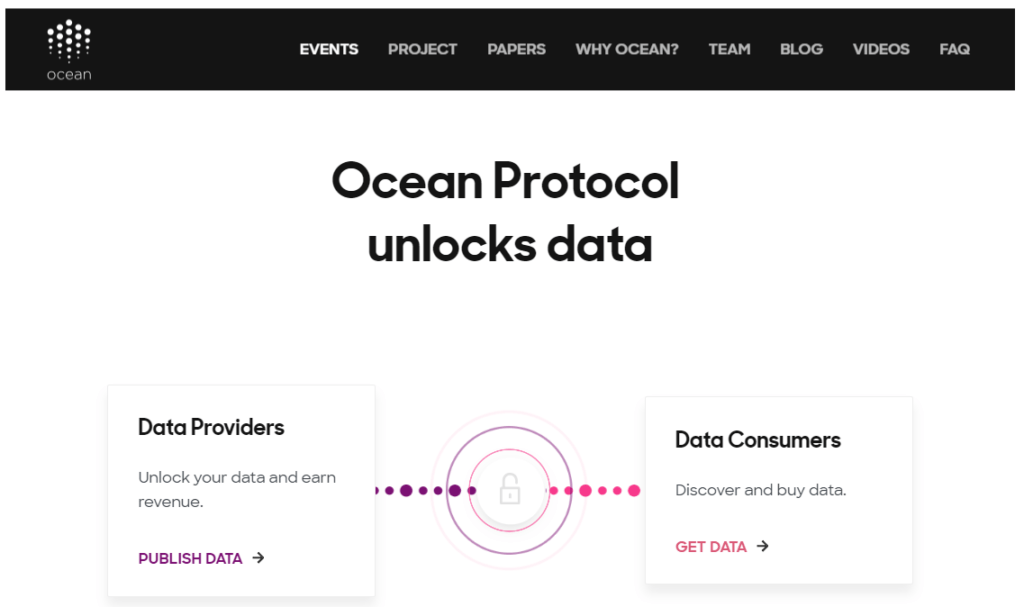 Ocean Protocol is an ecosystem for sharing and monetizing data. It provides a tokenized service layer that helps to unlock data sharing, particularly for AI. It is designed for scale and uses blockchain technology that allows data to be shared and sold in a safe, secure and transparent manner.
---
6. Computable Labs
Total Disclosed Funding: N/A
Select Investors: Lux Capital, Compound, Pantera, Blockchain Capital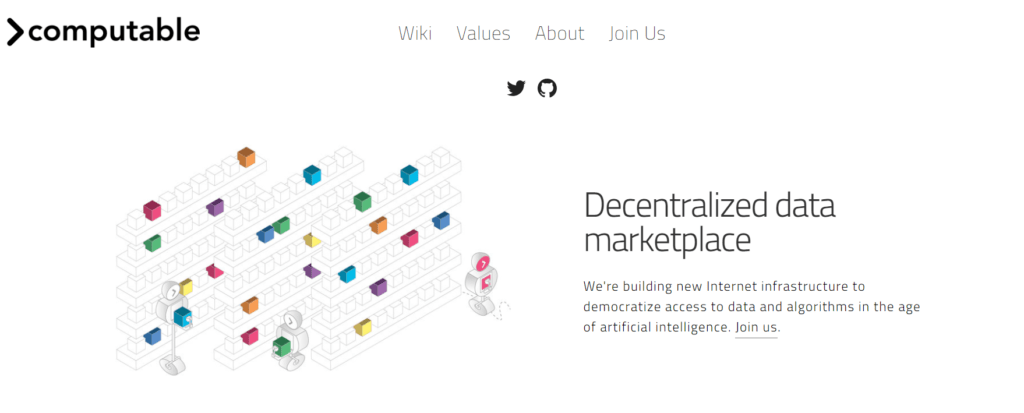 Computable Labs is building new Internet infrastructure to democratize access to data and algorithms for artificial intelligence. The company aims to provide a token curated registry (TCR) that serves as a hub for the buying and selling of data. 
---
7. Synapse AI
Funding: N/A, ongoing token sale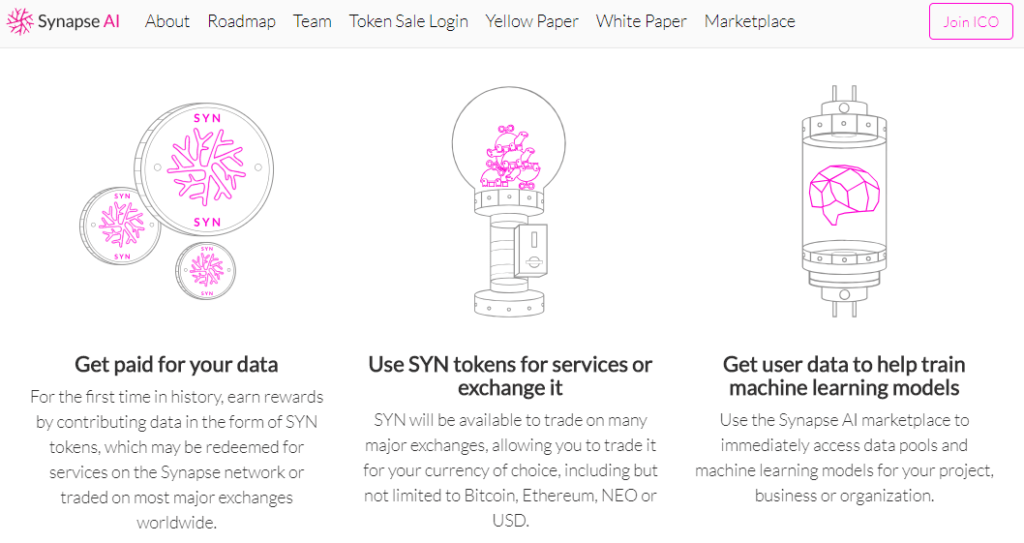 Synapse is creating decentralized data and intelligence marketplace of researchers, trainers, processors, and contractors that can be accessed programmatically at any time.
If you aren't already a client, sign up for a free trial to learn more about our platform.