Blackstone's recent acquisition of Simplilearn will allow it to scale globally. Here are the top-line bullets you need to know.
Blackstone, an investment firm, has acquired a majority stake in Simplilearn, a digital skills training platform, for $250M at a $400M valuation.
WHO ARE THE PARTIES TO THE DEAL?
Simplilearn: The India-based platform provides 100+ professional certification courses. The company collaborates with educational institutions like Caltech CTME, UMass Amherst, and IIT Kanpur, as well as with companies like IBM, KPMG, Microsoft, Amazon, and Facebook. Over 2M global professionals and 2,000 firms across 150 countries have used the platform to date.
Blackstone: New York-based Blackstone is an investment bank, private equity, asset management, and financial services corporation. The company has over $649B in assets under management (AUM), a growth of 21% year-over-year. The company reported a net income of $1.75B in Q1'21.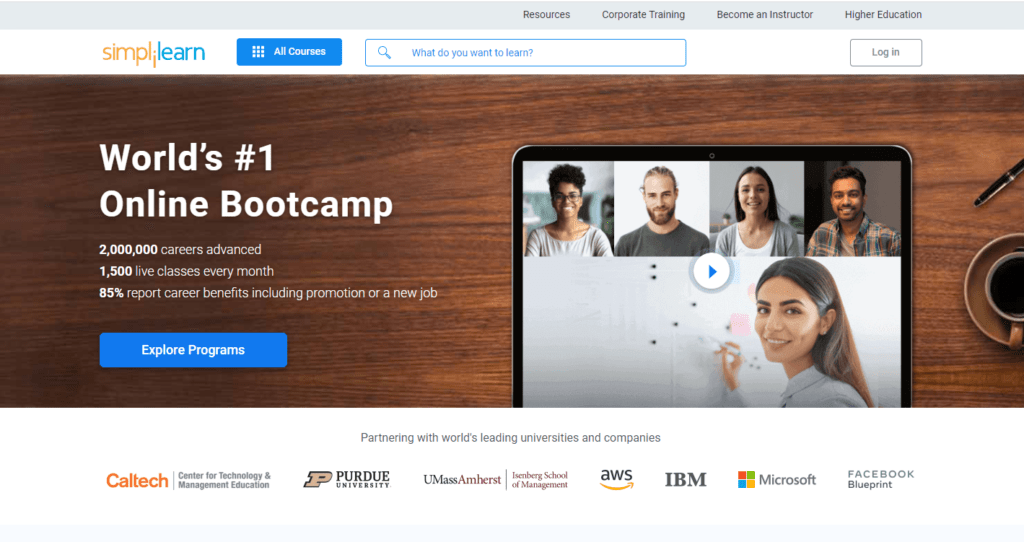 Source: Simplilearn
WHY DOES THE MARKET MATTER?
The global e-learning market is expected to grow at a CAGR of 21% to reach a value of $1T by 2027, as per Global Market Insights.
The growing need to build business resilience and agility due to the Covid-19 pandemic and rise of remote work have contributed to industry growth.