With the acquisition, Blackbaud expects to boost its revenue growth and pursue cross-sell and upsell opportunities. Here are the top-line bullets you need to know.
Blackbaud, a provider of cloud-based software and services for social good organizations, has acquired EverFi, an edtech company, for $750M in cash and stock.
WHO ARE THE PARTIES TO THE DEAL?
EverFi: Washington D.C.-based EverFi provides digital educational content to schools and enterprises. The startup provides its services to over 25,000 active K-12 schools and 2,000 corporate clients, including Kroger, MassMutual Foundation, Patagonia, and Zelle. It has reached more than 45M learners to date and now serves 7M learners annually. EverFi has offices in the US, Canada, the UK, and the UAE.
Blackbaud: South Carolina-based Blackbaud provides cloud-based software and services to nonprofits, education institutions, healthcare organizations, and houses of worship, among other social good organizations. The company has over 45,000 customers across 100+ countries, and it expects to exceed $920M in revenue in 2021. The company has over 3,100 employees across its offices in the US, Australia, Canada, Costa Rica, and the UK.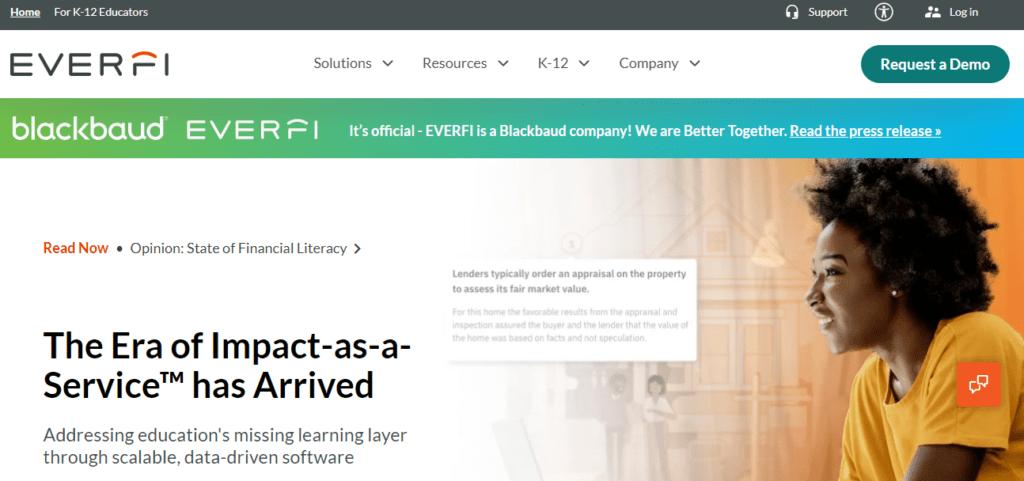 Source: EverFi
WHY DOES THE MARKET MATTER?
The education technology market is expected to reach a value of $377.9B by 2028, growing at a CAGR of 19.9%, according to Grand View Research.
Global annual spending on education technology is projected to reach $342B by 2025, according to HolonIQ.
Edtech solutions are increasingly being adopted to lower content production costs and increase geographical reach.
The demand for virtual programming and online education has increased amid the pandemic, driving market growth.