See the early pitch decks of 29 unicorn companies (and exited unicorns), including Coinbase (when the price of bitcoin was around $6.25) and Airbnb (when it was AirBed&Breakfast).
Notching a billion-dollar valuation as a private tech company is hard, exiting at one is even harder. For nearly all the most valuable investor-backed companies in tech, nailing a pitch to early potential investors, recruits, and customers was a step on the journey. As Founders Fund principal Delian Asparouhov notes:  
"In order to build conviction, we rely on founders to tell us a compelling story, almost always in the form of slides. We've funded companies almost entirely because of the quality of their seed decks. Poor deck? We'll likely pass on the opportunity."
So we compiled the early decks of some private or exited companies valued in the billions of dollars. These include the decks of pre-revenue LinkedIn and a then-smallish-site named BuzzFeed, when it was registering just 2.5M monthly page views. Would you have invested in the vision they were pitching?
Note: Also see our post on the 35 early and sometimes ugly websites of early unicorn companies.
---
Valuation at IPO: $40.6B
In its early pitch deck, Airbnb named Couchsurfing, Craigslist, Hostels.com, and Hotels.com as competitors. Its valuation catapulted to $86.5B by the end of its first day of trading in December 2020, a figure greater than the public market capitalizations of Hilton, Marriott, and InterContinental Hotels combined. While the home rental startup was initially hit hard when the Covid-19 pandemic shut down worldwide travel, raising a Series G in April 2020 that nearly halved its valuation to $18B, the company has seen renewed interest from consumers as the pandemic wanes.
---
Current valuation: $1.68B
Alan's pitch deck comes in at a hefty 42 slides. The France-based health insurance startup used the deck to raise its Series A, with the stated goal of becoming "the leader in France" for health insurance. Since launching, the company has raised $363M, with its latest round netting it a $1.68B valuation. It covers 260,000 people, with 14,000 enterprise clients per the company's website.
---
Valuation at acquisition: $1.6B to $2B
First Round Capital shared this seed deck used by AppNexus, then a platform that would let companies run applications in the cloud. Seven months after its 2007 Series A round, it pivoted to focus entirely on ad tech — by September 2020 it was running one of the largest digital ad exchanges. It was acquired by AT&T in June 2018 in a deal reportedly worth between $1.6B to $2B and was folded into AT&T's ad tech unit, Xandr. AT&T has since sold the unit to Microsoft for an undisclosed amount. 
---
Current valuation: $12.3B
Corporate card startup Brex has raised $1.5B to date. Its 2018 pitch deck, which cites CB Insights data on startups' monthly spends, helped the company raise its Series C — which vaulted it into the unicorn club. Brex's latest valuation puts it at $12.3B. Although the company had to lay off 62 employees amid the pandemic, it's raised nearly $1B in funding since May 2020 as the race to prove dominance in the corporate spending category accelerates.
---
Valuation at SPAC merger: $1.7B
BuzzFeed's 2008 pitch deck cited 2.5M page views per month. In March 2020, the website claimed more than 1.2B unique page views across its websites for the month and saw a 41% year-over-year (YoY) jump in unique visitors, though it had to institute pay cuts and lay off nearly 6% of its US staff following the pandemic. In December 2021, BuzzFeed went public via SPAC merger.
---
Current valuation: $40B
Once upon a time, digital collaborative design platform Canva was a yearbook design business known as Fusion Books. Co-founder and CEO Melanie Perkins pieced together the presentation below to convince investors to place their bets on her startup. The slides detail how tools like Google Docs, while helpful, don't enable the same level of collaboration for design that they do for copy. She and her team frame the platform as a solution that will compel designers to move away from offline systems and toward online publishing. Their points have proven to be convincing, as the Australian native and her co-founders have drawn $570M+ in funding, bringing Canva to a $40B valuation.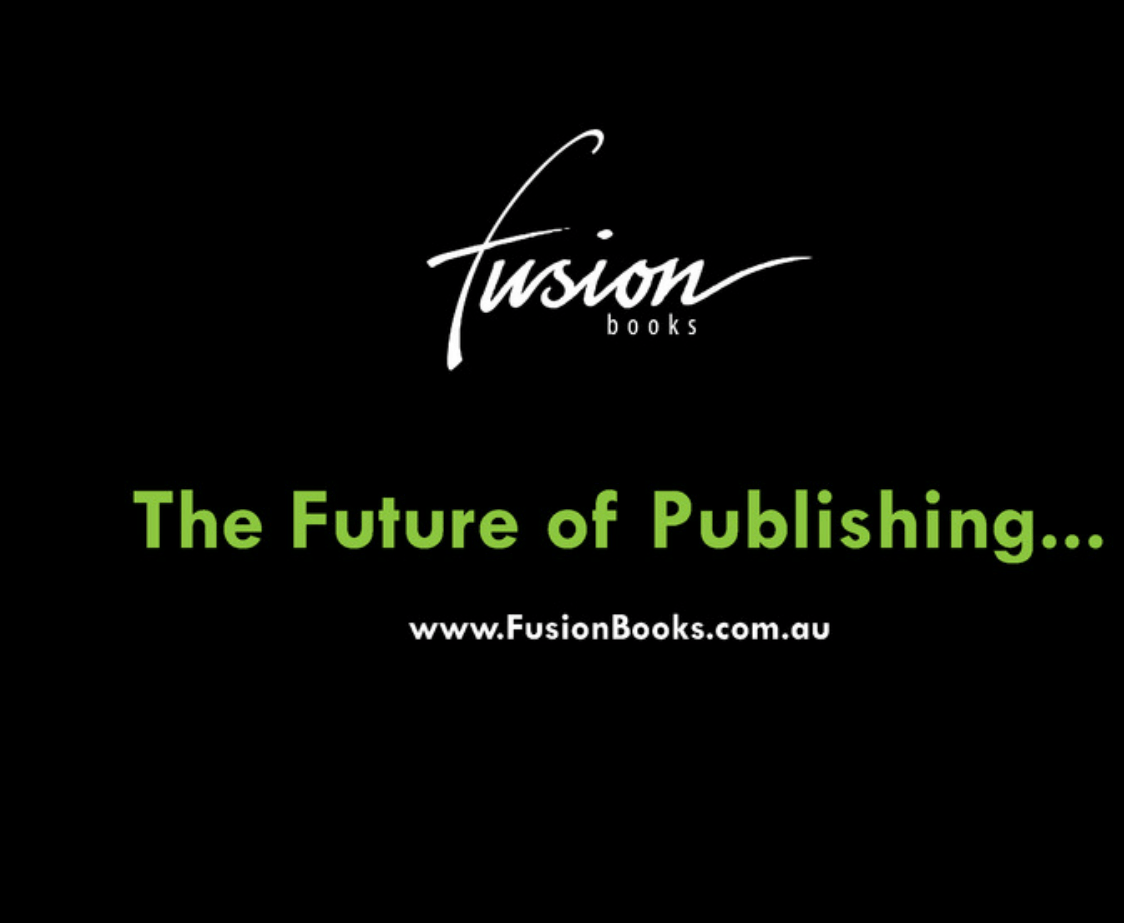 ---
Valuation at IPO: $65.3B
This is Coinbase's seed round pitch deck from 2012. The company raised $600K from angel investors and FundersClub, and it has gone on to raise an additional $539M. The short, 12-slide deck highlights the rising popularity of digital currency bitcoin. Coinbase went public via direct listing in April 2021 at a $65.3B valuation, a more than 8x increase from its last valuation set in 2018.
---
Valuation at IPO: $12.6B
Sequoia Capital shared Dropbox's pitch deck, which helped the company raise its $1.2M seed round in 2007. It gives a glimpse into the company's freemium business model and the bottom-up customer acquisition approach. Dropbox went public in March 2018 at a valuation above $12B.
---
Valuation at IPO: $104B 
Eighteen years ago, "Yeah!" by Usher topped the Billboard 100, and Harvard-only social networking site Facebook had just started to expand to other college campuses across the United States. In an effort to continue branching out from its Ivy League roots, Facebook co-founder Eduardo Saverin, among others, put together this media kit/pitch deck hybrid to demonstrate the network's success to date and its plans for the future. The slides highlight the website's addictive nature and point to its user growth rate as a signal of its broader adoption potential. Thefacebook.com received its first investment in August 2004 — in the form of $500K in seed funding from billionaire venture capitalist Peter Thiel.

---
Current valuation: $1.1B
Foursquare's 2009 pitch deck outlined a vision of its app being a "part friend-finder, part social city-guide, part social-game," but Foursquare has since evolved into a location data company with 15B+ data points regarding where people spend their time and money. The company reportedly raked in more than $100M in revenue in 2019 and has transformed drastically since then, splitting into 2 apps and merging with Factual, another location data company, in April 2020. 
---
Current valuation: $1.3B
Intercom's former-CEO Eoghan McCabe shared the company's first pitch deck from 2011, adding that raising $600K was a "monumental task" for the team back then. The short, 8-slide pitch deck describes Intercom's vision to build a CRM and messaging tool for SaaS providers. In March 2018, the customer chat software company raised a $125M Series D round, bringing it to a unicorn valuation of $1.28B. Intercom said it crossed $150M in annual recurring revenue in February 2020 — at which time the company was reportedly looking at an IPO.
---
Valuation at acquisition: $26.2B
Greylock Partners dug up LinkedIn's Series B pitch deck from August 2004. The deck billed LinkedIn as "professional people search 2.0." LinkedIn had yet to generate a dime of revenue — however, the deck highlighted revenue as a high priority and identified clear streams to achieve it. The company raised $103M before it went public in 2011, and it was acquired by Microsoft for $26.2B in 2016.
---
Current valuation: $1.1B 
Mixpanel is a real-time analytics service that gives companies insight into how users interact with web applications. The now-unicorn used this pitch deck to raise $65M from Andreessen Horowitz in December 2014. It starts off by making 2 bold assertions that boil down to the following: people are impulsive and mobile & web companies don't understand how to measure user engagement. The company positions itself as the solution to these issues, stating that its mission is to help the world learn from its data. It has since raised $200M in Series C funding at a $1.1B valuation from Bain Capital Tech Opportunities.

---
Current valuation: $4.5B
UK-based digital bank Monzo saw its $2.5B valuation cut by nearly 40% to $1.6B in June 2020. The company has since rebounded, notching a $4.5B valuation with its Series H raise in December 2021. Monzo's 2017 pitch deck outlines its vision for international expansion and showed it had just 120,000 users — today, the company boasts 5M users and recently launched in the US. In March 2020, it expanded into business banking.
---
Valuation at acquisition: $1B
Open-source database MySQL raised $38M before being acquired in 2008 by computer maker Sun Microsystems, which was later snapped up by Oracle for $7.4B. This deck from MySQL's 2003 Series B comes to us courtesy of MySQL's former CEO. Weighing in at a whopping 186 slides, it is relentlessly detailed and spends 10 slides on the market opportunity alone.
---
Current valuation: $9.2B
Mobile banking company N26 aims to build a global mobile bank. Founded in 2013, the Berlin-based fintech was featured as one of the most promising fintech startups globally in our 2020 Fintech 250. This 2016 pitch deck helped it raise its Series B. N26 has since raised more than $1.7B, with its most recent round being a Series E tranche in October 2021.
---
Valuation at IPO: $2.2B
Founded in 2009, cloud computing company Nutanix went public in 2016 in one of the most successful IPOs that year — its stock price soared 130% in its debut. With its pitch deck, the company demonstrated its understanding that sometimes less is more. Coming in at a lean 15 slides, the deck spends most of that time explaining Nutanix's unique offering and strengths, without lapsing into too much technical detail. The deck ends with a succinct and memorable line: "The fastest growing infrastructure company of the last decade."
---
Valuation at IPO: $7.9B
Digital health company Oscar offers health insurance to consumers via its online platform. This early pitch deck shared by the company in 2014 highlights its focus on customer experience. In March 2021, Oscar went public at a $7.9B valuation. While the company reported an $198M loss in Q4'21, its revenue more than doubled year-over-year to reach $496M in the same quarter. Oscar says it has nearly 600,000 members as of Q4'21.
---
Current valuation: $2.6B
North Carolina-based cloud software provider Pendo last received a $110M secondary investment from Thoma Bravo in November 2021. Founded in 2013, the company helps customers analyze product experiences (e.g., user behavior and feedback) and focuses on B2B web-based businesses. This pitch deck saw Pendo through a $15M Series B — it has raised a total of $359M to date.
---
Current valuation: $33B
London-based challenger bank Revolut offers a mobile-first bank alternative. In its pitch deck, the fintech company says it gained 4,800 pre-product subscribers within a month and asks for £1.5M ($1.9M). As of year-end 2020, it boasts more than 15M personal customers and 500,000 business customers, and it has garnered $1.7B in funding to date. Revolut was also selected as one of the most promising fintech startups in the world in our 2021 Fintech 250 list. For a more detailed breakdown, we profile its business model in this client-only brief.
---
Valuation at acquisition: $3B
Techstars co-founder David Cohen shared this deck, which SendGrid used to raise $750K in 2009. In it, the company maps out the state of email, highlighting personal email clients like Hotmail, Yahoo! Mail, and Gmail as well as email marketing services like Mailchimp and VerticalResponse. It also outlines its proposition to increase email deliverability for "transactional" emails — like shipping alerts and social media requests — by 20%. In October 2018, Twilio acquired SendGrid for $2B in stock at a $3B valuation.
---
Current valuation: $8.6B
Boldstart Ventures founder Ed Sim shared Snyk's pitch deck from late 2015, before the company had raised any funding. The short deck, which is only in black and white, gets straight to the point: Snyk provides web security for developers. Snyk has seen its valuation grow by more than 8x from $1B in early 2020 to $8.6B as of September 2021.
---
Current valuation: $3B
Dating app Tinder was founded in 2012 as Match Box, and it has kept many of the original features it envisioned in its pitch deck: hyper-location, mutual liking, and common friends and interests. However, this deck reveals that its setup was slightly different back in the day — it states that users would have 2 free matches, and they would have to pay $1 to see new matches thereafter, send virtual gifts, or show up higher in someone else's list.
---
Valuation at IPO: $75B
Uber's co-founder Garrett Camp shared the company's first pitch deck from 2008. Back then, the ride-hailing startup estimated the total addressable market for cabs was "$4.2B annually and growing." Uber now has a market cap of approximately $65B.
---
Current valuation: $4B
Wealthsimple hit a $4B valuation in May 2021, following an equity round that drew participation from Greylock Partners, Redpoint Ventures, and celebs like Drake and Ryan Reynolds. Back in 2014, however, this company was just a mere pony dreaming the unicorn dream. The company released the instructive deck below, which contains the pitch deck it used to successfully raise $2M in seed funding in 2014. According to the investment management firm, the formula for a winning deck is simple — tell your story in 4-5 pages: (1) what you do, (2) market size, (3) team, (4) growth plan, and (5) competition. 

---
Valuation at SPAC merger: $9B
WeWork had a tumultuous 2019, which saw its $47B valuation slashed to just $8B after its S-1 revealed intense unprofitability, drama surrounding its co-founder and CEO Adam Neumann, and subsequent mass layoffs. In March 2021, the company announced it would go public via SPAC merger at a $9B valuation. Its 2014 pitch deck outlines visions of rapid growth and highlighted its high CAGR — specifically its jump from 5,300 members to 16,300 YoY.
---
Valuation at IPO: $11B
Wise, formerly known as TransferWise, launched in 2011 as a "peer-to-peer currency exchange." The company's 2011 deck outlines its plans to offer consumers a cheaper alternative to international bank transfers and its traction at the time — 20% monthly growth in paying users, driven by word of mouth. Wise raised a total of $680M before going public via direct listing on the London Stock Exchange in July 2021.
---
Valuation at acquisition: $1.2B 
Enterprise social networking platform Yammer was acquired by Microsoft in 2012. Yammer's deck jumps right into the ways the modern workplace is changing and how it addresses these issues. It devotes a few of its 31 slides to accolades, awards, and testimonials from happy users, and it includes a little bullet point about having already raised money from top-tier VCs. 
---
Valuation at acquisition: $1.7B 
In YouTube's initial pitch deck (page 30 in the document below), the online video platform counted under 10,000 users and 100,000 video views per day but reported rapid growth. YouTube now boasts 2B+ monthly users and 1B+ hours of video watched every day. The deck, which includes Sequoia Capital's investment memo by partner Roelof Botha, was dug up by Thrive Capital's Miles Grimshaw.
If you aren't already a client, sign up for a free trial to learn more about our platform.