The acquisition will help Bill.com expand its services portfolio to include spend management. Here are the top-line bullets you need to know.
Bill.com, a cloud-based billing, accounting, and payments platform, has acquired Divvy, a spend management platform, in a stock and cash deal valued at $2.5B. The deal is expected to be completed by the end of Bill.com's first fiscal quarter on September 30, 2021.
WHO ARE THE PARTIES TO THE DEAL?
Divvy: Utah-based Divvy is a spend management platform that integrates expense management and smart corporate cards into a single platform for enterprises. Corporate partners benefit from real-time insight into their expenses and are offered agile measures to keep track of finances. Divvy's revenue doubled year-over-year to reach $8.3M in March 2021. The company serves 7,500 small and medium business (SMB) users and has about 400 employees.
Bill.com: California-based Bill.com, a cloud-based payments platform, assists SMBs automate their back-end financial operations. Its AI-enabled platform helps its customers manage cash flows. The company has around 800 employees. It serves over 115,000 customers in a network consisting of 2.5M members. Its customer base includes institutions like Cornerstone, Maxwell Money, among others. The company has offices in San Jose, Calif., and Houston, Texas. Its revenue in Q1'21 stood at $59.7M with a market capitalization of $10.7B.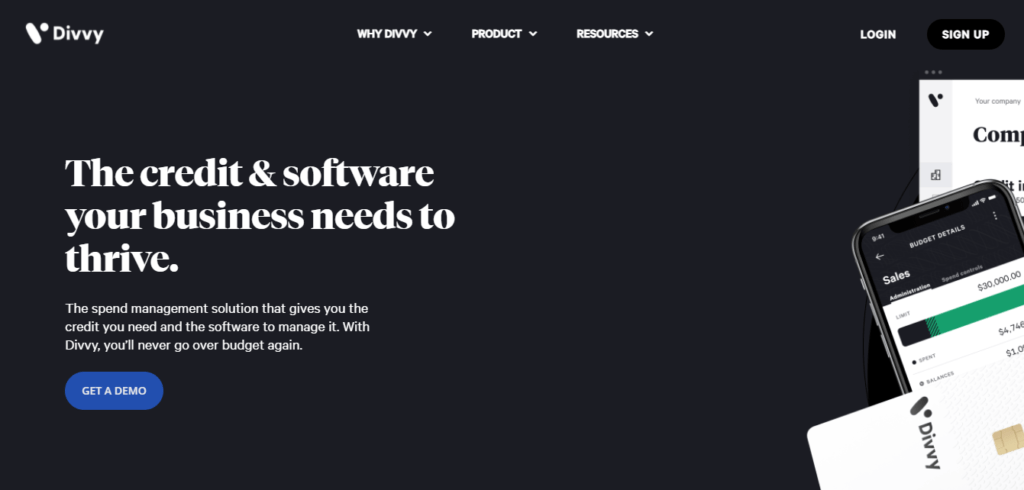 Source: Divvy
WHY DOES THE MARKET MATTER?
The acquisition materialized in the fintech space where:
The global fintech market is projected to grow at a CAGR of 22.2% and reach a value of $305B by 2025, according to Market Data Forecast.
Global fintech adoption stands at 25% and provides an enormous opportunity for growth to service providers and first movers.
The fintech industry has seen burgeoning investment, with Q1'21 seeing record fintech funding.