Amazon's acquisition of Whole Foods shocked the food and grocery industry, but the threat of big tech players goes much deeper than just one deal.
Amazon's acquisition of Whole Foods sent shockwaves throughout the food and grocery industry.
However, the threat of tech giants — Amazon, Alibaba, Google, and others — goes much deeper than just one deal.
Tech leaders are gathering data by controlling online and offline points of sale; investing directly in new businesses; controlling content, marketing, and search and discovery platforms; and testing out their own products.
Over the past year, tech companies have begun to turn their data sets into CPG cash more directly.
Today, we see two main models for doing so.
1. The Amazon model — turning data into consumer product sales.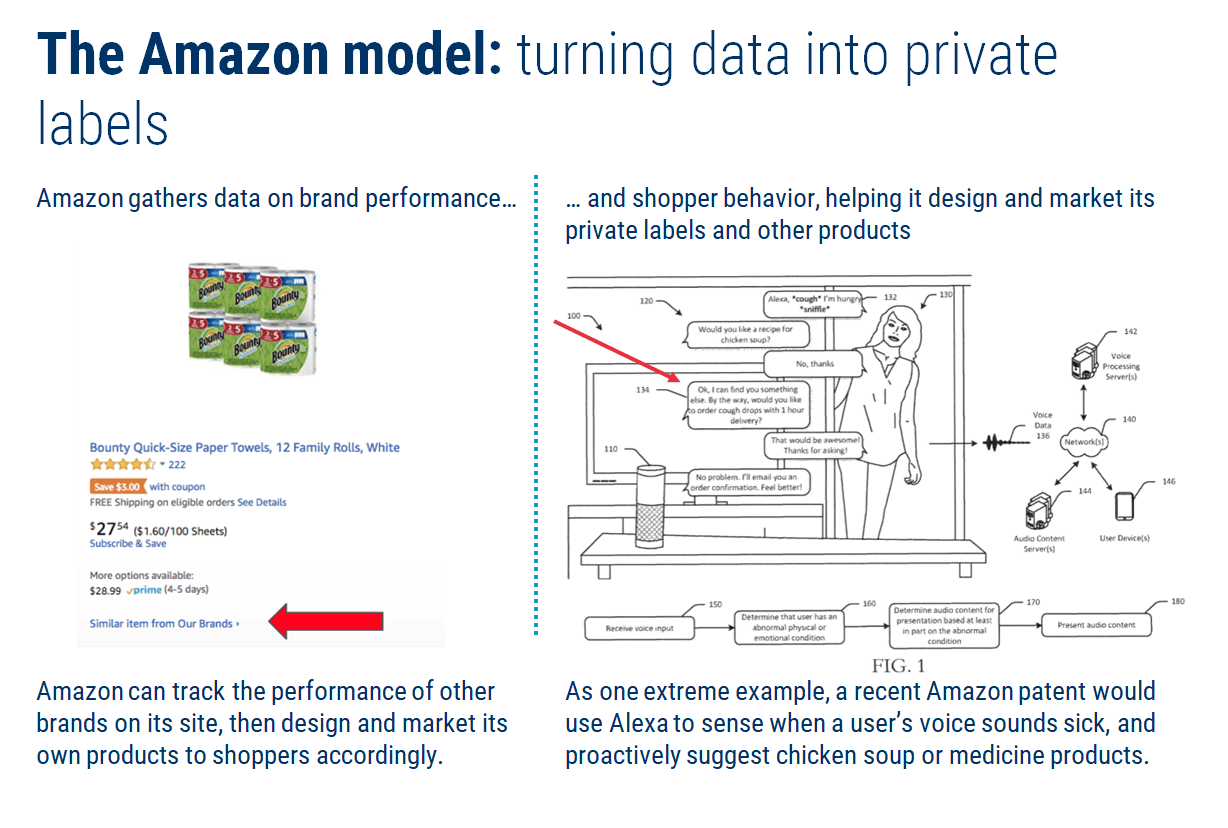 (Meanwhile, many US food companies continue to outsource their e-commerce operations to Amazon, as we've discussed.)
2. The Alibaba model – turning data into insights, which can be sold to other businesses.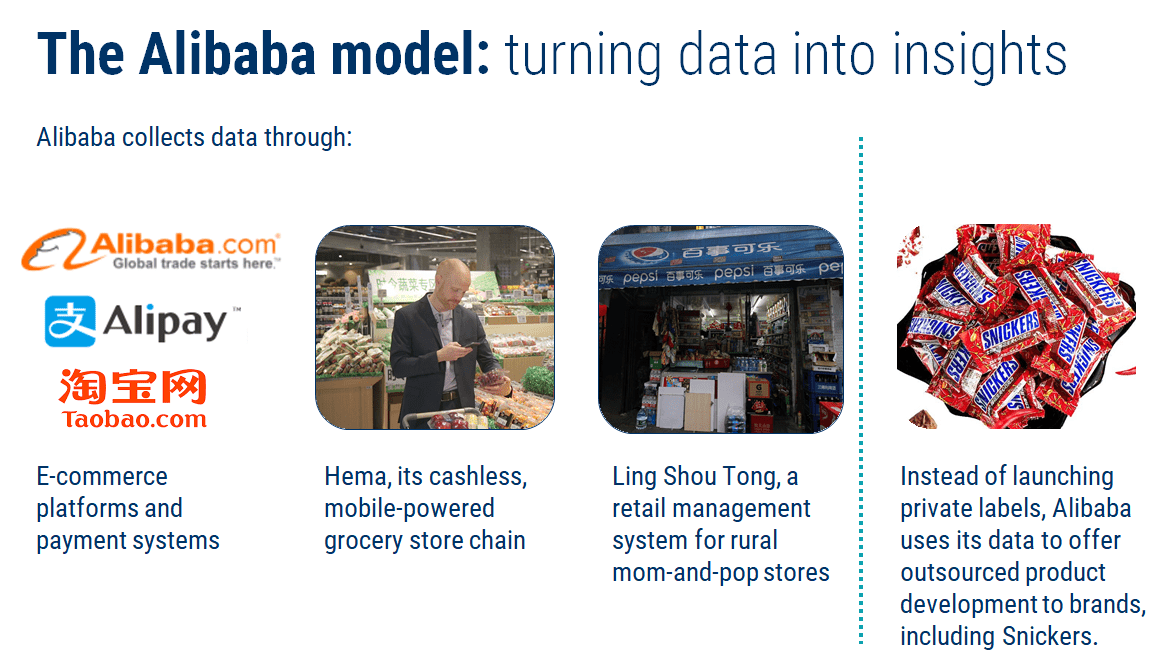 Building data businesses
Just like in retail, the grocery "middle" is getting squeezed.
As chains like Tops and Southeastern Grocers declare bankruptcy, they're blaming competition from new premium, organic offerings on the one hand, and new budget players on the other.
Those dual pressures will only increase. On the high end, we see premium private label products taking off, while on the low end, budget chains like Dollar General aim to massively expand in the grocery space.
These short-term pressures are significant.
But the long-term ones are too.
If grocery businesses aren't doubling down on data collection today, they're going to wake up in 5 years and find that tech players have eaten their lunch.
---
This report was created with data from CB Insights' emerging technology insights platform, which offers clarity into emerging tech and new business strategies through tools like:
If you aren't already a client, sign up for a free trial to learn more about our platform.