The CB Insights Fintech 250 are among the most promising companies globally in digital banking, wealth management, and more. We answer some of our readers' most pressing questions about the list and the direction of the sector.
From 16,000 startups, CB Insights selected 250 winners to create the Fintech 250, a list of the top private fintech companies changing the financial services landscape.
In our recent webinar — Behind The Scenes: Trends, Insights, & Startups From The Fintech 250 — we provided a peek into the creation of the Fintech 250 list, and highlighted the emerging trends and technologies poised to take over the sector.
Below, we answer some of the webinar attendees' most pressing questions.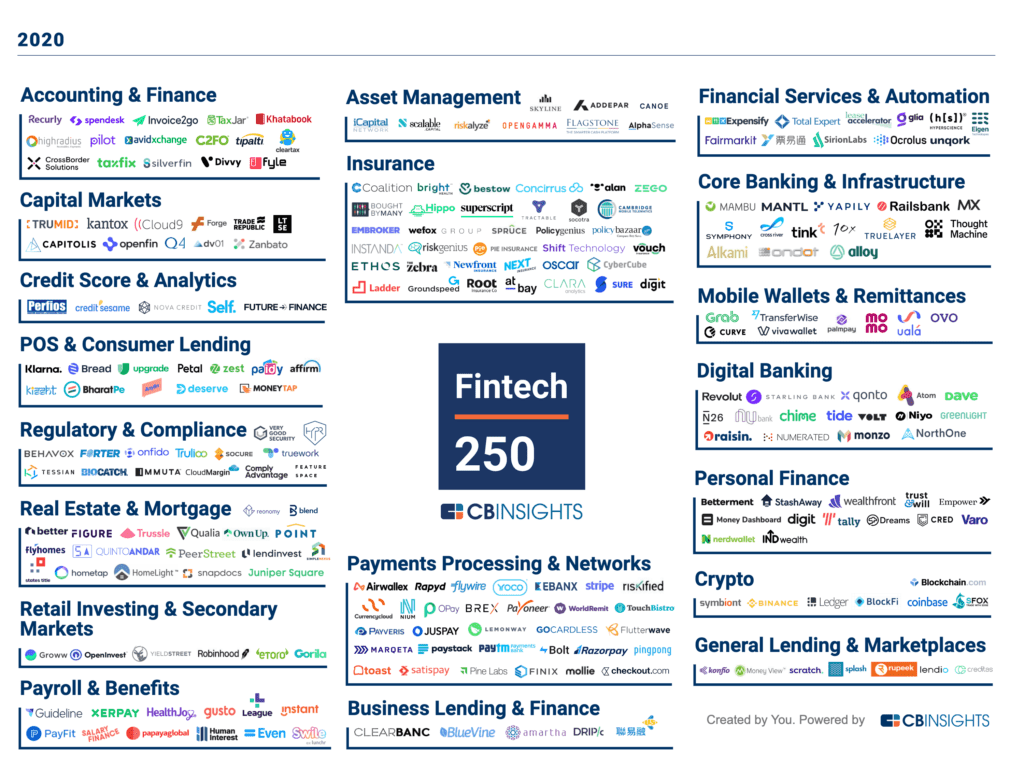 Are fintech companies more exposed than traditional financial companies to cyber risk?
We haven't seen any reports indicating this is the case. And given the much larger consumer bases at incumbents, we'd expect them to remain the primary targets for hackers and others seeking consumer data. 
Looking ahead, we could certainly see exchanges like Robinhood being a target, and we have discussed internally what its exchange recently going down (due to overwhelming volume) means about how robust its networks actually are when growth is the priority. The crypto space is one exception where we've seen many hacks of exchanges and projects.
What about data aggregators (like MX Technologies)? How do you think Global Systems Integrators (like Cognizant, Accenture, Infosys, etc.) can use them?
There's an opportunity for those businesses to partner with aggregators like MX to use them as part of their "solution stack." But we haven't really seen this yet.
Do you provide data points for all of your datasets?
For the companies in the Fintech 250, all the underlying data is available through the CB Insights Fintech 250 Expert Collection and related Excel downloads.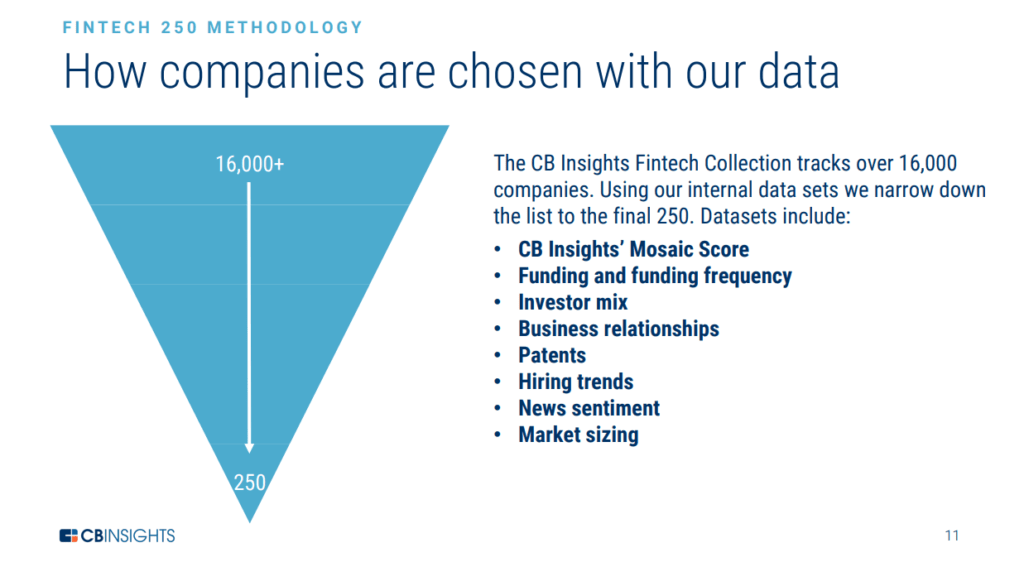 What are the challenges facing fintech companies in developing countries?
The main challenges pertain to regulatory hurdles (like the adoption of global real-time payments systems across Africa) as well as understanding the consumer habits particular to the country and region.
There's also the consideration that many consumers and businesses are thin-file, meaning they lack a meaningful credit history. The fintech companies focused on lending services, for example, need to be creative in how they assess credit risk.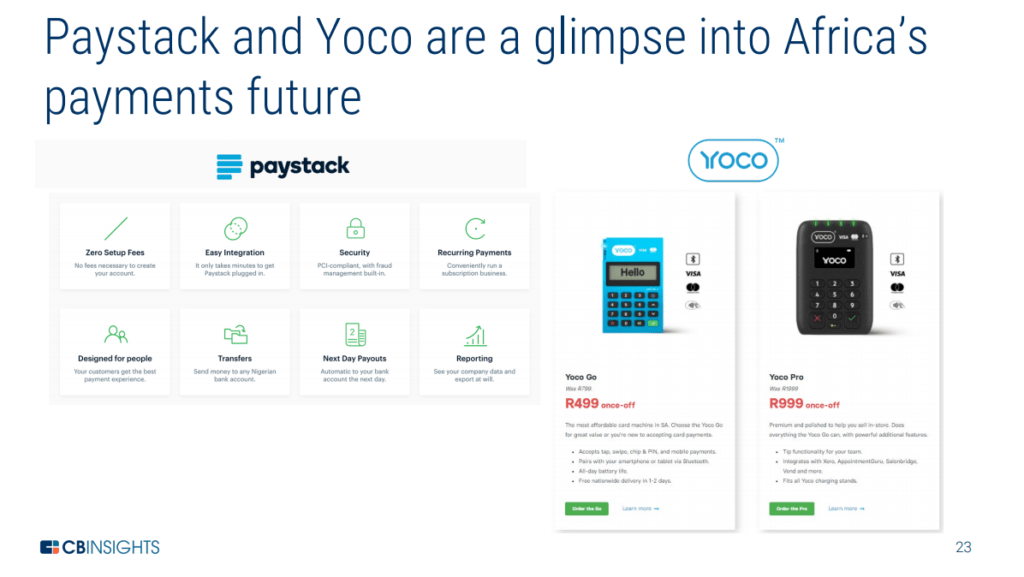 Can you expand a bit on what you classify as fintech?
It depends a bit on the context in which we're discussing it. For our fintech Collection, we generally consider it to be companies that are supporting existing or creating new financial services. 
So in addition to the obvious examples like payments and lending companies, we also generally include enterprise IT firms that focus on serving financial institutions because demand for their services is a critical piece of innovation and change in the financial services sector.
If you aren't already a client, sign up for a free trial to learn more about our platform.