Self-poured drinks, AI-driven brew, connected kegs — here are the startups coming to disrupt your pint of beer.
Dry January may be over, but beer is still struggling.
Brewers sold 0.3% less beer in stores in the US in 2018 compared to the previous year, according to research firm IRI.
Challengers such as hard seltzer may be partially to blame, along with health-conscious consumers who are increasingly looking at alcohol-free or lighter alcoholic drinks.
To help reverse the trend, big brewers are betting on new technologies.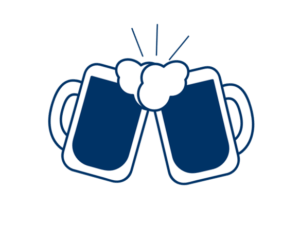 AB InBev has partnered with identity management startup Civic to test out a blockchain-enabled beer vending machine,  for instance. At the same time, Carlsberg is using artificial intelligence to develop new beer flavors faster.
And startups are entering the game as well, offering self-pouring beer machines, at-home brewing devices, and delivery services.
Alcohol Tech startups
Startups are disrupting what and how we drink, with products ranging from cannabis-infused beverages, to hangover cures, to wine subscription services. Look for Alcohol Tech in the Collections tab.
Track alcohol tech startups
We used the CB Insights database to identify 65+ startups disrupting the beer industry and organized them into 10 categories, from bar tech to delivery platforms.
This market map includes private companies only and is not meant to be exhaustive of companies in the space. Categories are not mutually exclusive.
Please click to enlarge.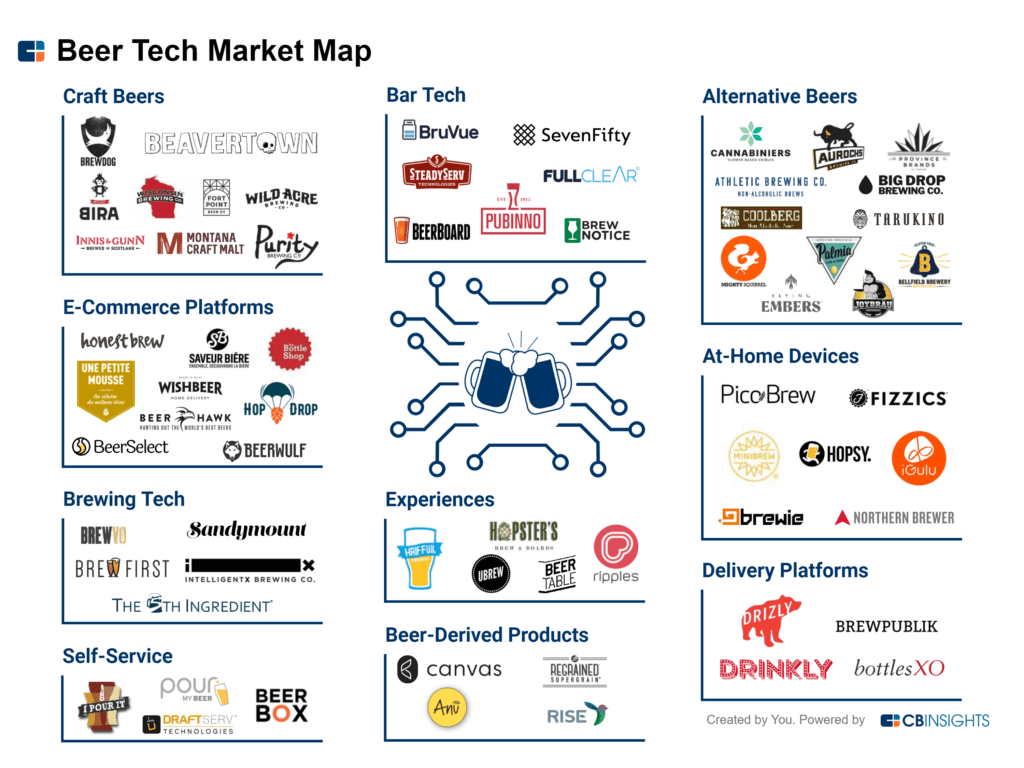 CATEGORY BREAKDOWN
Craft Beers — These startups are independently owned and produce lower volumes of beer than big brands such as Heineken. Among them, UK-based Brewdog is the most well-funded with $297M in total funding.
Bar Tech — Companies in this category bring big data, online features, and discovery platforms to bars. SteadyServe Technologies ($22M in disclosed funding) provides connected scales to track beer levels in kegs, while SevenFifty Technologies ($8.5M in disclosed funding) offers a marketplace for bars to connect with alcohol distributors.
Alternative Beers — This category includes companies offering non-traditional beers. Province Brand, for one, is developing non-alcoholic beer brewed from the cannabis plant, while JoyBrau offers a non-alcoholic protein-infused beer targeted at people who work out.
At-Home Devices — Startups in this category are making at-home brewing and consumption easier. PicoBrew and Minibrew have both developed at-home brewing machines, allowing users to brew their own beer in small batches.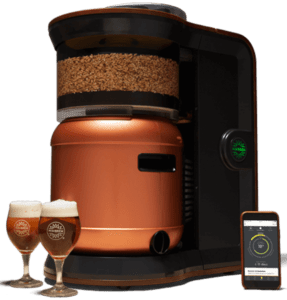 Source: Minibrew
Delivery Platforms — These companies offer on-demand beer delivery. US-based Drizly is the most well-funded startup in this category, with $69M in total funding.
Experiences — While many craft beer brands opt for taprooms to offer a beer-centric experience, companies such as Hospters are allowing customers to brew their own beer. Another experience-focused startup, Ripples, has developed a machine that prints personalized messages on foamy drinks like beer.
Source: Ripples
Beer-Derived Products — This category is home to companies using byproducts of the brewing process to offer new types of products. It includes snack bars (Regrained, Anu Snacks), drinks (Canvas), and flour (Rise Products), all made from spent grains.
Self-Service — These startups are making it easier for customers to buy beer conveniently, from vending machines (Beer Box) to self-service pouring dispensers (PourMyBeer) that can be installed in bars, restaurants, clubs, and more.
Brewing Tech — The brewery is also getting its tech upgrade. This category includes companies that are making it faster, cheaper, and more convenient to brew and transport beer. IntelligentX Brewing Co., for example, is using artificial intelligence to reduce the number of iterations needed to create a new beer.
E-Commerce Platforms — Companies such as France-based Une Petite Mousse and Heineken-backed Beerwulf are offering online stores focused on beer.
If you aren't already a client, sign up for a free trial to learn more about our platform.