Beauty supplement brands are popping up left and right, producing everything from marine collagen to brain dust. We examine the factors driving this trend, startup initiatives, and what's ahead for the space.
Beauty supplements are all the rage these days.
Major retailers from Sephora to Nordstrom to Anthropologie are betting on this trend, and stocking their shelves with the latest products from buzzy inner beauty brands.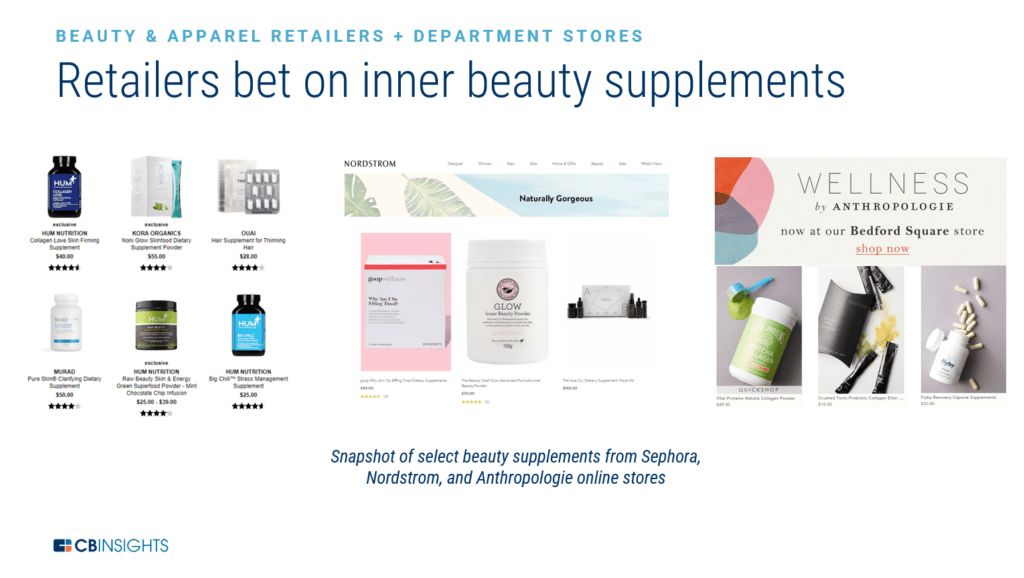 What's driving this trend?