Market Map
Despite a slowdown in overall deals and funding so far in 2020, private companies in the beauty and personal care space are still innovating in numerous categories.
While deal activity has slowed in the beauty and personal care space in 2020, rising interest in "beauty" and "self care" or "wellness" in news mentions shows the category has not lost its relevance. Indeed, these themes have come into sharp focus during the Covid-19 pandemic.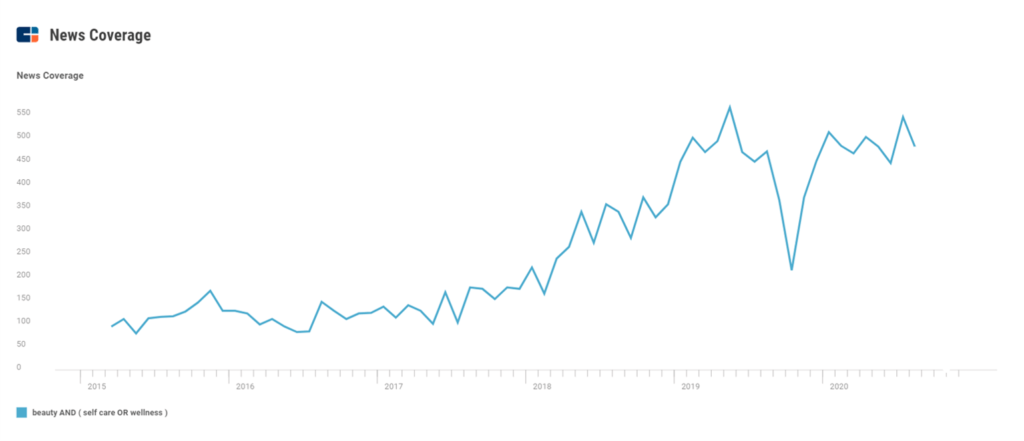 Beyond products with millennial-friendly branding, which are still making waves in the space, brands are increasingly incorporating tech for use cases such as personalized service or customized formulations to stand out. 
Fitness In The Post-Covid World
Download the free report to learn how technology is changing the way we work out.
Below we feature 150+ companies in beauty and personal care segmented into two overarching categories based on their final offering to the consumer: 1) products and 2) retailers & digital services. Our market map highlights where key tech-enabled innovations are driving categories forward on both sides.
This market map includes private, active companies only and is not meant to be exhaustive of companies in the space. The majority of selected startups have raised equity funding within the last 18 months and have at least $5M in total disclosed funding, significant traction, and/or innovative business models in the space. 
Categories are not mutually exclusive. More companies can be found in our Beauty & Personal Care Collection.
Please click to enlarge.