Battery recycler Li-Cycle is breaking ground on the largest Li-Ion recycling plant in North America and recently announced its SPAC merger deal. Here are the top-line bullets you need to know. 
Ontario-based lithium battery recycling company Li-Cycle has grown quickly since its 2016 launch.
In 2020, the company was granted a patent for a hydrometallurgy method for recovering materials from batteries. Li-Cycle also announced a $175M investment in its first recycling hub in Rochester, New York. The plant, which is the largest lithium ion recycling plant in North America, became operational in December.
Li-Cycle continues to lay groundwork to capture the battery recycling market, which is projected to grow steadily in the coming years.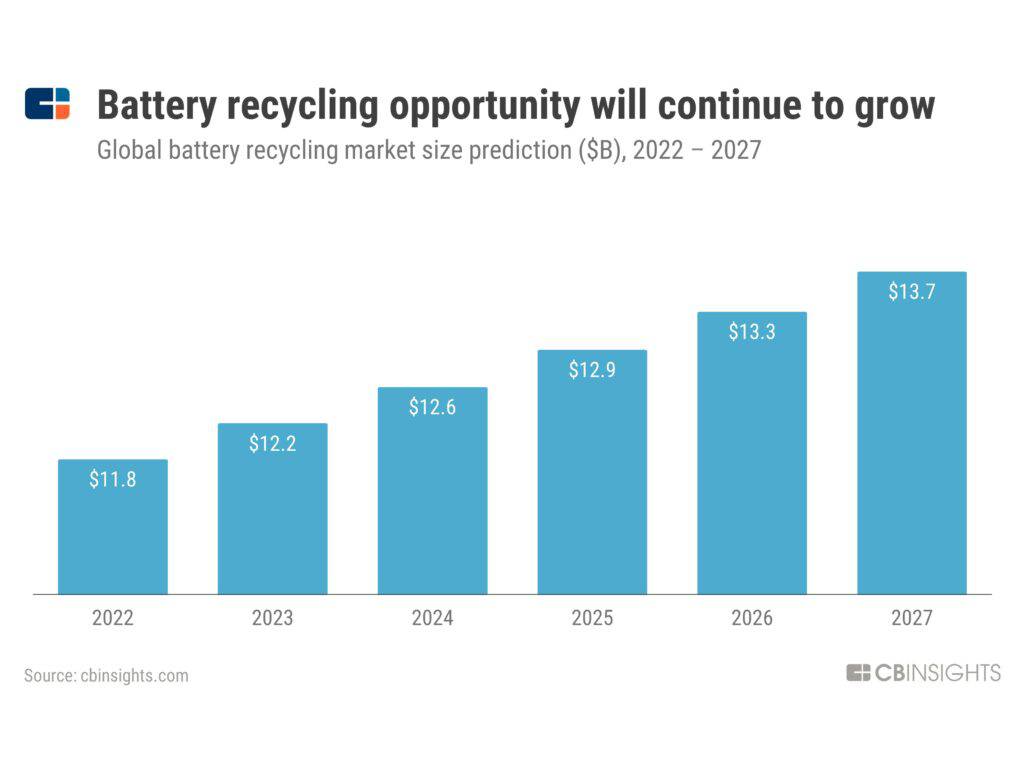 In February 2021, the company announced its merger with Peridot Acquisition Corp, a SPAC sponsored by Carnelian Energy Capital. Peridot provided $300M to Li-Cycle in the deal. Li-Cycle will receive around $615M in total, with firms including Neuberger Berman Group LLC, Franklin Templeton, and Traxys joining the PIPE.
Here's what you need to know about the market.