This news comes on the heels of its first funding round. BackBase plans to use the funds to enhance its technology and expand its team. Here are the top-line bullets you need to know.
BackBase, a digital banking enablement platform, has raised $128M in a private equity funding round that drew participation from Motive Partners.
How's the company performing?
Netherlands-based BackBase enables banks and other financial institutions to create, manage, and optimize omnichannel customer interactions.
The company currently caters to over 150 banking customers, including Citizens Bank, NBB, Banco Pichincha, and Raiffeisen.
BackBase now generates more than $209M in revenue annually.
The company is currently supported by a team of nearly 2K employees, and it maintains offices in locations such as Amsterdam, Atlanta, Lagos, London, Singapore, Riyadh, Dubai, Tokyo, and Hyderabad.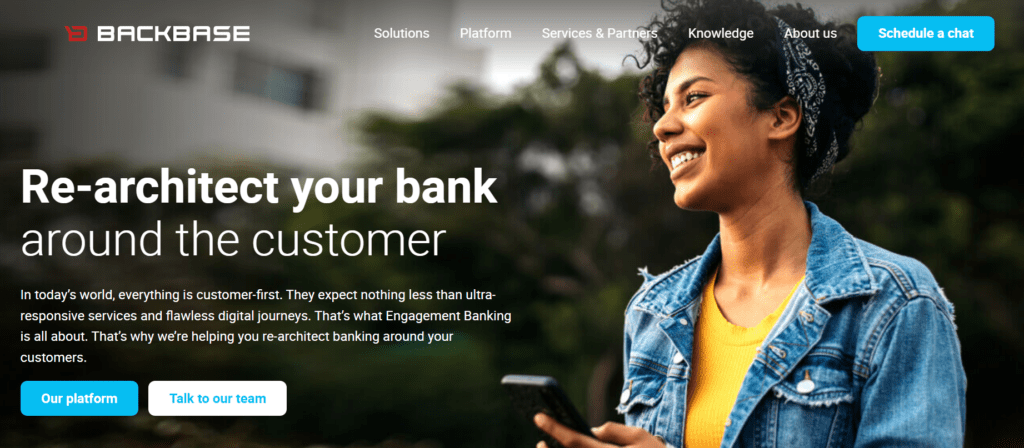 Source: BackBase
Why does the market matter?
The global digital banking market is expected to reach a value of $1.61T by 2027, growing at a CAGR of 8.9%, according to Research Dive.
3.6B individuals — roughly 1 out of every 2 adults — will use digital banking services across mobile and desktop platforms by 2024, according to Juniper Research.
Worldwide adoption of smartphones and the internet has also increased mobile or digital banking platform usage.
Global shutdowns and branch closures amid the Covid-19 pandemic also spurred the adoption of digital banking.