The head of Toyota's new venture fund talks the arrival of self-driving cars, but says they must first overcome a host of technical challenges and public perception issues.
Toyota is racing to stay competitive in autonomous driving, artificial intelligence, and robotics research, budgeting $1B for its Toyota Research Institute (TRI) and allocating $100M for its newly minted AI Ventures CVC under TRI.
At the CB Insights A-ha! Conference, Jim Adler spoke to Lizza Dwoskin of the Washington Post about the storied automaker's goal to "become high tech faster than high tech can become automotive."
Much of the discussion centered on autonomous driving, which now captures the majority of investment going into auto tech private markets.
Adler believes AVs will be on public roadways "sooner than we all think, but not everywhere we would want."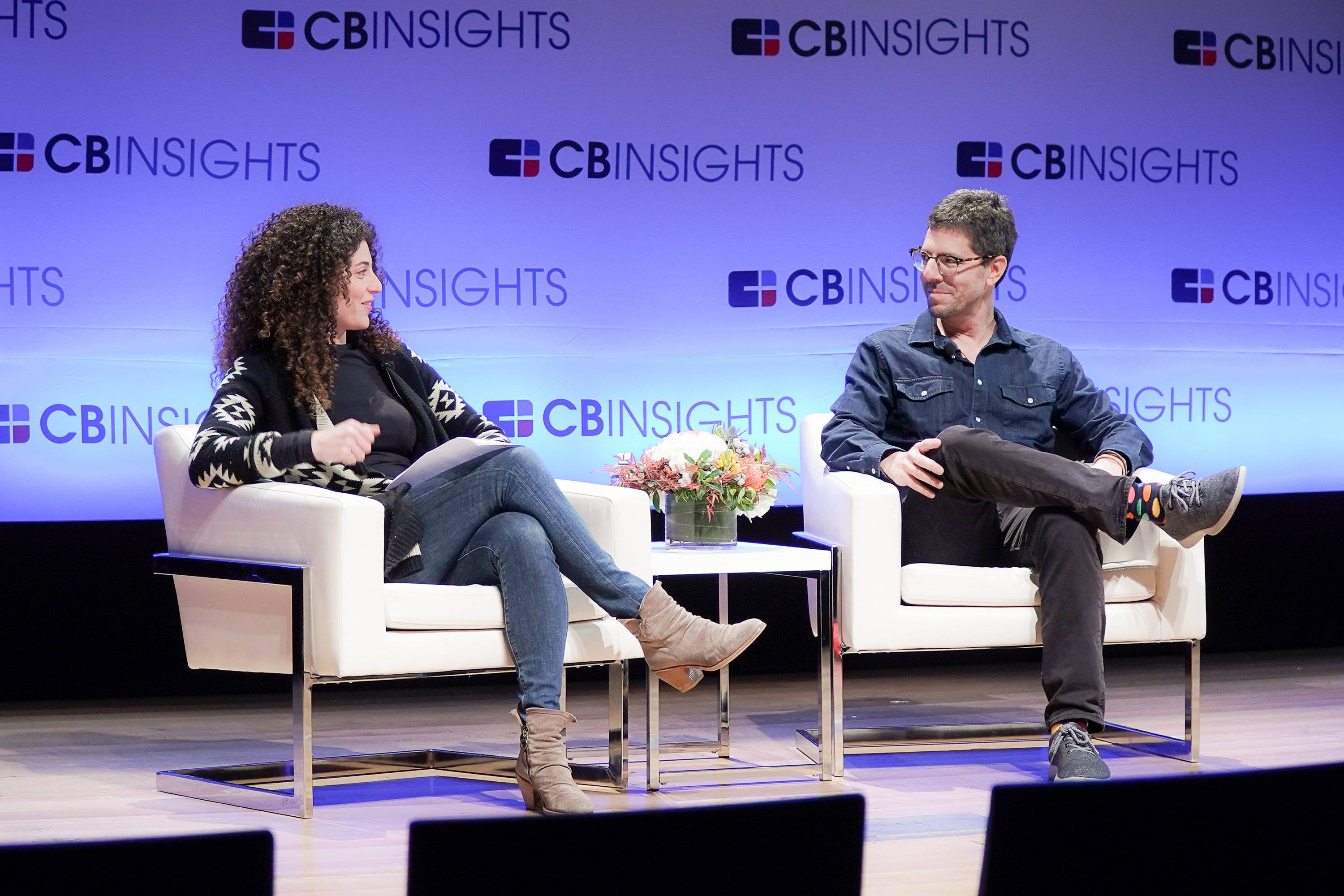 A limited deployment of AVs might take place in geofenced operating areas with agreeable conditions, but this could diverge from the public's interpretation of self-driving as "everywhere at every time" — a very different problem in terms of scale and difficulty.
Compounding that challenge is moving beyond perception — detecting and identifying objects in the environment — to predicting the behavior of those objects (pedestrians, bicyclists, human-driven vehicles) to plan a proper course for the AV. Toyota AI Ventures' portfolio company Realtime Robotics claims to increase planning rate by 10,000x.
Another obstacle is the considerable power draw of self-driving hardware. Adler focused on AV cameras, noting "they are recording 15-30 frames per second even when nothing is happening." Instead, capturing frames when activity occurs might be a more efficient option.
Besides technical constraints, Adler highlighted the complex issue of "minimum viable safety," or how safe would be deemed "safe enough" for AVs — would reaching 50% of today's 35,000 annual US roadway fatalities be acceptable? Would 10%?
"We tend to be more forgiving of humans than we are of robots."
Ultimately the AV winner will be "the one with the data" that can understand and account for an infinite number of driving scenarios. In this regard, Adler thinks large automakers have the advantage. They understand driving situations "all over the world."
If you aren't already a client, sign up for a free trial to learn more about our platform.