Patents analysis shines a light on 4 companies pursuing remotely operated autonomous vehicles, a potential stopgap on the road to full autonomy.
With excitement around autonomous vehicles in full swing, startups and larger corporates are racing to be the first to field mass-market autonomous vehicles (AVs).
Various players are targeting different levels of automation with their self-driving solutions, and there is considerable debate about the most responsible way to deploy early autonomous vehicles. Concerns surround partially autonomous systems like Tesla's Autopilot, which can demand human intervention in emergencies.
Other developers like Alphabet's Waymo (formerly the Google Self-Driving Car Project) believe aiming directly for full autonomy will be the safest route. However, a robust and fully autonomous driving system faces an uncertain timeframe for deployment, ranging from years to possibly decades.
One potential solution that several AV developers are exploring is teleoperation, where remotely based operators could assume control of a vehicle should it require manual intervention. We used our patent search engine to dive into the research efforts of 4 companies studying teleoperation concepts.
To see general auto and logistics patent activity, check out our related tracker here. Clients can also click here to see teleoperation patents directly in our platform (besides the companies listed here, others such as Nissan, Starsky Robotics, and nuTonomy are also researching teleoperation systems).
Track all the auto tech startups in this brief and many more on our platform
Startups working on auto tech have the potential to change the way people travel. Look for Connected Cars & Auto Tech in the Collections tab.
Track Auto Tech Startups
WAYMO: remote assistance for an autonomous vehicle in low confidence situations
Date published (application): 12/22/2016
Date filed: 9/6/2016 (under Google Inc.)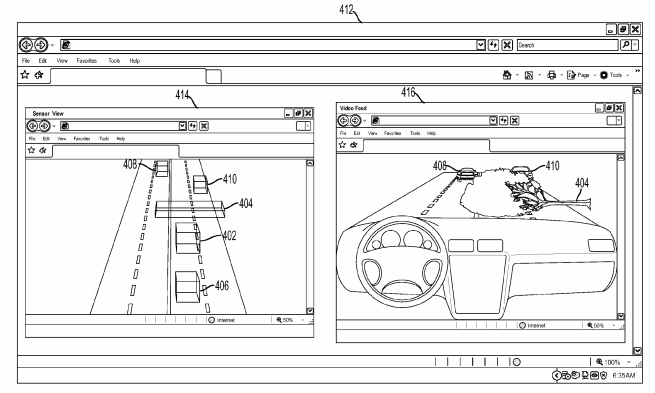 Speaking of Waymo, the veteran AV developer has been researching remote operation as part of its quest for a fully autonomous (at least to the passenger) vehicle. Its patent application describes a remote assistance system for "low confidence situations" such as construction zones. Sensor data, including a live camera feed, could be fed to via a graphic interface to a "remote assistor" that would assume control of the vehicle. Waymo has several other patents around the topic, evidence of its ongoing research efforts in the field.
---
toyota: remote operation of autonomous vehicle in unexpected environment
Date published (application): 2/16/2017
Date filed: 10/28/2016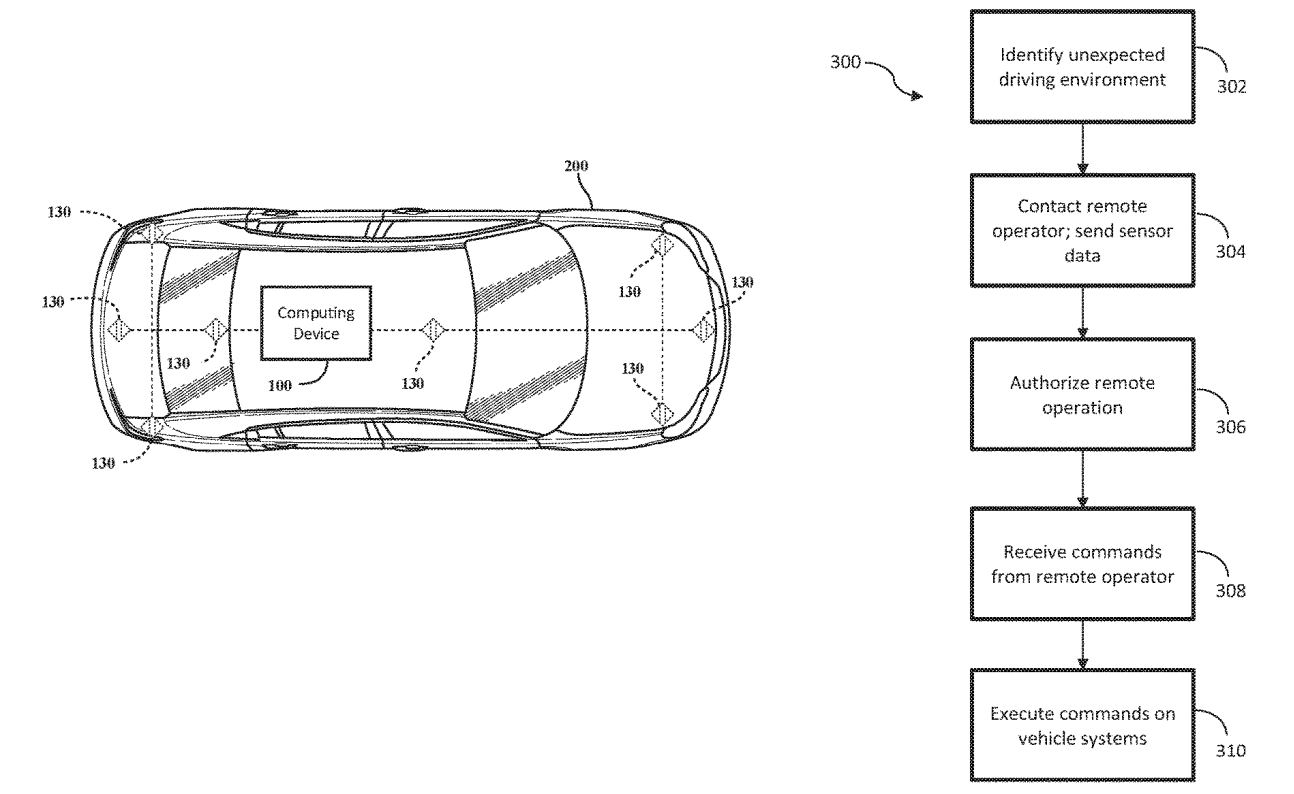 Toyota's patent application describes a control system that could apply to a vehicle with a "high degree of driving automation," including both autonomous and semi-autonomous cars. Like other teleoperation concepts, the system outlined would be able to send data captured by an AV's various cameras, radar, and lidar sensors to a remote operator. However, Toyota's patent mentions that data transmitted could be limited to a specific subset to conserve bandwidth, and the operator could either control the vehicle directly or issue commands for the autonomous vehicle to execute.
---
General motors: expert mode for vehicles
Date published (application): 7/6/2017
Date filed: 1/4/2017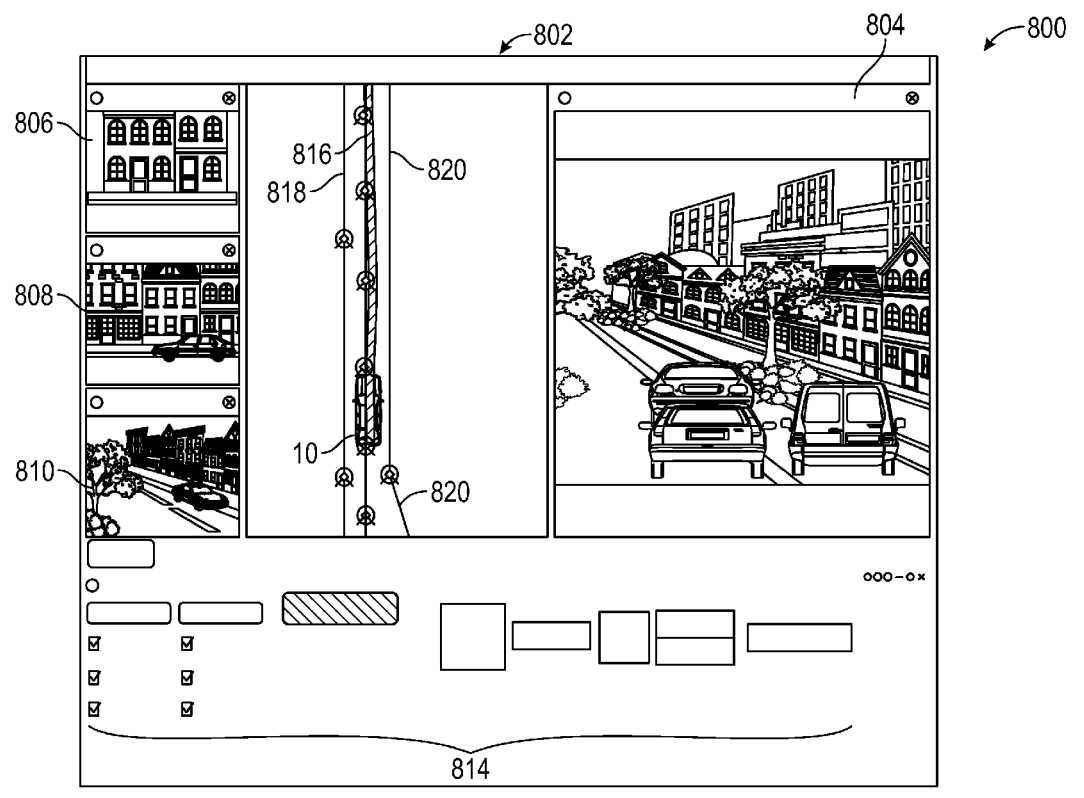 GM's self-described application for an "expert mode" patent outlines a system for remotely controlling an autonomous vehicle through difficult situations, such as navigating an AV around an obstacle where lane markings might confuse the vehicle. Possible input devices for the teleoperation system could include joysticks, keyboards, touchscreens, steering whiles, microphones, and beyond. The remote operator could also examine proposed alternate paths for the vehicle, approve of them, and confirm or reject the need to override the AV's path.
---
zoox: teleoperation system and method for trajectory modification of autonomous vehicles
Date granted: 11/29/2016
Date filed: 11/4/2015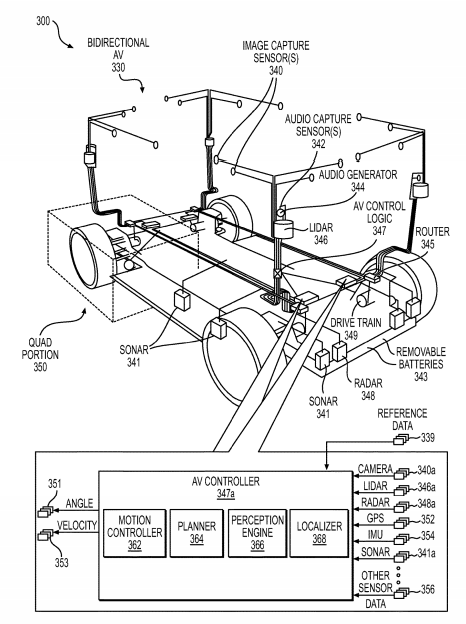 Public details are still scarce around Zoox, the well-funded yet secretive startup that is working on robotaxis for an autonomous mobility service. However, the company's patents do reveal the company's work on teleoperation systems, suggesting that Zoox is also researching the concept for its vehicles. This patent reveals a wealth of information on the company's various concepts, including not just its teleoperation research but also mockups of a bidirectional autonomous vehicle (with reversible lighting and indicators), AV dispatch system, and so on.
If you aren't already a client, sign up for a free trial to learn more about our platform.