We analyzed 17 startups that have secured permits from the California DMV for autonomous vehicle testing, from well-known players to stealthy companies working under the radar.
Private companies working in auto tech are attracting record levels of deals and funding, with autonomous driving startups leading the charge. Startups, VCs, and large companies are all chasing a slice of the self-driving pie.
Using the CB Insights platform, we looked at the funding, investors, and R&D activity of the private startups that have received autonomous vehicle (AV) permits from the California DMV for the testing of AVs on public roads in the state.
We look at data for all startups that have secured permits with the exception of CarOne, a notably stealthy entity with no disclosed information to date.
This list is organized in chronological order by when companies received testing permits and includes only private startups. These startups typically target automating vehicles beyond Level 3 on the SAE autonomy scale. Startups working on industrial autonomous vehicles, as well as startups that have been acquired by corporations, are not included.
Track all the auto tech startups in this brief and many more on our platform
Startups working on auto tech have the potential to change the way people travel. Look for Connected Cars & Auto Tech in the Collections tab.
Track Auto Tech Startups
For context, as our Trends tool illustrates, despite developments in other states actively courting self-driving developers (like Arizona and Nevada), California is still largely synonymous with the hype surrounding the AV industry. Also ranking well behind the Golden State in attention is Michigan, the traditional hub of automotive activity in the United States.

17 Startups Testing Driverless Cars
ZOOX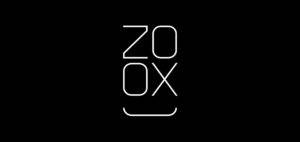 Headquarters: Menlo Park, California
Disclosed Funding: $290M
Select Investors: Blackbird Ventures, Draper Fisher Jurvetson, Lux Capital
According to CB Insights patent data and leaked design images,  Zoox is building remotely-controlled autonomous fleets of Level 4 bi-directional electric pods focused on urban environments.
The company has hired ex-Ferrari exec Corrado Lanzone to lead manufacturing operations and ex-NHTSA regulator Mark Rosekind to lead the company's efforts to "safely develop, test, and deploy autonomous vehicles." Zoox has also been active in hiring simulation engineers to build simulations for training purposes.
---