Beyond trendy names like Tesla and Alphabet chasing self-driving cars, a host of auto brands and other tech heavyweights are also investing in autonomous R&D.
Private companies working in auto tech are attracting record levels of deals and funding, with autonomous driving startups leading the charge.
Along with early-stage startups, VCs, and other investors, large corporations are also angling to get a slice of the self-driving pie.
Using CB Insights' investment, acquisition, and partnership data, we identified 46 companies developing road-going self-driving vehicles. They are a diverse group of players, ranging from automotive industry stalwarts to leading technology brands and telecommunications companies.
This list is organized alphabetically and focuses on larger corporate players in the space (as opposed to earlier-stage startups). Companies working on industrial autonomous vehicles were not included in this analysis.
A few of the companies or brands listed below belong to the same parent organization, but are detailed separately if they are operating distinct autonomous development programs. Some companies are grouped together by key partnerships or alliances. Given the complex web of relationships between these players, other collaborations are also noted in each profile.
This list is not intended to be exhaustive of corporations working on autonomous vehicle technology.
This brief was originally published on 9/25/2015 and featured 25 select corporations. It was updated and expanded on 5/17/2017 and again on 9/4/2018.
---
Amazon experimenting with autonomous package delivery
Top initiatives:
Filed patent in 2016 for autonomous lane-switching technology
Working on a multi-function autonomous vehicle with Toyota
"e-Palette" will debut at the 2020 summer Olympic games
Closer look:
Over the last decade, Amazon has spent billions of dollars working on finding ever-better solutions to the last-mile problem in delivery. It's built its own fleet of cargo jets, explored delivery by drone in the form of "Prime Air," and more. At CES 2018, the company finally announced that it would be getting involved in autonomous vehicles through a partnership with Toyota.
The demo vehicle, known as the e-Palette, was designed as a multi-function, autonomous minivan to move goods, people, or even a mobile office. Tim Collins, VP of Global Logistics at Amazon, said the partnership would allow the companies to "collaborate and explore new opportunities to improve the speed and quality of delivery for our customers."
The plan is to debut the e-Palette at the 2020 summer Olympic games in Tokyo.
For Amazon, the partnership is years in the making.
In 2015, Amazon explored a trial with DHL and Audi that involved delivering customers' parcels to the trunks of their automobiles.
In 2016, Amazon filed for and was granted a patent for a system that helps autonomous cars navigate roadways, especially complex, reversible lanes, and even pick which lane to use depending on current traffic estimates — an early indicator of the company's ambitions in this space and AVs' importance to Amazon when it comes to lowering delivery costs.
In April 2017, the Wall Street Journal reported that Amazon had built a team more than a year prior devoted to focusing on driverless vehicle technology.
We've written more on Amazon's self-driving vehicle patent activity here.
Read more: CNBC, Forbes, Business Insider
---
Apple starting to catch up
Top initiatives:
Building employee transportation network; currently have 66 self-driving minivans on the road in California
Some setbacks for Apple's self-driving car program, Project Titan, in 2016
Hired former Waymo and NASA engineer in June 2018 to head Project Titan
Closer look:
Apple's "Project Titan" has been a perennial favorite within the automotive rumor mill. Initial reports suggested the project was targeting an advanced electric vehicle — but the initiative suffered setbacks in early 2016, with the departure of project head Steve Zadesky and a rumored hiring freeze, as well as strategic uncertainty about the vision of the project.
In July 2016, Apple selected its legendary hardware executive Bob Mansfield to lead its effort, in addition to hiring Dan Dodge, the founder and former CEO of QNX. The hires indicated a shift in strategy, with Project Titan reportedly deciding to prioritize the development of an autonomous driving system, while deprioritizing development of an electric vehicle.
In April 2017, new detailed seemed to confirm this pivot: Apple documents revealed the company was building an "automated system," and the company hired robotics experts from NASA to boost its driverless efforts.
Apple has spent 2018 building out the beginnings of its self-driving car fleet, with 66 vehicles officially on the road and registered with the California DMV as of July 18th. This would make Apple the owner of the third-largest autonomous test vehicle fleet in the state, behind GM Cruise and Waymo.
In May, it was reported that Apple was working to provide autonomous cars for employee transit between corporate facilities. The Volkswagen T6 transporter vans slated to be used will feature a human driver present in case of any issues with the self-driving technology in the car.
In June, Apple brought on Jaime Waydo, a senior engineer with experience at both Waymo and NASA's Jet Propulsion Laboratory, to work on Project Titan.
Apple's vehicular patent activity has recently picked up steam; CB Insights clients can view the company's vehicle-related patents here.
Read more: The Guardian, Reuters, Bloomberg, The Guardian, Wall Street Journal
---
Aptiv hits the road for testing

Top initiatives:
First company to test self-driving tech on the streets of Singapore, and later in Boston
Conducted 5,000+ self-driving taxi rides in Las Vegas in collaboration with Lyft
Closer look:
In May 2017, Delphi Automotive spun off of its powertrain segment and rebranded itself as a new company: Delphi Technologies. A few months later, that company was renamed Aptiv. The rebrand was intended to focus the company's software, electrical components, and other work on autonomous vehicles.
Aptiv created a network of software and sensors that can be outfitted onto existing car models to make them autonomous. The company followed its 2015 cross-country autonomous drive by showing off an autonomous driving concept at CES 2016. The concept's human-machine interface attempts to address the stepping-stone stage before full (or Level 5) automation is ready, encouraging consumers to trust that the car will keep drivers vigilant so they can take the wheel if necessary.
In October 2017, Delphi acquired autonomous software development shop nuTonomy, Inc. for $400M upfront. The goal of the acquisition was to get more than 60 Aptiv-branded autonomous cars onto the road by the end of the year.
The acquired startup had a strong track record: in 2016, nuTonomy integrated self-driving car technology into a ride-hailing service for the very first time in Singapore. It then also became the first to test such technology on public streets in Boston, Massachusetts. In April 2018 (after the acquisition), nuTonomy was officially named a finalist for Fast Company's 2018 World Changing Ideas Awards.
Delphi also piloted an automated mobility program in Singapore after being selected by Singapore's Land Transit Authority; it has also planned robo-taxi pilots in the US and Europe.
The company has also partnered with Quanergy Systems to develop and deploy solid-state lidar, which could dramatically lower the cost of these systems. (Here are some other startups working on improved sensing and vision solutions.)
At CES 2018, Aptiv took conference attendees on 400 Level 4 automated rides to 20+ destinations near and around the Las Vegas strip, through a partnership with Lyft. Recently, Aptiv reported that its system should be "scaled for production" by the end of next year. On August 21, Lyft announced it had completed more than 5,000 self-driving car rides using Aptiv's technology.
Read more: nuTonomy, Reuters, CNET, Ars Technica, Delphi
---
Audi unveils its autonomous A8
Top initiatives:
First auto company to deploy hands-free driving
Flagship self-driving A8 model approved for street driving in Europe
Former Tesla Autopilot manager hired as CTO of self-driving tech subsidiary
Closer look:
Audi has revealed several autonomous vehicle prototypes derived from its A7 and RS 7 models, including consumer-oriented test vehicles. In July 2016, news broke that Audi was joining many automotive peers by setting up its own advanced subsidiary, SDS Company, to focus on self-driving tech. In April 2017 Audi reportedly hired former Tesla Autopilot program manager Alexandre Haag as the unit's CTO.
Audi plans to commercialize its technology in its next-generation A8 flagship, although the vehicle's SAE Level 3 automation will have limited availability, pending regulatory approval. The luxury brand operates under the umbrella of the Volkswagen Group, so developments within the division could have broader implications going forward.
Audi is part of the German consortium — which also includes Daimler and BMW — that bought Nokia's HERE precision mapping assets for $3.1B. HERE has recently made strides in designing an open specification for vehicle sensor data collected and transmitted to the cloud by connected vehicles.
In July 2017, Audi unveiled its new flagship A8, which has a controversial autonomous driving feature that lets drivers fully take their hands off the wheel while the car drives at up to 37 mph. At the time, it was the first vehicle in production that could actually allow its users to "drive" hands-free.
As of now, the Audi A8 with self-driving features has only been approved for release and made street-legal in Europe, not in the US.
Read more: Wired, Digital Trends, USA Today
---
Autoliv and Volvo Cars establish Zenuity
Top initiatives:
Sought to build a reputation for safety in self-driving tech
Partnership aims to commercialize driver assist technology by 2019
Self-driving technology deployment target date of 2021
Closer look:
The Geely-owned Volvo car brand has placed an emphasis on safety innovations when it comes to developing self-driving passenger vehicles. Volvo labeled its autonomous vehicle project "IntelliSafe," setting a zero-fatality goal for when it fully rolls out autonomous features to the public.
Volvo plans to give 100 Swedish customers early access to an autonomous XC90 SUV by 2021 (with restrictions on when, where, and how the autonomous mode will be used).
The company has stated that it will accept full liability when its vehicles are in autonomous mode, and has announced plans to expand its pilot program to China and the United States. Volvo has followed rivals like BMW in setting 2021 as its target deployment date.
Volvo announced a self-driving joint venture with Swedish supplier Autoliv in January 2017. Dubbed Zenuity, the joint venture aims to commercialize its first driver assist systems by 2019, also making them available to other automakers.
(Note: Volvo Cars is now distinct from the independent Volvo Group brand, which focuses on heavy-duty commercial trucks, buses, and equipment.)
As of 2018, the joint venture is negotiating with five potential customers and aims to close at least one new deal through the rest of the year. In June, Volvo announced another partnership with lidar startup Luminar to work on both physical, car-mounted sensors and the software designed to process, label, and tag captured data.
Read more: Volvo, Wired, IB Times
---
Baidu plans autonomous car spinoff, mass production
Top initiatives:
Built "Android of autonomous driving" to support development of self-driving tech
Opened AI research lab in Silicon Valley
Received permission from Chinese government to begin testing self-driving technology on roads in 2018
Closer look:
In April 2014, Chinese internet giant Baidu partnered with BMW to develop a semi-autonomous prototype. The partners tested their technologies on highways in China (a potentially fertile ground for autonomous development) but parted ways in November 2016 following disagreements about strategy.
In June 2016, Baidu co-founder and CEO Robin Li disclosed a 5-year goal for mass-producing driverless vehicles. The search giant has opened a Silicon Valley AI research lab, although Andrew Ng (its chief AI scientist) departed the company in March 2017. Baidu also intends to spin off its self-driving unit once it matures (similar to Alphabet with Waymo).
In late 2017, Baidu began testing its open-source Apollo software system intended for autonomous vehicles on the open road. For years, Apollo has been used by chipmakers and small startups to kickstart work in self-driving cars, but big corporates — including Nvidia, Bosch, Daimler, and Ford — have also found it useful.
The COO of Baidu called Apollo the "Android of the autonomous driving industry." In 2018, Baidu received approval from the Chinese government to start testing Apollo (in cars developed by Chery Automobile Company) in China, on 33 different roads spanning 65 miles around Beijing. The company predicts that it will have fully self-driving cars on streets by 2020.
---
BMW-Intel-Mobileye alliance forges ahead
Top initiatives:
Showed off autonomous car concept at CES 2016
Plans to deploy self-driving car on the road by 2021
Opened second autonomous driving campus in Munich in 2018
Closer look:
BMW has begun aggressively pushing its autonomous strategy, showing off an autonomous i8 concept at CES 2016 and announcing a formal initiative to promote automation in its vehicles under the banner BMW iNEXT.
The Munich-based automaker followed this announcement by securing an alliance with Intel and Mobileye. The coalition plans to create an open standards-based platform for bringing self-driving cars to market, aiming to put its first vehicle, the BMW iNEXT, on the road by 2021.
Intel has been keen to push into the sector, having been beaten to the punch by companies like NXP and Nvidia to supply automotive silicon and autonomous processing power. In late 2016, it created a new Autonomous Driving Group (ADG) and committed $250M to auto tech investments through its Intel Capital arm. In March 2017, Intel further ramped up its autonomous focus when it announced its$15.3B acquisition of Mobileye.
Mobileye itself has a number of other partnerships through its Road Experience Management (REM) mapping platform, including Nissan, VW, and BMW. BMW is also part of the group that bought Nokia's HERE mapping assets for $3.1B. In 2017 Intel took a 15% stake in HERE as well.
In 2018, BMW opened an autonomous driving campus near Munich, Germany to work on self-driving pilot projects, making it BMW's second workplace dedicated to autonomous technology alongside its office in Mountain View, California. BMW plans to have more than 40 test vehicles on the road in the US and more than 80 worldwide by the end of the year.
---
Bosch & Mercedes join forces
Top initiatives:
Internally dedicated 2K+ engineers to working on driver assist technology
Partnering on with TomTom for mapping and Mercedes for vehicles
Closer look:
Bosch, one of the world's largest automotive suppliers, has responded to an increase in demand by dedicating more than 2,000 engineers to driver-assistance systems. The company is also partnering with GPS maker TomTom for the mapping data necessary for this endeavor. Bosch has projected that self-driving cars will be rolled out by 2020, at least on highways.
Mercedes has also been taking other steps toward self-driving cars. Like other luxury marques, Mercedes has begun deploying semi-automated advanced driver assistance systems to many of its newer models.
An ad characterizing Mercedes' 2017 E-Class as "self-driving" landed the company in hot water, and it pulled the ad in the face of fierce criticism from consumer advocates. Like Tesla's Autopilot, the E-Class was capable of Level 2 (partial) automation.
In April 2017, Bosch and Mercedes joined forces to develop Level 4 (high automation) and 5 (full automation) vehicles, with Mercedes having two years of exclusivity to the co-developed system before it can be offered to competing automakers.
---
Cisco works on building the data layer of the self-driving car movement
Top initiatives:
Started building autonomous driving infrastructure with Michigan DOT in 2017
At CES 2018, announced project to build technology bringing gigabit-speed connectivity to smart cars
Closer look:
Over the last few years, Cisco has begun exploring the potential in building out the data collection and analysis layer of the autonomous driving and smart car industries.
In October 2017, Cisco began working with the state of Michigan's Department of Transportation on a self-driving car "adjacent" initiative. The purpose of the project, also known as Cisco Connect Roadways, was to find ways to better connect individual automobiles on the road with the infrastructure around them—including roads, parking meters, street lights, and so on.
At CES 2018, Cisco announced that, through a partnership with Hyundai, it would focus on bringing gigabit-speed Ethernet connectivity to smart cars — enabling both faster-than-ever OTA (over the air) updates and setting the foundation for better self-driving technology.
Cisco says its Ethernet technology should allow automakers to save $35B over the next 4 years by eliminating the need for many routine dealership trips. It could also boost the development of autonomous technology, given how much information self-driving cars need to be able to process and send for analysis every second they are monitoring the road.
Hyundai reports that this technology from Cisco should be integrated in production vehicles in 2019.
Read more: Business Insider, CNBC, ZDNet
---
Continental AG takes an incremental approach
Top initiatives:
Focus on driver-assist technologies and smart car infrastructure
Opened Silicon Valley R&D lab in 2017
In 2018, announced partnership with Nvidia to build self-driving vehicle systems
Closer look:
German auto supplier Continental AG has steadily been operating its own autonomous vehicle program. The company has been taking a gradual approach to self-driving cars, only committing to a vague "2020s" timeframe for its products and preferring to gradually roll out driver-assist technologies such as its "Cruising Chauffer."
In April 2017, Continental expanded its Silicon Valley research operations by opening an R&D lab in San Jose, California. The lab focuses on developing self-driving cars that can communicate with one another and with roadway infrastructure. Continental also said it would invest $300M to expand electric and hybrid vehicle technologies.
At the North American International Auto Show early in 2018, Continental executives discussed reorganizing the business and working to focus more on mobility and self-driving technology.
A few weeks later, Continental announced a new partnership with Nvidia to create self-driving vehicle systems, combining Continental's automobile software engineering with Nvidia's Drive platform and operating system. The goal is to develop an independent piece of autonomous technology that can then be marketed and sold to other automakers and grafted onto an existing vehicle to provide self-driving capabilities without the need for any complex, time-consuming, or expensive integration.
---
DAF, Daimler, Iveco, MAN, Scania, and Volvo complete truck 'platooning' trip
Top initiatives:
Main project involves self-driving truck "platoons" connected through wireless signals
Started testing self-driving connected trucks on the road in Oregon in 2017
Closer look:
In April 2016, six convoys of truck "platoons" completed the first-ever cross-border trip of its kind. The experiment featured a dozen trucks from a diverse group of European brands, originating from various factories and converging in Rotterdam.
In the semi-autonomous "platooning" concept, multiple trucks controlled by a lead truck are connected through wireless signals, forming a train with one truck following behind another. This allows more trucks to be controlled by fewer people, maximizes efficiency, and decreases drag. However, the trucks featured in the test still required human drivers to be on board as a precaution.
Separately, Daimler has been testing its own autonomous trucks in Nevada since May 2015.
Note: the Volkswagen Group owns a controlling stake in both MAN and Scania. Daimler Trucks is a division of Daimler AG, which was also part of the group that bought Nokia's mapping assets for $3.1B. Volvo Trucks is now a distinct company from the Geely-owned Volvo Car Group, mentioned above.
In September 2017, Daimler announced that it would be testing connected trucks in a platooning configuration on public roads in the US following approval from the Oregon Department of Transportation. Daimler showcased the trucks, which can make an emergency stop while loaded to 78,000 GVW (gross vehicle weight), at the Portland International Raceway in June 2018.
Read more: BBC, Forbes, Trucking Rave
---
Didi Chuxing hires Uber, Waymo engineers for its AI lab
Top initiatives:
Opened AI lab in Silicon Valley autonomous driving tech R&D in March 2017
Announced demonstration of a working self-driving car in February 2018
Received permission from California to undertake further public testing of its technology
Closer look:
After absorbing Uber's China unit, ride-hailing giant Didi Chuxing is now following its US counterpart into self-driving research. In March 2017, Didi opened its own artificial intelligence lab in the heart of Silicon Valley, creating a distinct unit to drive its R&D for intelligent driving systems and AI-based security for transportation.
Didi Chuxing has already poached a number of noteworthy engineers for its new lab, including Charlie Miller (formerly of Uber's autonomous vehicle security unit) and Jia Zhaoyin, a senior software engineer at Alphabet's Waymo unit. It is also one of several companies to partner with Udacity to hire graduates from the startup's self-driving "nanodegree" program.
In March 2017, the Udacity and Didi joint partnership announced a contest focused on self-driving technology and safety, where teams could win $100K for developing the best "Automated Safety and Awareness Processing Stack."
In February 2018, Didi announced that it had demonstrated a working self-driving car for the first time, reporting that it had built the software for the vehicle and constructed the hardware in partnership with various carmakers and suppliers. In May, Didi received permission from the California Department of Motor Vehicles to begin conducting further tests of its self-driving vehicles on public roads in the state.
Read more: Bloomberg, FT, Recode
---
Ford taps private markets for self-driving, partners with Domino's & Postmates
Top initiatives:
Plans to roll out autonomous vehicles by 2021
Acquired AI startup Argo for $1B
Partnering with Domino's and Postmates on autonomous delivery pilots
Closer look:
In early 2015, Ford announced its "Smart Mobility Plan" to push the company forward in innovative areas including vehicle connectivity and autonomous cars. This plan culminated in the formation of Ford Smart Mobility LLC in March 2016, a new subsidiary focused on connectivity, autonomous vehicles, and mobility (e.g. car- and ride-sharing services).
As part of its 10-year autonomous vehicle plan, Ford announced that it would triple its test fleet to 30 total vehicles in 2016. It has pioneered the testing of self-driving cars in environments including snowy weather and complete darkness. The company plans to roll out highly autonomous vehicles within pre-mapped, "geofenced" areas by 2021.
The company has aggressively pursued external investment and acquisition opportunities since H2'16, backing or acquiring a number of companies working in AI, lidar, and mapping. Its biggest move came in February 2017, when Ford announced that it would take a majority stake in AI startup Argo, investing $1B over the course of 5 years. Argo will operate with significant autonomy, becoming a de facto AI research (and recruiting) center for Ford. As of 2018, Ford is testing out Argo's technology with its third-generation Fusion model sedan.
Additional Ford partners include Domino's Pizza, with a partnership launched in August 2017 to develop a fleet of self-driving pizza delivery vehicles, and Postmates, to enable on-demand autonomous delivery.
Read more: Bloomberg, TechCrunch
---
GM, Lyft aim to deploy thousands of self-driving test cars in 2018
Top Initiatives:
Launched semi-autonomous Super Cruise in 2018 Cadillac CT6
Filed petition in January 2018 to run commercial ride-sharing business through autonomous Chevrolet Bolts
Received $2.25B from SoftBank to support autonomous work
Closer look:
General Motors made waves in 2016 with a series of aggressive moves within the tech sphere: it bought Sidecar's assets, invested $500M into Lyft, and acquired autonomous tech startup Cruise Automation.
These deals have already borne fruit, with Cruise prototypes following Google in expanding its testing into Arizona.
Initially, GM and Lyft planned to deploy thousands of self-driving Bolts beginning in 2018. However, this partnership was not exclusive, and Lyft and Waymo made a separate deal in May 2017 to collaborate on their own self-driving pilot projects. In June 2018, GM CEO Mary Barra told reporters that while GM still had a financial investment in Lyft, the two were no longer actively working together on any projects in the self-driving space.
Separately, GM has been developing its own semi-autonomous technology in-house, with its delayed Super Cruise finally launching in the 2018 Cadillac CT6. The company has also detailed plans to hire 700 engineers focused on autonomous R&D, as well as actively experimenting with new go-to-market models in its Maven Reserve and Cadillac Book subscription concepts.
In January 2018, GM began the process of getting approval to start operating a line of fully autonomous cars through a commercial ride-sharing business run off the Chevrolet Bolt in 2019, officially submitting a petition to the United States Department of Transportation. To help it reach that goal, SoftBank Vision Fund invested $2.25B into the autonomous driving unit of the company, GM Cruise Holdings, in May of this year.
Read more: The Verge, Bloomberg, Cadillac
---
Honda also testing autonomous cars, offering semi-autonomous features in Civic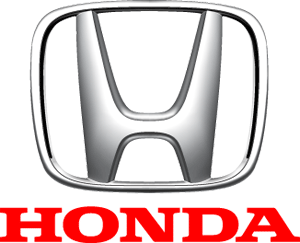 Top initiatives:
Introduced semi-autonomous driver assist on Civic models
Deal with Waymo to build new type of autonomous delivery vehicle expected to finalize soon
Closer look:
Honda has also received approval from California to test autonomous vehicles on public streets (with restrictions on number of vehicles and the testing methods). Like Apple, the automaker is using the GoMentum Station proving ground, with 2,100 acres of testing area for its self-driving fleet.
Honda also introduced semi-autonomous ADAS (advanced-driver assistance systems) options on its entry-level Civic, offering lane-keeping, automatic braking, and adaptive cruise control functionality. These features have become ubiquitous on luxury models offered by brands like Tesla and Mercedes, but are increasingly common at mass-market price points.
In April 2017 the company launched its R&D Center X, following Japanese competitor Toyota in establishing a dedicated AI research lab.
Honda was reported to be in talks with Alphabet's Waymo to deploy Waymo's self-driving system as early as 2016. As of 2018, talks between Honda and Waymo are still ongoing, but a deal is expected soon. A spokesperson from Waymo suggested that the vehicle the two companies develop together might not have a steering wheel or brakes, and that it might be smaller than a conventional truck.
---
Huawei autonomous R&D team tops 200, tests smartphone road-recognition tech at Mobile World Congress 2018
Top initiatives:
Partnered with Vodafone to work on cellular car-connecting technology
Created own driverless car R&D team with 200+ engineers
Test drove self-driving Porsche Panamera at MWC 2018
Closer look:
Chinese telecommunication giant Huawei has shifted resources toward the development of autonomous vehicles. In 2016, the company came out with a white paper detailing how mobile network operators could prove valuable in the connected cars space. Some of these areas include smart parking, fleet management, data related to in-car entertainment, LTE-based emergency services, and more.
Reports also indicate that Huawei has assembled its own driverless car R&D team, with over 200 developers as of February 2017.
Huawei partnered with Vodafone to demonstrate some of its latest innovations at the 2017 Mobile World Congress in Barcelona, including cellular technology used to connect cars called Cellular V2X.
At Mobile World Congress 2018, Huawei unveiled a Porsche Panamera equipped with its Mate 10 Pro technology for object recognition. The technology uses a smartphone to guide the car. The car performs automatic object recognition and differentiates other cars from people and inanimate objects to determine its course of action. This demonstration, however, was seen as less of an ambitious push into the self-driving space and more of a way to showcase Huawei's generalized AI capabilities.
Read more: Huawei, ComputerWeekly, RCRWirelessNews, The Verge
---
Hyundai focuses on affordable driver-assistance technology, aims to release self-driving SUV in 2025
Top initiatives:
Focus on creating affordable driver-assist technology
Aiming to bring an autonomous vehicle to market by 2025
Invested in Israeli technology firm Autotalks
Closer look:
After debuting a 2014 TV commercial that showed a convoy of cars outfitted with Hyundai's driver-assistance tech, Hyundai was more conservative by September 2015. Its European head of operations, Thomas Schmid, asserted that autonomous driving would come "by far not as quick as everyone says," giving a timetable of 10 to 15 years. Nevertheless, the Korean motor group intensified its efforts in 2016, ramping up investments in AI and setting up a new business unit to develop "hyper-connected" and self-driving cars in the near future.
Much like its automotive philosophy as a whole, Hyundai is striving for an affordable system that it can offer to mass-market buyers, showing off its Ioniq autonomous concept at CES 2017. The automaker also hired the former head of GM's autonomous technology development to run its new Intelligent Safety Technology Center, a combined research body for Hyundai and its affiliate Kia.
In January 2018 at CES, Hyundai said it would begin testing an autonomous SUV, aiming to test the technology by 2021 and to go to market by 2025. The model would be powered by Hyundai's partnership with Aurora, a startup working on autonomous technology founded by ex-executives from Uber, Tesla, and Google.
Later, Hyundai announced that its next-generation safety system being sent to production vehicles would give drivers the power to remove their hands from the steering wheel for up to 15 seconds at a time.
An investment in the Israeli firm Autotalks followed in July. Autotalks builds communications systems that help cars connect and convey information to one another, which Hyundai touted as a way to help build better detection and sensors in its cars.
---
Jaguar Land Rover focuses on drive assist, partners with Waymo to build self-driving cars
Top initiatives:
Deploying a fleet of 100 self-driving research vehicles on the road in Britain by 2020
Partnered with Waymo in 2018 to build a fleet of self-driving electric cars
Supplies cars for Waymo's fleet of ride-hailing vehicles
Closer look:
In June 2015, Jaguar Land Rover (JLR) Director of Research and Technology Wolfgang Epple stated that autonomous vehicles would run counter to the brand's philosophy, as the company doesn't "consider customers cargo." He asserted that the Tata-owned companies would instead favor advanced assistance features that would help drivers without taking full control from them. However, in February 2016, JLR joined a $7.9M UK program to further autonomous driving R&D, aiming to gather data on driving habits and test vehicle communications technology.
In July 2016, JLR formalized plans to deploy a fleet of at least 100 research vehicles over the next four years to test self-driving and connected car technology on roadways in Britain.
In March 2018, Jaguar Land Rover announced a new partnership with Waymo to build a fleet of electric, self-driving cars. Up to 20,000 new Jaguar I-Pace models will be built to serve in Waymo's fleet for its ride-hailing transportation service, with production on the vehicles beginning in 2020. In May, Jaguar announced it would begin working on off-road self-driving technology as well.
Read more: Autonews
---
Magna also pursues lidar, autonomous tech
The Canadian auto supplier giant has long been the subject of self-driving interest as the world's largest automotive contract manufacturer. The company was dubbed the "Foxconn of cars" in an autonomous world, manufacturing vehicles designed by tech companies like Apple and Waymo.
However, the company is already supplying legacy automakers with capabilities for advanced-driver assistance systems (ADAS). In 2016, Magna partnered with solid-state lidar startup Innoviz to round out the sensor package for its self-driving system. The supplier has also tapped iPod visionary and Nest co-founder Tony Fadell for its tech advisory committee.
Read more: Bloomberg
---
Microsoft pursues collaborative strategy with automakers, offers Azure cloud to startups
Top initiatives:
Supplying Azure cloud services to companies working on self-driving cars
Working with Toyota on robotics, AI, and self-driving car development
Supplying HoloLens technology to Volvo in self-driving partnership
Closer look:
Microsoft is dipping its toes into AV research, though much later to the game and less directly than other tech giants. Microsoft's interest in the self-driving car space has more to do with building the technology layer and less to do with forming partnerships with the actual automakers. Its initial strategy appears to focus on collaborations, such as a November 2015 deal with Volvo in autonomous vehicle R&D and Microsoft's HoloLens technology.
In March 2016, Microsoft and Toyota also announced the expansion of their 5-year-old partnership to support Toyota's research in robotics, AI, and AV development (see Toyota's other partnerships below). As of June 2016, the company's strategy focuses on providing automakers with technological assistance, as opposed to developing a car itself. Business from auto clients is now driving strong growth in Microsoft's Azure cloud business.
Microsoft has also reportedly weighed taking a stake in the HERE high-definition mapping service, currently owned by BMW, Daimler, and Volkswagen.
In 2017, Microsoft announced it would begin offering its Azure cloud services to companies using Baidu's Apollo self-driving platform for autonomous projects. Then, in 2018, it became the data partner at the 330-acre American Center for Mobility facility in Michigan.
---
Nissan/Renault tests self-driving taxis, promises 'significant autonomous functionality' by 2020
Top initiatives:
Expanded self-driving technology testing in 2016
Began partnership with DeNA to run self-driving taxi trials in Yokohama
Closer look:
In 2016 at the New York Auto Show, Chairman and CEO of Nissan and Renault Carlos Ghosn promised that the group would have 10 vehicles on sale by 2020 with "significant autonomous functionality." Since 2017, Nissan has been testing an autonomous model on the roads of Tokyo. Nissan and Toyota also announced a joint effort to develop standardized "intelligent" maps, perhaps in response to German automakers' acquisition of the mapping company HERE.
Nissan expanded the scope of its projects in 2016, with plans to test single-lane autonomous driving in Japan, as well as a wider range of experiments from its Future Lab mobility research center. Most recently, in April 2017 Nissan joined Mobileye's crowdsourced autonomous vehicle mapping effort. Mobileye also powers Nissan's ProPilot system, which resembles Tesla's Autopilot.
In February 2018, Nissan announced that it would be working with the Japanese online game and e-commerce company DeNA on a self-driving taxi trail, Easy Ride, which ran public trials in March in Yokohama, Japan. The service was booked via mobile app and passengers were taken to their destinations in a modified Nissan Leaf electric car.
Read more: Nissan, IB Times, Recode
---
Nvidia, Paccar working on autonomous trucks
Top initiatives:
Unveiled 8 teraflop computing platform designed for autonomous cars in 2016
Unveiled plan to build self-driving trucks in 2017
Partnered with Baidu, Tesla, Bosch, and Toyota
Closer look:
At CES 2016, GPU and semiconductor company Nvidia unveiled the Nvidia Drive PX2, the second generation of its platform expressly designed for autonomous cars. With 8 teraflops of processing power, the platform is designed for deep learning, sensor fusion, and computer vision applications — all key elements of a potential self-driving car.
Since then, Nvidia's early bet led to automaker, supplier, and tech partnerships, from Baidu and Tesla to Bosch and Toyota. The company's upcoming Xavier system-on-a-chip, built on its new Volta architecture, promises improved processing power and efficiency.
Of note is Nvidia's partnership with truckmaker PACCAR to develop self-driving trucks, unveiled in March 2017. Nvidia CEO Jen-Hsun Huang has asserted that the effect of autonomy in logistics and transport will be a major opportunity for the company.
Read more: Nvidia
---
Samsung enters the driverless race, tests driver assist technologies on roads
Top initiatives:
Received approval from South Korea to publicly test self-driving cars in 2017
Acquired Harman for $8B
Closer look:
In May 2017, the Korean tech giant secured a permit to begin testing self-driving cars on South Korea's public roads. Samsung's self-driving cars are based on Hyundai vehicles equipped with cameras and sensors. In March 2017, the company also completed its $8B purchase of Harman, a leading supplier of in-car technology and connected vehicle systems. Samsung is already planning to leverage its new acquisition to shape the in-vehicle experience.
In January 2018 at CES, Samsung unveiled a new technology platform designed to help automobile manufacturers build customized autonomous vehicles. The first planned product in the platform is a camera that offers lane departure warnings, pedestrian and collision warnings, and adaptive cruise control. Cars testing the new platform, known as Drvline, are already being tested on the roads in both California and Korea. The first product is expected to enter production around 2020.
Read more: Forbes
---
SoftBank's SB Drive venture pushes forward
SoftBank Group's SB Drive, an autonomous vehicle joint venture between the Japan-based giant and research company Advanced Smart Mobility, received a $4.4M investment from Yahoo Japan in March 2017. SB Drive focuses on advancing self-driving technology, especially related to public and community services such as buses.
SB Drive is conducting trials and testing the commercial viability of fixed-route buses for community public transportation, as well as autonomous truck-based freight delivery. SB Drive has smart mobility partnership agreements with four municipalities in Japan.
Read more: Deal Street Asia, TechCrunch, VentureBeat
---
PSA Groupe finds startup partner

Top initiatives:
PSA's self-driving car traveled 300+ kilometers without supervision between Paris and Amsterdam in 2016
Partnered with nuTonomy in 2017 to install self-driving tech in Peugeot vehicles
Closer look:
In April 2016, France-based PSA Groupe (including Peugeot, Citroën, and DS) announced that two Citroën cars had driven without driver supervision from Paris to Amsterdam. The vehicles navigated over 300 km (186 miles) without supervision on authorized stretches of road, with PSA claiming the cars had achieved Level 3 Automation in this mode. The "eyes off" mode is slated to arrive by 2021, while semi-autonomous "hands off" modes will be available by 2020. These features, along with electric vehicles and new models, form the core of PSA's broader Push to Pass growth strategy.
In May 2017, Peugeot announced a partnership with the MIT self-driving spinoff nuTonomy to install the startup's self-driving systems in Peugeot 3008 vehicles.
---
Tata Elixsi showcases valet system and focuses on autonomous vehicle security

Tata Elixsi, a division of the TATA group, showcased technology in January 2015 for an autonomous parking valet, in which the car understands where open spots are and uses sensors to park itself. While it's unclear when these features will be rolled out to Tata Elixsi's lineup, the company has made it clear that it is moving towards autonomous vehicles. It is also putting a priority on security, designing a central unit in the car with extensive security measures that govern internal and external automotive communication.
In June, 2017, the company licensed Autonomai, its middleware AV platform, to one of the top five OEMs. The software connects hardware (cameras, radars, etc.) with the AI and machine learning algorithms used to train AVs in complex driving scenarios.
---
Tesla got an early lead but struggles to meet expectations, feuds with NTSB
Top initiatives:
Released Autopilot, its semi-autonomous driver assist technology, in 2014
In 2016, announced that all Tesla vehicles on the road would be able to receive self-driving technology through software update
Three recent fatal crashes involving Autopilot have hurt Tesla's self-driving reputation
Closer look:
In the public eye, EV manufacturer Tesla became an early leading banner-carrier for advanced driver assistance and self-driving technology. CEO Elon Musk has been particularly bullish on the field, announcing in 2015 that the technology behind fully autonomous vehicles was only "two to three years away," with another "one to five years" needed for regulatory approvals. Tesla pushed its "Autopilot" software update to properly equipped Model S vehicles in October 2015, enabling auto steering, lane changing, and parking features. Tesla's deployment strategy and messaging were criticized following a series of crashes and its first Autopilot-driven fatality in summer 2016, although the NHTSA's official report was favorable towards Autopilot and did not find a safety defect.
Since the accident, Tesla and Mobileye severed ties, with the California automaker seeking to consolidate control over the development of its radar- and camera-based system (eschewing costly lidar sensors). According to Travis Kalanick, Tesla has also rebuffed a partnership with Uber to collaborate on self-driving vehicles.
Since October 2016, all Tesla vehicles have been built with Autopilot Hardware 2, a sensor and computing package the company says will enable "full self-driving" capabilities once its software matures. The system has traded Mobileye's EyeQ3 for Nvidia's Drive PX2 platform, and requires an activation fee to unlock the full autonomy promised. Users reported poor performance during the initial rollout of Autopilot 2.0 software, although the system has improved with subsequent updates. In August 2018, Elon Musk announced the upcoming release of Autopilot Hardware 3, now slated for 2019.
In typical fashion, Elon Musk promised an aggressive and ultimately unmet timeline for full self-driving capability, with the feature initially slated for release by the end of 2017.
By early 2018, Tesla was advertising "Full Self-Driving Capabilities" as a feature available on new Tesla purchases, though it did not yet have this technology ready for install in vehicles.
In March 2018, a man died when his Tesla ran into a highway barrier in California. After federal investigators learned the individual, Walter Huang, had previously complained about his Tesla's Autopilot feature malfunctioning, they opened an investigation into Tesla's self-driving technology. After Tesla made data from the car public in its defense, the US National Transportation Safety Board stripped Tesla of its role in the investigation into the crash, launching a feud and setting back expectations for Tesla's self-driving car project.
As of May 2018, analysts predict that Tesla might be able to reach full Level 4 autonomy in its cars by 2020 at the earliest.
Read more: Forbes, Wired, Bloomberg
---
Toyota develops "Guardian Angel" approach to autonomy, invests $2.8B
Top initiatives:
Invested $22M in University of Michigan for robotics and AV research
Focused on a "guardian angel" self-driving system, where a car will intervene when a human driver is about to make a mistake
Invested $2.8B in Ford spinoff dedicated to autonomous technology
Closer look:
Toyota has notably reversed from its 2014 claims that it would not develop a driverless car on safety grounds. In 2015, it announced a $1B budget for autonomous driving research, establishing its advanced Toyota Research Institute (TRI) headed by Gill Pratt. Toyota has also hired professors and researchers from Stanford University, MIT, and the entire staff of the autonomous vehicle company Jaybridge Robotics. In April 2017, it also announced its third US university partnership with an automotive engineering stalwart, the University of Michigan.
Toyota plans to divide labor among its research partners, with the University of Michigan campus responsible for fully autonomous cars, Stanford working on partially autonomous vehicles, and MIT working on machine learning. The company has targeted 2021 as a goal for deploying "AI car features" to the road.
TRI CEO Gill Pratt has been a vocal proponent of a "guardian angel" system, where the vehicle would monitor a driver's inputs and intervene only when a human is about to make a dangerous mistake. TRI is also researching a second system (dubbed Chauffeur) targeted towards traditional Level 4 and 5 autonomy.
In January 2018, Toyota revealed the latest iteration of its flagship autonomous vehicle. A few months later, it announced an investment of $2.8B in a new spin-off company, the Toyota Research Institute-Advanced Development, designed to accelerate the company's progress towards its self-imposed deadline for achieving testing of autonomous, electric cars.
Read more: Wired, Wall Street Journal
---
Uber program bogged down in controversy, with its future in doubt after fatal crash
Top initiatives:
Hired 40 engineers from Carnegie Mellon Robotics Lab to work on self-driving tech for Uber in Pittsburgh
Have since faced legal troubles and criticism over its role in a fatal crash involving a self-driving Uber vehicle
Closer look:
Uber has had a tumultuous relationship with autonomous vehicle development.
Former Uber CEO Travis Kalanick was a noted champion of his ride-sharing company embracing autonomous cars, with the technology representing both an existential threat and an opportunity for the startup to validate its stratospheric valuation. The company has made several moves in that direction, such as poaching nearly the entire Carnegie Mellon Robotics Lab (40 engineers) to work on the project in Pittsburgh. Uber also partnered with the University of Arizona to develop better mapping and optical safety technology.
In May 2016, Uber revealed its in-house autonomous prototypes for the first time, and the company acquired self-driving truck startup Otto later in the year. The acquisition embroiled Uber in legal controversy, with Waymo alleging that empolyees stole confidential files relating to its proprietary LiDAR sensors.
That lawsuit settled, as Uber agreed to give Alphabet $245M in equity. The company has also faced waves of negative press on sexual harassment and poor culture, in addition to deceiving authorities and ignoring autonomous testing regulations. The company has suffered from an exodus of both engineering and non-engineering talent. And the company has had numerous troubles with its self-driving cars and safety.
Just hours after Uber began self-driving trials in San Francisco, reports surfaced of a close call with a human-driven car. Subsequent reports alleged that Uber vehicles were self-driving into bike lanes throughout San Francisco without warning. Finally, in March 2018, a self-driving Uber vehicle was involved in a fatal crash in Arizona, striking and killing 49-year-old Elaine Herzberg.
In the aftermath of the crash and the ensuing investigation, Uber suspended all of its self-driving car trials and pulled all its atonomous vehicles off the road. Around the same time, Uber announced the end of its self-driving truck program, Otto. However, in August 2018, Uber announced a $500M investment from Toyota and a plan to jointly work on autonomous vehicle development.
Read more: New York Times, Wall Street Journal
---
Valeo shows off autonomous driving tech at CES 2018
Top initiatives:
Partnered with Mobileye in 2015 to work on an affordable self-driving car
Unveiled technology at CES 2018 for identifying and analyzing individual passengers within a car
Closer look:
Like many other suppliers, Valeo has been working on its own advanced driver-assistance systems and self-driving systems, with the company's innovation chief tapping autonomous driving as Valeo's main growth driver by 2020.
The auto supplier showed off its eCruise4U automated concept at CES 2017, which was equipped with a connected camera, laser sensors, and a reconfigurable cockpit.
Valeo's quarterly sales rose 22% in the first quarter of 2017, partly driven by the company's push in ADAS technology alongside partner Mobileye. The two have an agreement dating back to 2015 to build an affordable robocar, combining Mobileye's camera vision expertise with Valeo's lidar units.
At CES 2018, Valeo demonstrated its system that identifies individual passengers within a car, and can adjust the car's interior according to the passenger's preferences.
Valeo's team of 1,100 is based in Tuam, Ireland, and recently teamed up with Irish software company Lero to create new, more durable autonomous vehicle sensor technology.
Lero tests its sensors at the National University of Ireland at Galway, where it can rain as many as 225 days a year. The group hopes to develop smarter autonomous car technology that more road-conditioned and weather-resistant.
Read more: Valeo
---
Volkswagen pushes autonomous vehicle concepts as it tries to move past emissions scandal
Top initiatives:
Board began investing in autonomous driving initiative in 2016
Unveiled self-driving shuttle concept car called the "Sedric" in 2017
Closer look:
Volkswagen revealed its V-Charge project in 2015. The plan is for a Volkswagen e-Golf equipped with sensors and 3D maps to find open parking spaces in a garage and park without human input. The company suggests that there will be a prototype for demonstration available within four years.
VW Group CEO Matthias Muller announced in March 2016 that the board had signed off on a huge autonomous driving initiative, claiming that the goal was to "[bring] these technologies to market faster than the competition." The Group's head of digitalization said that self-driving cars will be "commonplace" by 2025.
The auto giant unveiled its new Moia brand in late 2016, joining other automakers in creating a unit dedicated to new mobility services like fleet-based shuttles and autonomous, on-demand transportation. Shortly thereafter, the company unveiled its "Sedric" concept, a fully autonomous shuttle-like vehicle designed for ride-hailing applications.
The Vizzion — the fourth in Volkswagen's line of autonomous car concepts — was unveiled at the 2018 Geneva Motor Show. With no steering wheel or pedals, the vehicle represents Volkswagen's vision of a fully self-driving vehicle that requires no human input to drive whatsoever.
Read more: The Verge
---
Waymo (Alphabet) readying FCA vehicles for public trial in Arizona
Top initiatives:
Began partnering with Fiat Chrysler in 2016, which remains its main collaboration in self-driving space
Achieved 4,000,000 self-driven miles by Waymo autonomous vehicles in November 2017
Purchased 62,000 new Chrysler minivans to increase size of Waymo self-driving fleet 100x
Closer look:
The Google Self-Driving Car Project is one of the most iconic and tenured autonomous vehicle programs. Google hired ex-Hyundai and TrueCar exec John Krafcik to lead the program in September 2015. It later brought a legal lead on board, indicating an increased focus on commercialization under the new Alphabet structure.
The project formally became Waymo in December 2016. It expanded its testing beyond Mountain View and Austin to Kirkland, Washington and Phoenix, Arizona.
Google also found its first automotive partner in Fiat Chrysler Automobiles (FCA), which remains its only disclosed OEM partner.
Waymo publicly revealed its custom-designed, self-driving hardware in February 2017, planning to sell an integrated hardware and software package. It opened signups for the first public tests of its customized Chrysler Pacifica minivans a couple months later, quickly followed by its Lyft partnership.
Waymo's fleet officially hit 4,000,000 self-driven miles on public roads in the United States last November. The company reported the vehicles ran 2.5B additional miles in simulation, along with more than 25,000 "problematic scenarios" and 20,000 different individual test track tests.
In Q2'18, Waymo announced the purchase of 62,000 new Chrysler Pacifica minivans, increasing the size of its self-driving fleet by about 100x. In August 2018, the company launched a program to provide residents of the Phoenix area with rides to bus stops and train stations using the autonomous fleet.
The company settled its high-profile lawsuit against Otto (and its parent company Uber) over the alleged misappropriation of Waymo's proprietary lidar designs for $245M earlier this year.
Read more: Wired
---
Yutong has successfully tested driverless buses
Chinese bus manufacturer Yutong has been researching driverless buses since 2012. The company claims to have successfully navigated a bus on an inter-city road in central China's Henan Province. The bus can switch between manual and automatic mode.
Greyhound Australia started a six-month trial of Yutong's T12 coach in June 2018.
---
ZF, Nvidia, Baidu partnering to build an autonomous car for china
Top initiatives:
Invested in portfolio of self-driving tech companies, including Hella
Partnered with Nvidia on integrating self-driving platform chipset into production vehicles
Closer look:
ZF Friedrichshafen AG, commonly abbreviated to ZF, is a major German auto parts manufacturer. It entered the autonomous vehicle space in 2015 with its $12.4B acquisition of TRW, a Michigan-based automated systems supplier based.
Over the next few years, ZF began gradually acquiring and investing in its own portfolio of companies working on radar, camera, and LiDAR technology, including Hella, Astyz Communication & Sensors GmbH, Ibeo Automotive Systems GmbH, and double-Slash Net-Business GmbH.
At CES 2017, ZF's CEO Stefan Sommer announced that the company had teamed up with Nvidia to bring the chipmaker's Drive PX 2 AI Computing platform into production on automobiles. The system is expected to begin appearing in production vehicles in 2020.
At CES 2018, Nvidia's founder Jensen Huang announced that ZF systems technology would be used to produce a fully production-ready autonomous vehicle platform for China. The partnership combines ZF's ProAI car computer with Baidu's Apollo autonomous platform and Nvidia's new DRIVE Xavier™ technology.
Read more: Automotive News, Nvidia, TechCrunch