Lidar has established itself as a critical tool for autonomous perception. We assess the current lidar landscape and the players driving it forward.
The promise of autonomous vehicles rests on perception — the ability to see ahead and adjust accordingly.
As vehicles aim to become more autonomous, advanced levels of perception are required.
Lidar (light detection and ranging) sensors offer a level of depth and dimension beyond other sensors used in the automotive space, such as radar and cameras.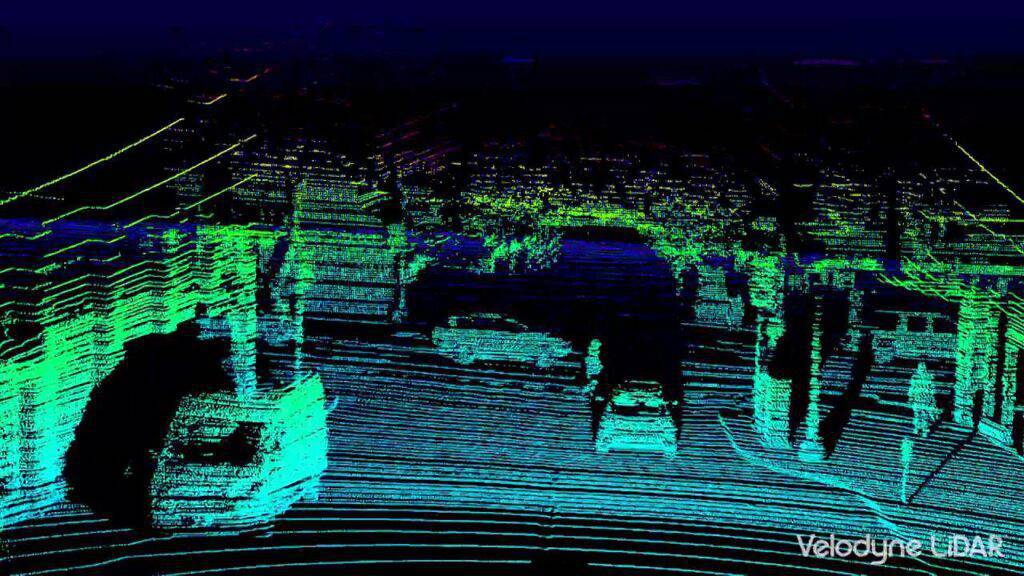 Lidar startup Velodyne's technology creates a 3D rendering of the car's surroundings, facilitating object detection (Source: Velodyne)
Lidar technology has drawn attention from investors and the media over the past few years, as the technology has been closely linked to the frenzy around autonomous driving technology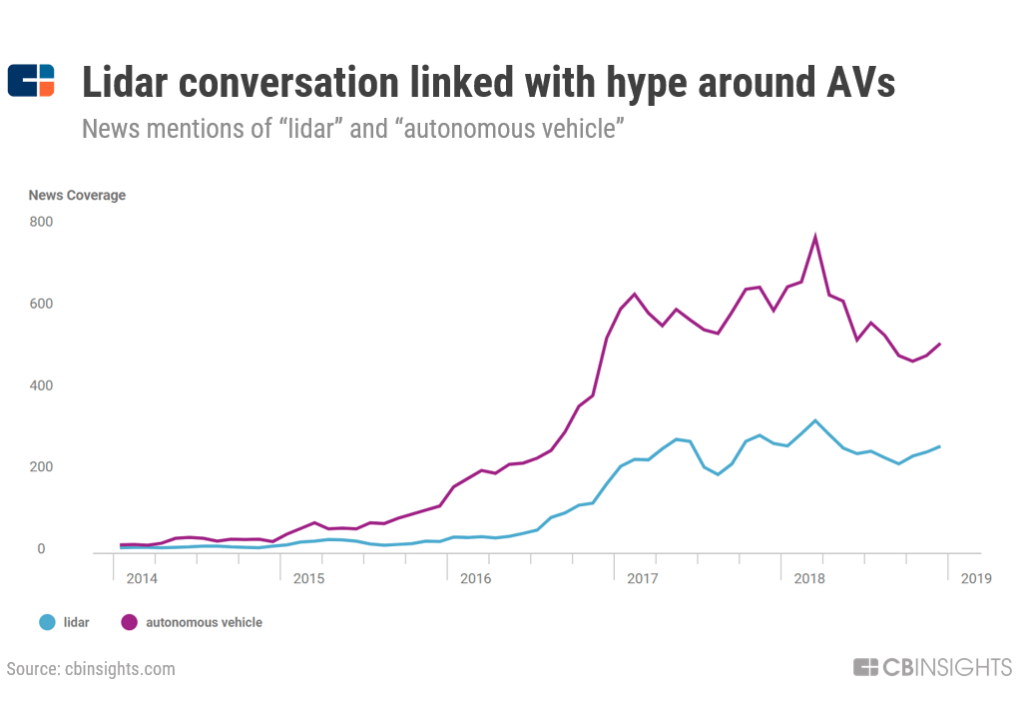 That said, there's also growing skepticism around lidar, as the technology is difficult to build in a way that's affordable and reliable enough for mass-market production.
In response, a number of startups have emerged to tackle the main roadblocks associated with lidar technology. Within the past few years, the ecosystem has grown more competitive as costly legacy technologies are eclipsed by novel approaches that are potentially cheaper and more efficient.
In this brief, we look at the current state of the lidar market and assess what's next for the technology based on investment activity, breakthroughs in IP, and corporate involvement.
TABLE OF CONTENTS
What is lidar?
Lidar sensors send out pulses of laser light at a rapid rate and detect what is reflected back, enabling the distance of surrounding objects to be measured and the creation of a 3D rendering of the car's environment.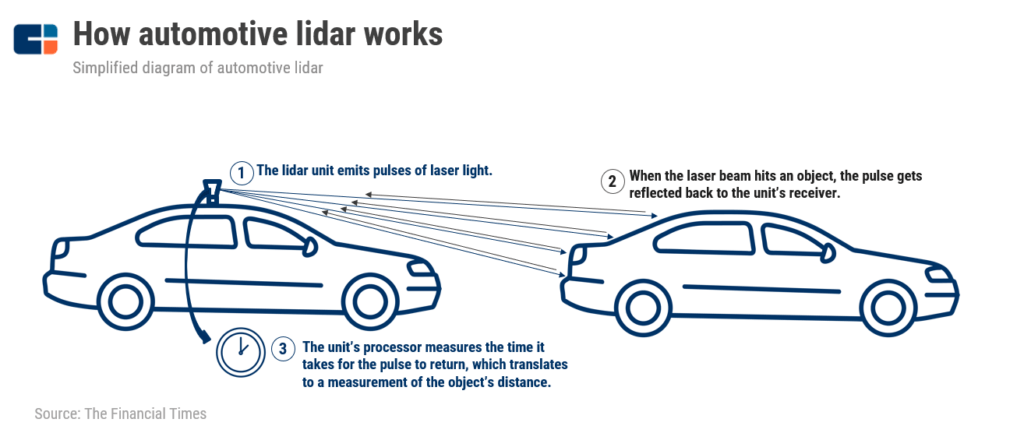 Lidar's level of accuracy is unparalleled relative to other automotive sensors, namely radar and cameras.
Radar, which relies on radio waves to detect an object's distance and velocity, struggles with mapping out fine details at large distances — a constraint that lidar can overcome. Some lidar systems in development are capable of detecting objects from over 200 meters.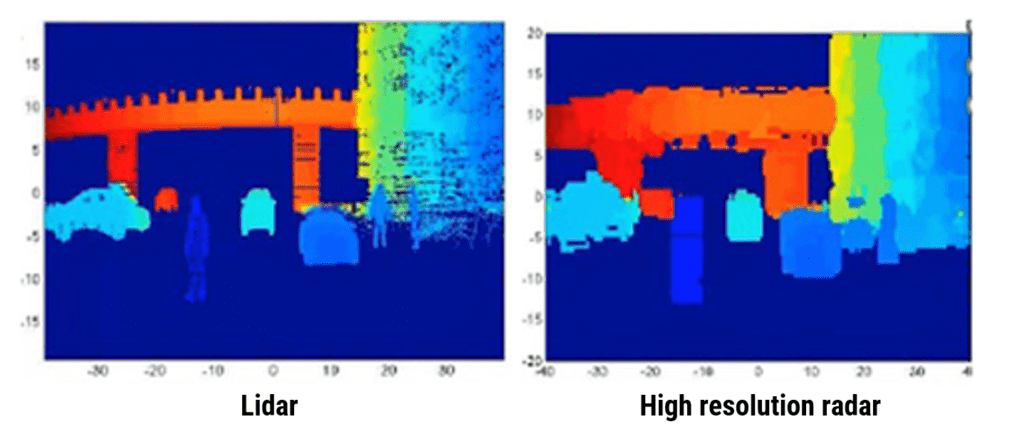 Further, because lidar can detect depth, it's capable of rendering a 3D visual of the car's surroundings, unlike cameras that are limited to color and text detection.