Automakers and consumer electronics companies are investing heavily to reduce their dependence on rare earth elements and other scarce materials.
Startups and tech companies are working to reduce dependence on widely used, scarce materials that enable everything from iPhones to Teslas to Amazon Echos.
With the proliferation of electronic devices and a growing demand for electric vehicles, companies are looking to access new materials and improve production methods for existing materials.
Electronic devices and electric cars rely on scarce materials — difficult to process rare earth elements (REEs) and metals like cobalt. Many of these materials are sourced from politically unstable regions or are nearly entirely produced in China.
For example, Apple's iPhone 7 features the "Taptic Engine" to provide haptic feedback — the crisp vibrations and clicks that make the device feel receptive and natural.
The feature is not without cost. The Taptic Engine relies on tungsten, which is considered a conflict mineral (a resource mined from war-struck regions). It is heavily mined in Rwanda and the Democratic Republic of the Congo (DRC), though China is the largest producer.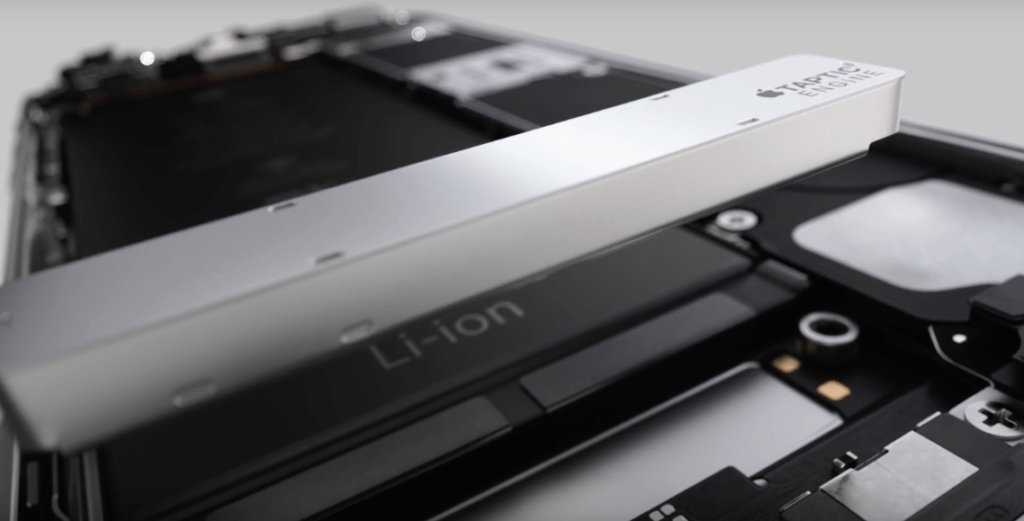 Taptic Engine in the iPhone 7
Lacking suitable replacements for the material, Apple has invested heavily to verify supply chains and recycle tungsten and other scarce materials sourced from unstable regions. The company went a step further in 2017, committing to phase out reliance on mined materials entirely, though it has not released a timeline. 
Apple's research towards this currently far-fetched objective, and other projects like it, will likely spill over to other materials-dependent technologies like electric vehicles.
In this post, we look at how materials innovation is changing the automotive and consumer electronics industries, and how it will impact everything from display screens to batteries to electric vehicle motors.
This is the first post in our Expert Intelligence series on how spiking demand for components and advanced materials are constraining electronics and hardware supply chains and driving tech innovation. You can read the second post about supply chain issues across tech, chip, and electronics here.