With the acquisition, Automation Anywhere will equip its platform with process discovery capabilities. Here are the top-line bullets you need to know.
Automation Anywhere, a robotic process automation company, has acquired FortressIQ, a developer of automatic process discovery and mining technologies, for an undisclosed amount.
WHO ARE THE PARTIES TO THE DEAL?
FortressIQ: San Francisco-based FortressIQ leverages AI and computer vision to enable process discovery in the automation space. In 2020, the company unveiled its Pinnacle Partner Program to help its management consulting, system integration (SI), and business process outsourcing (BPO) partners address client needs. Currently, the startup has 61 employees.
Automation Anywhere: California-based Automation Anywhere offers RPA solutions to help automate end-to-end business processes. The company offers over 1,200 RPA bots and has overseen more than 2.8M deployments to date. Tata Sky, Symantec, Lilly, Juniper, Dell, and Sprint are included among its client base. Automation Anywhere operates across more than 90 countries, including the US, the UK, India, Australia, the UAE, Korea, Japan, and China.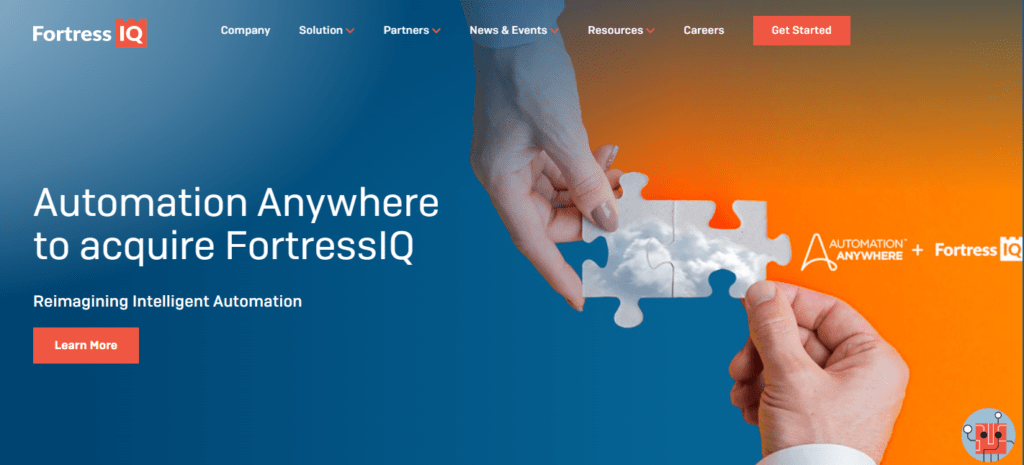 Source: FortressIQ
WHY DOES THE MARKET MATTER?
The global robotic process automation (RPA) market is expected to reach a value of $13.7B by 2028, growing at a CAGR of 32.8%, according to Grand View Research.
The Covid-19-induced digital shift has compelled organizations to accelerate digital transformation initiatives and the automation of traditionally manual processes, which has contributed to market growth.