This news comes on the heels of its Series C round. The company plans to use the funds to expand its platform to banks and specialty finance companies. Here are the top-line bullets you need to know.
AutoFi, an automotive digital retailing solution provider, has raised $85M in a Series C. The round drew participation from Silicon Valley Bank, Banco Santander, and Crosslink Capital.
HOW'S THE COMPANY PERFORMING?
California-based AutoFi makes it easier for consumers to purchase and finance a vehicle by automating the application and approval process.
In 2021, the platform processed over 1M auto financing requests, supporting $3B+ in retail sales.
AutoFi has experienced 100% revenue growth every year over the past 4 years.
The company works with 40 automotive lenders in North America, including Chase, Ally, Santander, and Well Fargo, among others.
In 2021, AutoFi more than doubled its team size to 220 employees.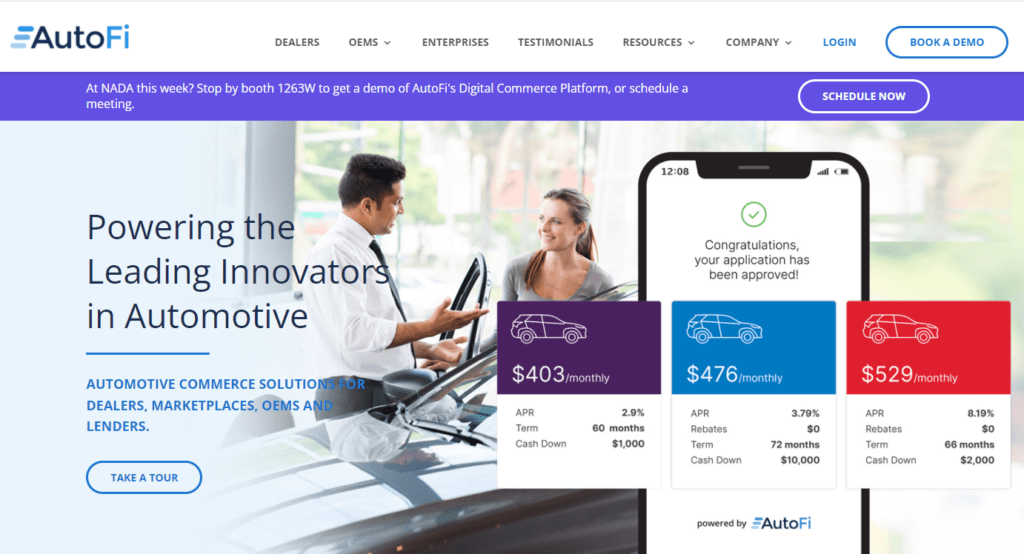 Source: AutoFi
WHY DOES THE MARKET MATTER?
The global automotive e-commerce market is expected to reach a value of $202.9B by 2028, growing at a CAGR of 21.8%, according to Fortune Business Insights.
Broader e-commerce growth and digitization as well as the rising volume of automotive sales have contributed to market growth.
Demand for online vehicle financing capabilities has increased among US auto dealers amid the pandemic.