A new generation of authentication solutions are emerging to help mitigate problems around the production of fake luxury goods, counterfeit drugs, contaminated food, and more.
There is already close to $500B worth of fake goods imported globally each year, according to the Organisation for Economic Co-operation and Development (OECD). And the rise of e-commerce makes it even easier to sell counterfeit goods such as luxury bags and expensive sneakers.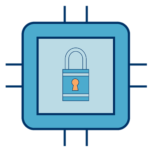 But the fight against fraud and counterfeit goods isn't limited to consumer clothing and apparel brands.
The contaminated milk and infant formula scandal that shook China in 2008 raised concerns about food safety, while counterfeit drugs is a massive issue in developing countries.
As fraud gets more sophisticated, companies are working to improve authentication technology to better spot fakes.
Over the past years, a number of startups have developed solutions to make it easier, cheaper, and faster to accurately authenticate goods. This includes opening detection for wine & spirits bottles, artificial DNA to be incorporated into industrial goods, as well as image recognition for luxury bags.