The Series E funding helps bring Augury to a $1B valuation. Here are the top-line bullets you need to know.
Augury, a machine health and predictive maintenance solutions provider, has raised $180M in a Series E. The round drew participation from Insight Partners, Eclipse Ventures, Baker Hughes, and Qualcomm Ventures, among others.
HOW'S THE COMPANY PERFORMING?
New York-based Augury uses IoT and AI technologies to predict and prevent machine failure and improve machine performance as well.
The company's revenue has grown 150% in 2021 so far, and it also reached 100M machine recordings this year.
Augury caters to several industrial and commercial customers, across food processing, paper products, bottling, forest products, chemicals, and pharmaceuticals. Its clients include PepsiCo, Colgate-Palmolive, Hershey's, Osem, and Roseburg.
The company claims to have doubled its team size to more than 250 people.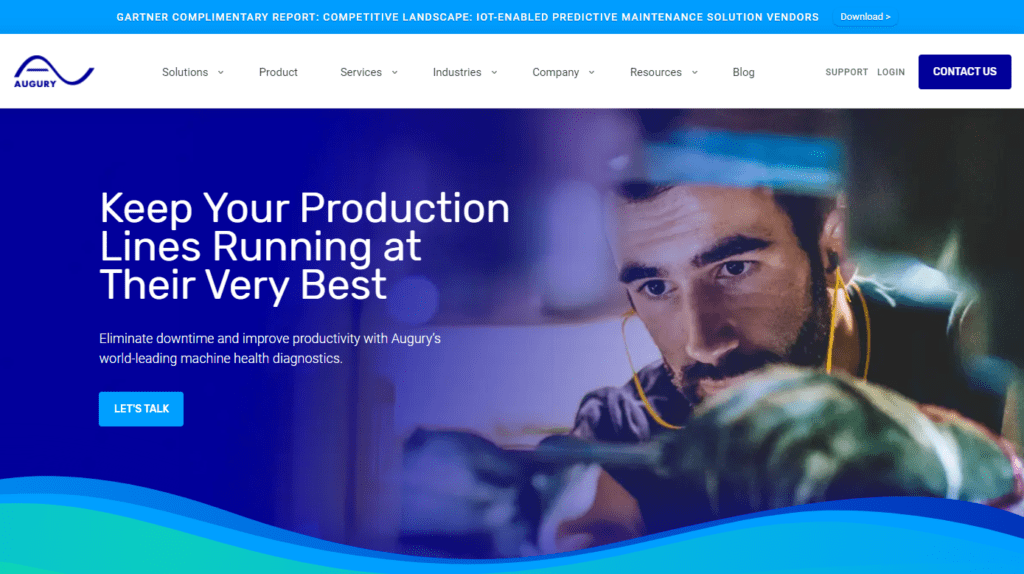 Source: Augury
WHY DOES THE MARKET MATTER?
The global predictive maintenance market is projected to grow at a CAGR of 25.2% and reach a value of $12.3B by 2025, according to Markets and Markets.
The demand for solutions to address machine maintenance costs and downtime has risen amid pandemic-induced supply chain disruption.