Atomic's total funding now stands at $35.5M. Here are the top-line bullets you need to know.
Atomic, a payroll API provider, has raised $22M in a Series A. This round drew participation from Core Innovation Capital, Greylock Capital Management, and Portag3 Ventures.
How's the company performing?
Utah-based Atomic's payroll APIs connect payroll accounts to third-party apps in order to streamline direct deposit switching and employment/income verification for users.
The company offers both on-demand and subscription services.
Atomic's customer base includes over 40 fintech and technology firms, such as Coinbase, Propel, Lendtable, Klover, Unifimoney, and Bottomline.
The company states that it aims to reach 120M Americans (75% of the overall population) by the end of 2021.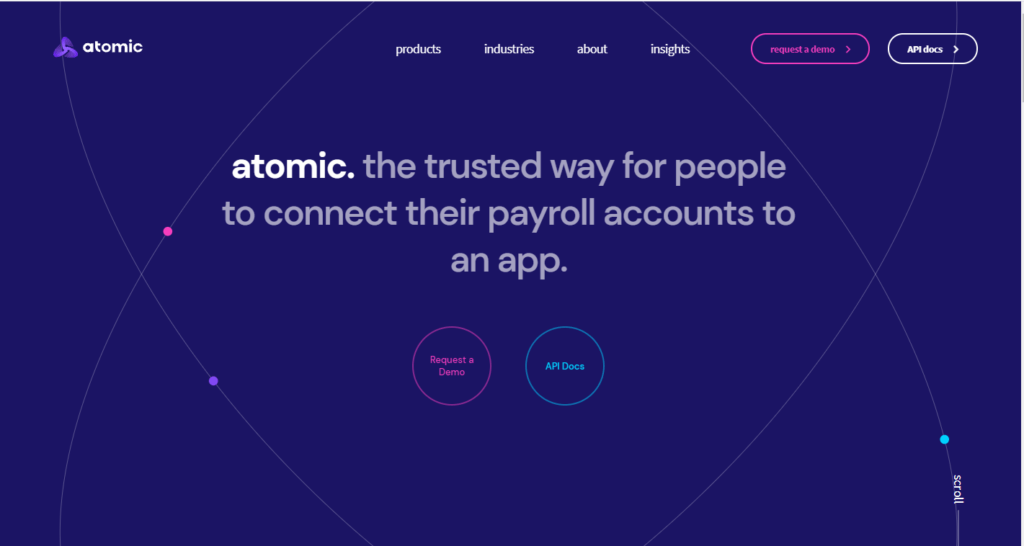 Source: Atomic
Why does the market matter?
The global HR payroll software market is projected to grow at a CAGR of 4.9% and reach a value of $5.89B by 2025, according to Apex Market Research.
The on-demand economy, the increasing popularity of flexible payment methods, and the rise of distributed workforces amid Covid-19 have contributed to market growth.