A single asteroid could contain as much as $50B worth of platinum. Space mining could roil commodity markets back on earth and startups are taking the first steps to making it happen.
The market value of precious metals on specific asteroids could fundamentally change supply and demand dynamics back on earth, according to various reports.
As a recent Goldman Sachs research note put it: "a single asteroid the size of a football field could contain $25B to $50B worth of platinum."
As companies like Elon Musk's SpaceX and Jeff Bezos-backed Blue Origin meet milestones and costs associated with commercial spaceflight continue to drop, asteroid mining could become a near-term opportunity for entrepreneurs and investors alike. Here are the reasons why it's likely closer than skeptics imagine.
Startups developing space technologies are ramping up quickly: As a subset of space tech, asteroid mining companies are continuing to see lots of media and investor interest, while space tech more broadly saw 13 deals total $157M for Q2'17. See below for more information on these companies.
Asteroid mining carries environmental benefits, as companies pledge to alleviate the depletion of earth's own natural resources by mining asteroids for precious metals and raw materials.
In a similar vein, near-earth asteroids could provide a home for a range of heavy industry processes and/or robot-enabled manufacturing; without gravity, machinery and operating costs could drop significantly compared to the same earth-based processes.
Water held within asteroids could also serve to re-supply long-distance space flights, with the asteroids serving as galactic "gas stations," hopefully with clean bathrooms.
Track the space tech companies in this brief and many more on our platform
Startups working on the new frontier have the potential to disrupt a number of verticals, ranging from precious metals to telecommunication. Look for Space Tech in the Collections tab.
Track Space Tech
Still, major hurdles remain. Notably – and on top of all the very complex technical details – questions around regulations and international law that have dogged state and commercial spaceflight since its inception remain problematic.
For one, the 1967 Outer Space Treaty, with 107 parties to the agreement, bars state actors from militarizing or claiming "celestial bodies," and requires states to supervise private players in following similar rules. It's anyone's guess as to whether this treaty extends to mining, or as to how such a treaty might be enforced. Luxembourg has emerged as an early leader in "extraterrestrial law," most recently passing legislation allowing for private ownership of resources mined in outer space that – purportedly – complies with the Outer Space Treaty.
Still, mining proponents point out that concerns over "real estate" might be overblown, as asteroids farther from earth are much larger than some might assume, with the largest identified asteroids many miles in diameter.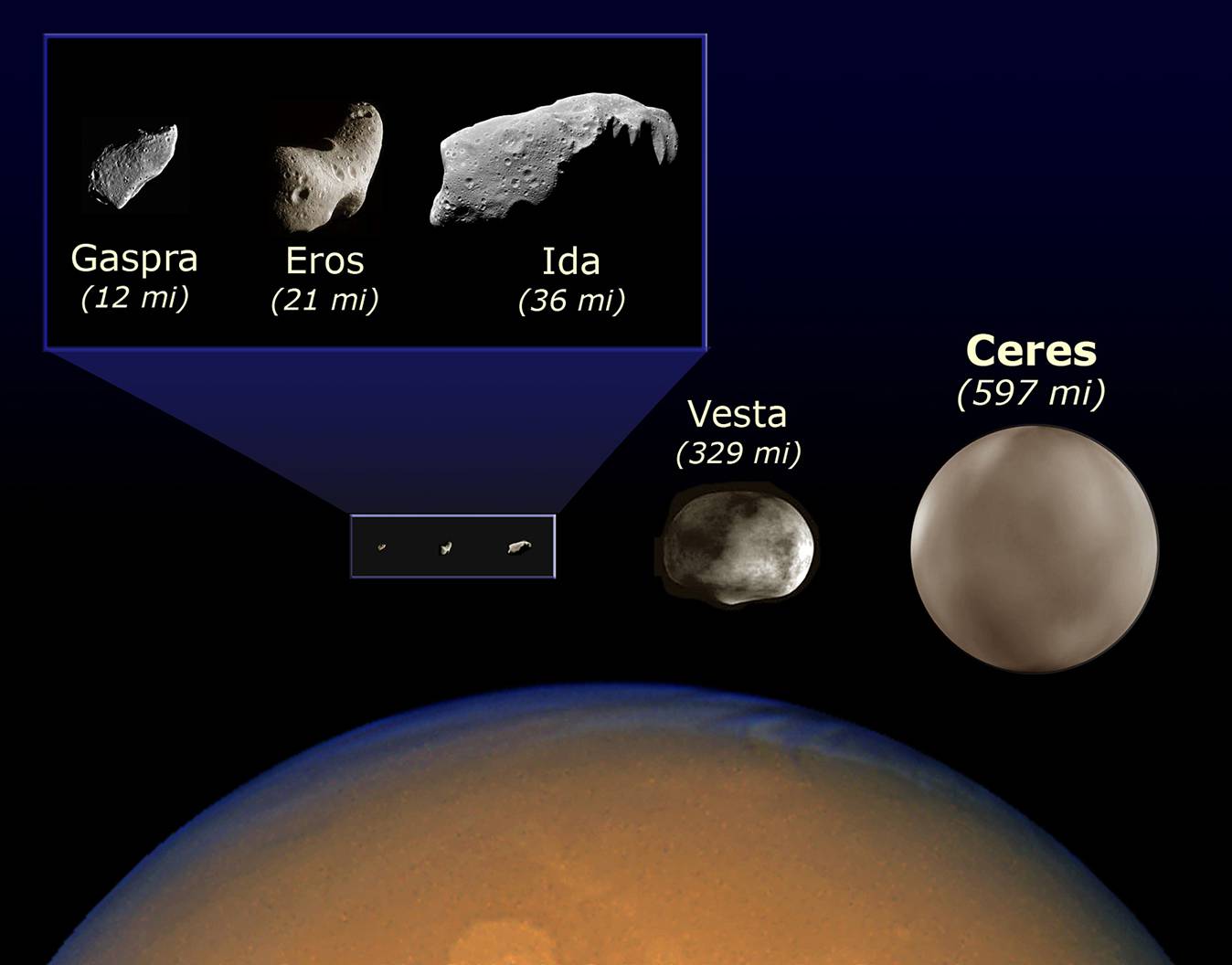 Startups spotlight
We dug into the CB Insights' database to take a closer look at a few companies working on R&D within this category. Specifically, three companies that are going all-in on asteroid mining are Planetary Resources, Deep Space Industries, and Moon Express.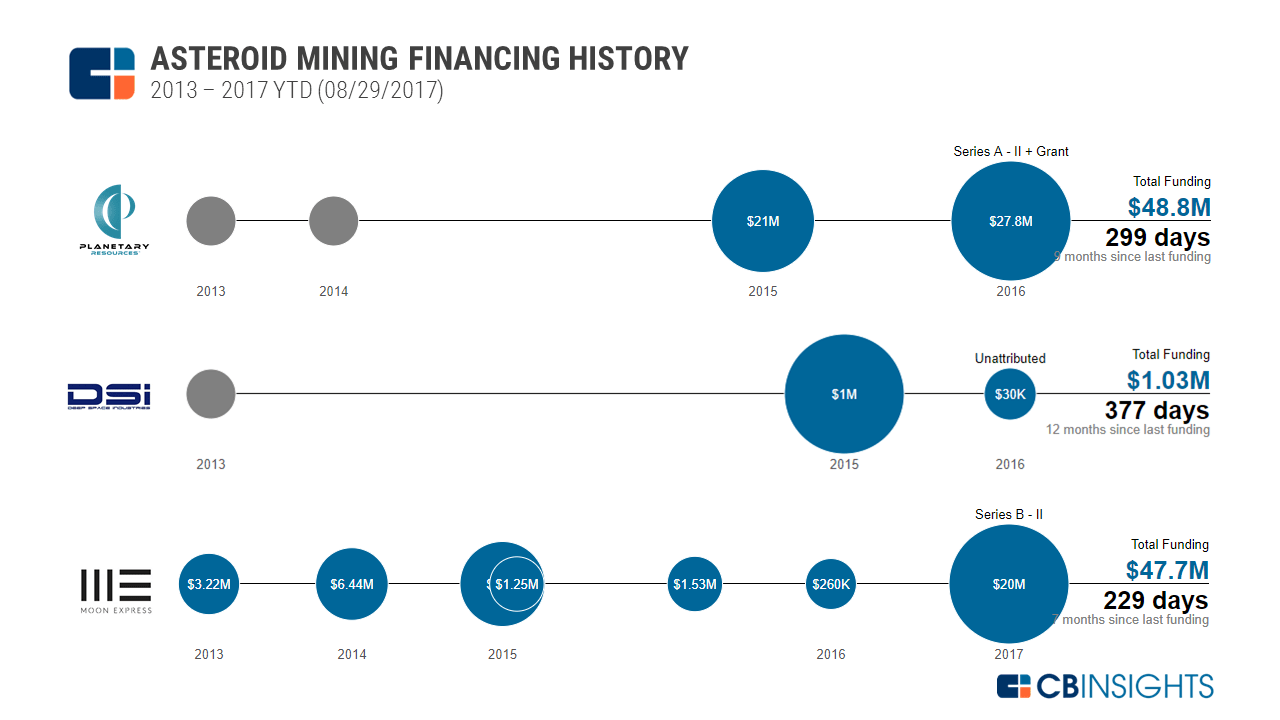 Investments and investor breakdown
Planetary Resources leads the pack, with a total of about $49M in disclosed funding. The company also sees the most diverse set of investors, with angels, corporates, governments, and traditional venture firms all investing.
Following close behind is Moon Express, which is vying for Google's Lunar X Prize – among other goals – and has raised nearly $48M in a mix of convertible debt, grants, and venture financing. The firm's recent Series B round saw a total of $25M invested, including from Autodesk, Collaborative Fund, and Founders Fund.
Lastly, Deep Space Industries has raised a bit more than $1M, with disclosed investments from Space Angels Network. The company plans to launch an asteroid probe, Prospector-1, shortly.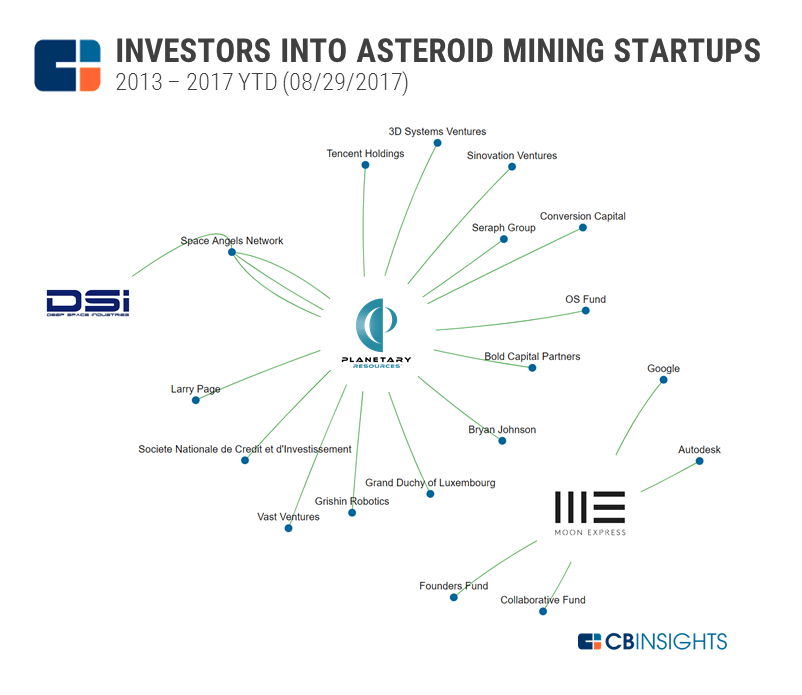 If you aren't already a client, sign up for a free trial to learn more about our platform.