Assent Compliance plans to use the funding to enhance its platform and drive European expansion. Here are the top-line bullets you need to know.
Assent Compliance, a compliance automation platform, has raised $350M in private equity funding from Vista Equity Partners.
HOW'S THE COMPANY PERFORMING?
Canada-based Assent Compliance helps companies manage and simplify both their supply chain and product compliance processes.
Focusing exclusively on the manufacturing vertical, the company's client base includes GE Appliances, Polaris, Stryker, and Escatec.
Assent Compliance's annual recurring revenue (ARR) is expected to rise above $100M this year.
The startup is currently supported by a team of 820 employees, up 35% year-over-year.
Assent Compliance has offices in Canada, the US, the UK, the Netherlands, and Malaysia.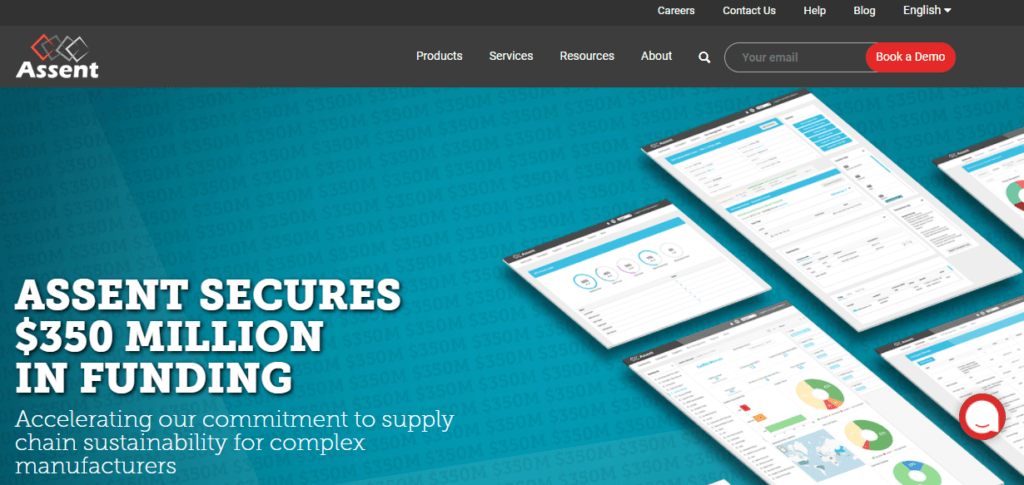 Source: Assent Compliance
WHY DOES THE MARKET MATTER?
The global supply chain management (SCM) market is expected to reach a value of $62.6B by 2031, growing at a CAGR of 11.4%, according to Future Market Insights.
Complex manufacturers are increasingly prioritizing operational efficiency and data-driven decision making, which is contributing to market growth.
The Covid-19 pandemic has disrupted supply chains across the world — solutions designed to help manufacturers manage operations amid disruption are likely to see a boom in demand.