Asia is home to some of the top-valued AI startups in the world, but there were no AI unicorn births in Q1'20.
Amid Covid-19, deals to Asia-based AI startups plunged for the second consecutive quarter after a record Q3'19. The grim outlook was reflected in the ranks of the unicorn club as well, with no Asia-based AI startups newly reaching a $1B+ valuation in Q1'20. 
GET the enterprise AI TRENDS report
Download the free report to learn about the biggest emerging trends in AI and strategies to watch for 2021.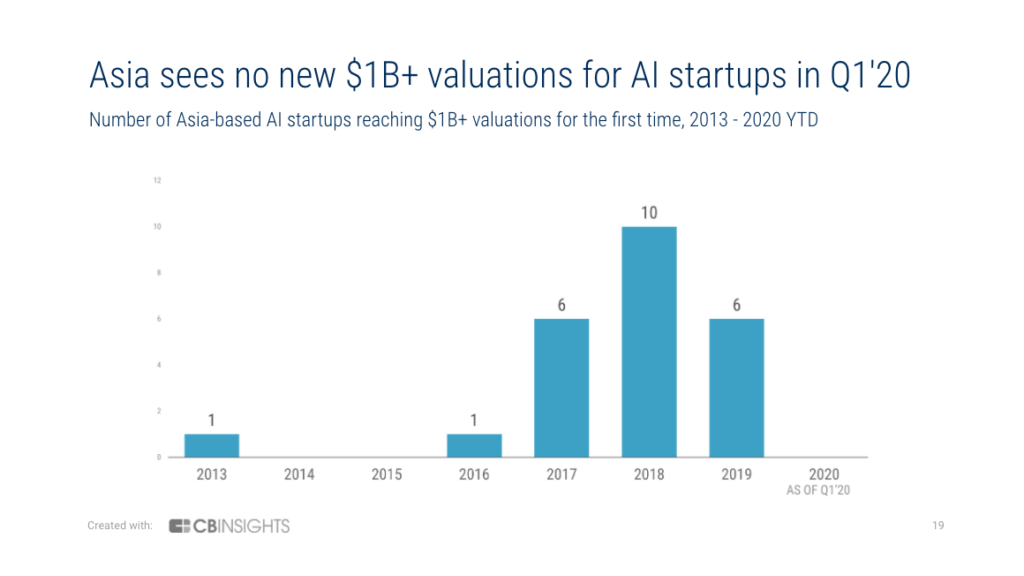 The majority — 15 out of 20 — of Asia-based AI unicorns are in China. TikTok-owner Bytedance remains the top-funded AI unicorn, with $4.4B raised and an enormous valuation of $75B. Rounding out the top 3 are facial recognition giants SenseTime and Megvii (known for its Face++ services), which notched $6B and $4B valuations respectively.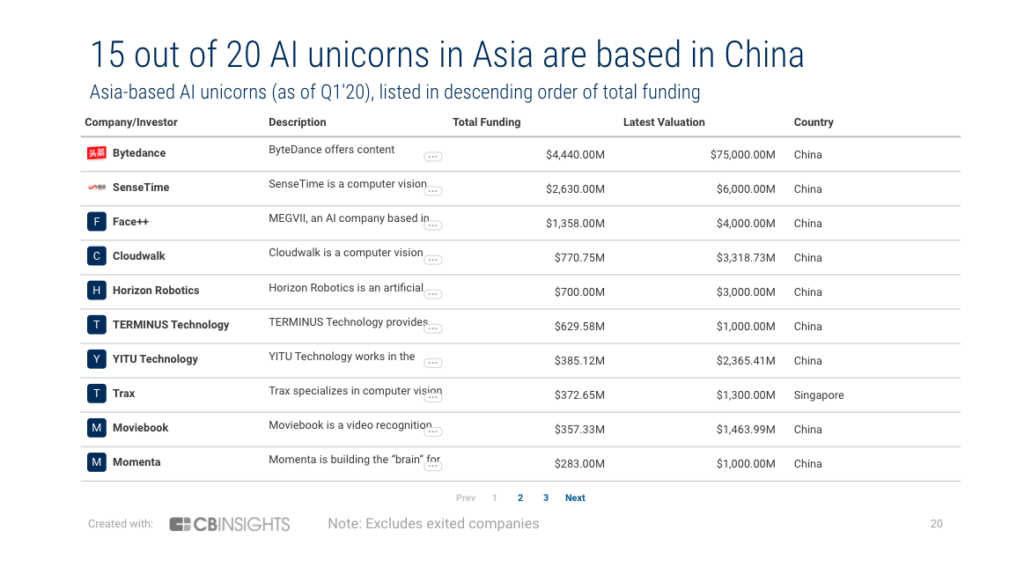 The only startup based outside of China to break into the top 10 most well-funded, Asia-based AI unicorns is Trax. The Singapore-based company, valued at $1.3B, focuses on computer vision solutions for retail.
For more funding trends, valuation data, and geographic spotlights, clients can check out CB Insights' interactive Story on AI In Asia: The Impact Of Covid-19 On Funding, Exits, Valuations, And R&D.
If you aren't already a client, sign up for a free trial to learn more about our platform.