Artificial intelligence is helping healthcare providers save money and improve efficiency in billing and insurance. From speech recognition for clinical documentation to machine learning for data extraction, here's how the tech is improving medical financing. 
Manual, repetitive tasks in billing and insurance processes can be exasperating and costly for providers. Artificial intelligence could help. 
In recent years, AI tech has gained popularity as a solution to combat care team burnout and cut operational costs — improvements made more necessary by the financial and mental stress caused by Covid-19. 
For example, natural language processing (NLP) can automatically translate physician notes into billable medical codes, while researchers are developing algorithms that use historical data to predict the likelihood that a claim will be denied. AI in medical insurance is gaining media attention as health teams continue to realize its potential to improve billing and insurance tasks.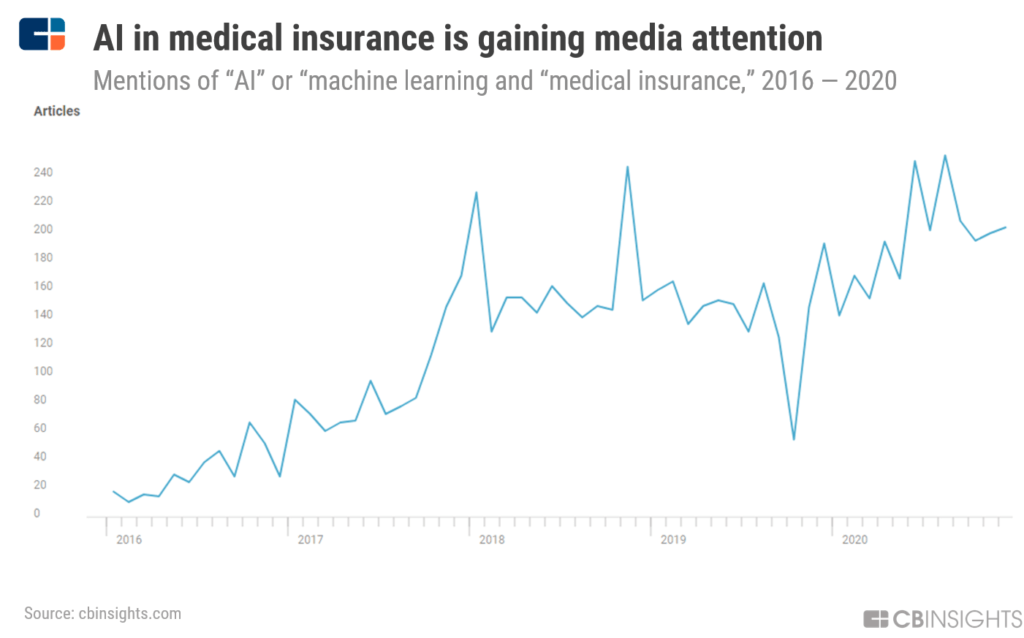 Below, we explore 3 ways AI is transforming the healthcare billing and insurance cycle: AI for prior authorization, NLP for automated medical coding, and AI-powered robotic process automation (RPA) for claims management. 
Key takeaways
Artificial intelligence can help optimize backend systems.

Administrative workflows, such as filing claims or medical coding, are one of the leading costs for healthcare systems and causes of burnout. AI can help automate and optimize these workstreams. 



Recent advancements in NLP are streamlining the billing and insurance cycle.

Significant progress in interpreting medical documentation has been made with language models from Google and OpenAI. Healthcare-focused open-source NLP tools have also been released for developers such as Amazon Comprehend Medical and Google's Healthcare Natural Language API.

AI solutions in administrative automation will largely depend on electronic health record (EHR) data.

Medical coding solutions use EHR notes to translate health services into billing codes, and AI-powered RPA platforms can extract data from EHRs to populate claims forms.
Why AI for medical billing and insurance? 
Medical billing and insurance represent huge revenue opportunities — and huge costs.
In 2019, provider billing and insurance costs surpassed $280B in the US annually, according to the Center for American Progress (CAP). A 2018 Duke University study found billing- and insurance-related costs can represent up to 25% of health care systems' revenue. 
The pressure on providers to cut costs is higher than ever as the ongoing Covid-19 pandemic has depressed revenues and brought on new costs. To help, AI solutions are emerging to reduce claim denials and improve workflows in the billing and insurance cycle.
For example, AI-powered RPA startups are working to completely automate manual, repetitive tasks in the end-to-end revenue cycle such as claims submission and denial. In medical coding, players such as Google-backed Nym use NLP to automate the labor-intensive process of translating EHR notes into billable code. 
These artificial intelligence systems also have the potential to combat the rise in provider burnout brought on by an increasing volume in administrative tasks such as claims, pre-auth, coding, and more. 
In fact, AI's potential to reduce tedious workflows in provider backend systems may be one of its largest impacts in healthcare.