Artificial intelligence is helping compress and analyze the massive amounts of data that the energy industry produces. Here are 5 ways that artificial intelligence is being applied across oil and gas extraction, renewable storage, and more.
The energy industry produces massive amounts of data. To turn this data into insights that can improve productivity and cut costs, major energy players — from oil and gas giants, to renewables companies — are turning to artificial intelligence.
Since 2012, news mentions of artificial intelligence and energy have consistently increased. We outline notable use cases of artificial intelligence across the energy industry and the companies and initiatives integrating AI into their energy projects.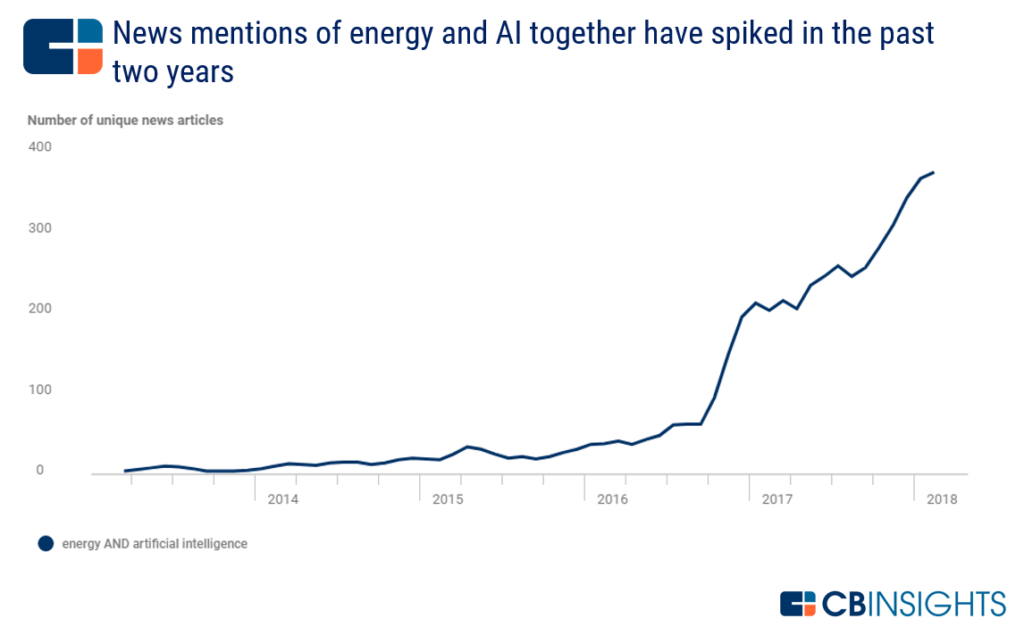 Storage
According to a recent report from Greentech Media, the American energy storage market officially hit a milestone in the fourth quarter of 2017, deploying over 1000 cumulative megawatt-hours of storage between 2013 and 2017. The report also predicted that this number would double this year. As storage capacity increases and new technologies emerge, artificial intelligence is helping make usage more efficient.
Stem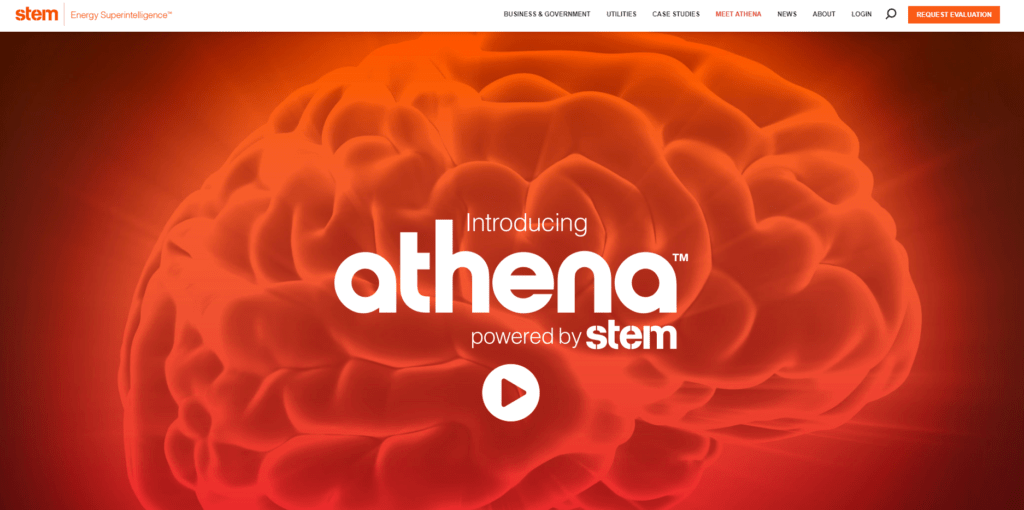 California-based Stem has developed Athena, which uses artificial intelligence to map out energy usage and allow customers to track fluctuations in energy rate to more efficiently use storage.
Stem has raised $374.5M from a diverse group of investors, including the U.S. Department of Energy, GE Ventures, and Singapore's sovereign wealth fund Temasek Holdings.
The autonomous grid
With grids now gathering energy from different sources, including wind, solar, and electricity, operating these systems has become more complex. Artificial intelligence's ability to analyze massive datasets can bring stability and efficiency to these new information sources.
The u.s. department of energy
In September 2017, the United States Department of Energy granted a research award to SLAC researchers at Stanford University to use artificial intelligence to improve grid stability. By programming it with past data on power fluctuations and weak spots on the grid, the new "autonomous grid" will more seamlessly be able to respond to major events on its own.
siemens
Smart grids can also better manage handling different types of energy sources at once.
Siemens has released a software package to operate grids autonomously known as active network management (ANM). ANM tracks how a grid interacts with different loads of energy and tweaks its adjustable parts to increase efficiency. While this was previously carried out with manual adjustments, ANM adjusts grids responsively when new energy producers become available, like a solar park, or when new energy consumers come online. It even opens up the possibility of charging electric vehicles via the grid.
UK's National Grid
In March 2017, Google-acquired AI company DeepMind and the UK's National Grid revealed plans to work with DeepMind to add artificial intelligence technology to the country's electricity system. The project will process massive amounts of information from weather forecasts to internet searches to develop predictive models for demand surges.
Grid Edge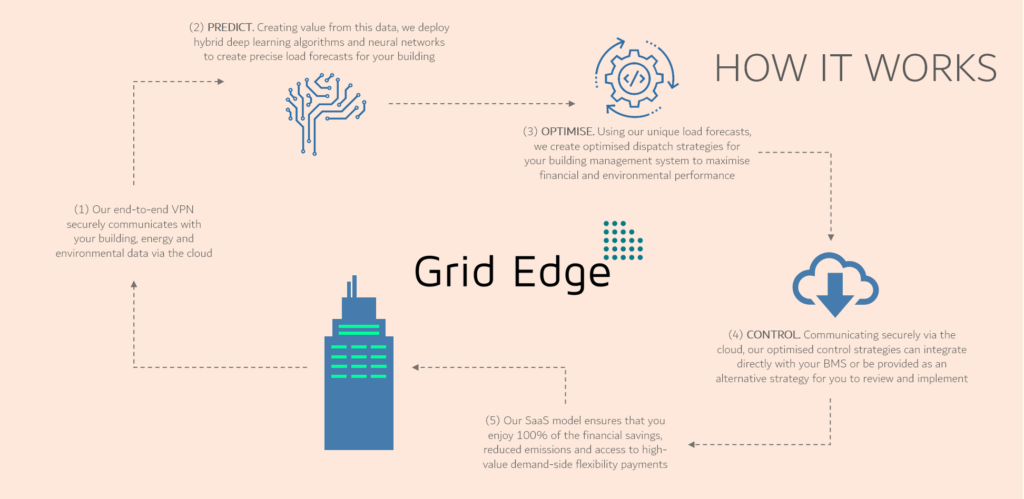 The UK's Grid Edge says it puts control back in the hands of consumers by using artificial intelligence to predict and optimize energy profiles. It operates a VPN that connects with and analyzes a customer's building and energy data. Using this information, Grid Edge communicates with the connected grid to plan out a dispatch strategy. This strategy is meant to save energy and avoid overloads.
Failure management
In November 2017, 32 people died at a coal-fired power plant in northern India after a boiler exploded due to blockages in a gas pipe. This is a common occurence in the energy industry — without constant checks on equipment and with less than stringent regulations in many parts of the world, equipment failures are common.
Using artificial intelligence to observe equipment and detect failures before they happen can save money, time, and lives. Many startups are attempting to provide this service to the energy industry.
sparkcognition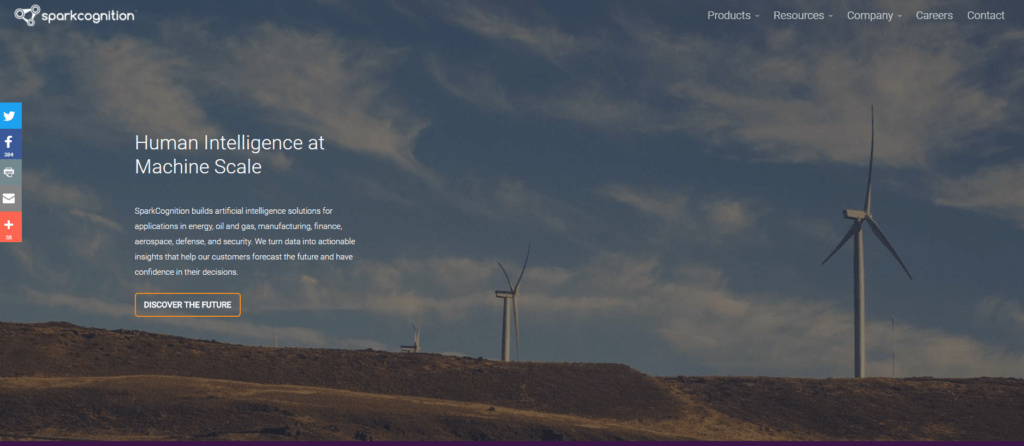 In December 2017, the Department of Energy granted SparkCognition an award to enhance coal-fired power plants with artificial intelligence. SparkCognition will use a combination of analytics, sensors, and operational data to predict when critical infrastructure could fail.
AES Corporation
In September 2017, energy giant AES Corporation announced its plans to move into artificial intelligence as a means to improve awareness, efficiency, and maintenance of the company's assets, including solar farms and grid systems.
Upstream exploration
BP VENTURES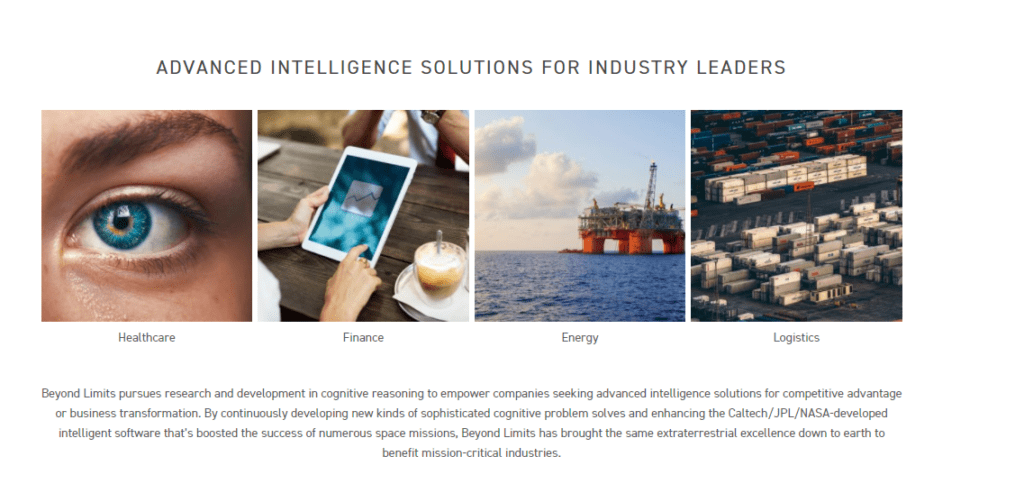 BP Ventures has invested in artificial intelligence company Beyond Limits. Beyond Limits was previously trialed in deep space exploration. At the time of its investment, BP stated that it planned to use Beyond Limits' technology for upstream exploration, which involves searching for oil reserves.
CHEVRON
Chevron is another oil giant using artificial intelligence to find new locations across California for new wells and old wells with additional potential.
Energy consumption
By monitoring the energy consumption behavior of individuals and businesses, artificial intelligence companies can offer solutions to optimize usage.
alphabet's NEST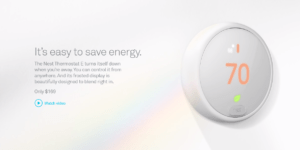 Smart thermostat Nest adapts to user behavior to reduce energy consumption. Once it's installed in a home, it begins learning the habits of its occupants and adjusts temperatures accordingly. According to Nest, its technology has saved customers between 10% and 12% on heating bills.
NNERGIX
Spain's Nnergix uses machine learning technology to forecast atmospheric conditions and weather, including the amount of hourly photovoltaic energy produced at power plants.
GOOGLE SUNROOF

Google released a tool to calculate the impact of solar energy on households across the United States. The project uses several factors to come up with the amount of money saved by solar energy, including weather data, utility electricity rates, 3D modeling and shade calculations.
If you aren't already a client, sign up for a free trial to learn more about our platform.