Though funding to Asia-based AI companies increased slightly in Q1'20, deals hit a 5-quarter low.
Asia-based AI startups saw deals decline in Q1'20 amid the Covid-19 pandemic.
GET the enterprise AI TRENDS report
Download the free report to learn about the biggest emerging trends in AI and strategies to watch for 2021.
Deals to Asia-based AI companies in Q1'20 fell 10% from Q4'19, hitting 171 and representing a 5-quarter low. Funding, however, increased by 5% QoQ to more than $1.1B, though still below recent highs.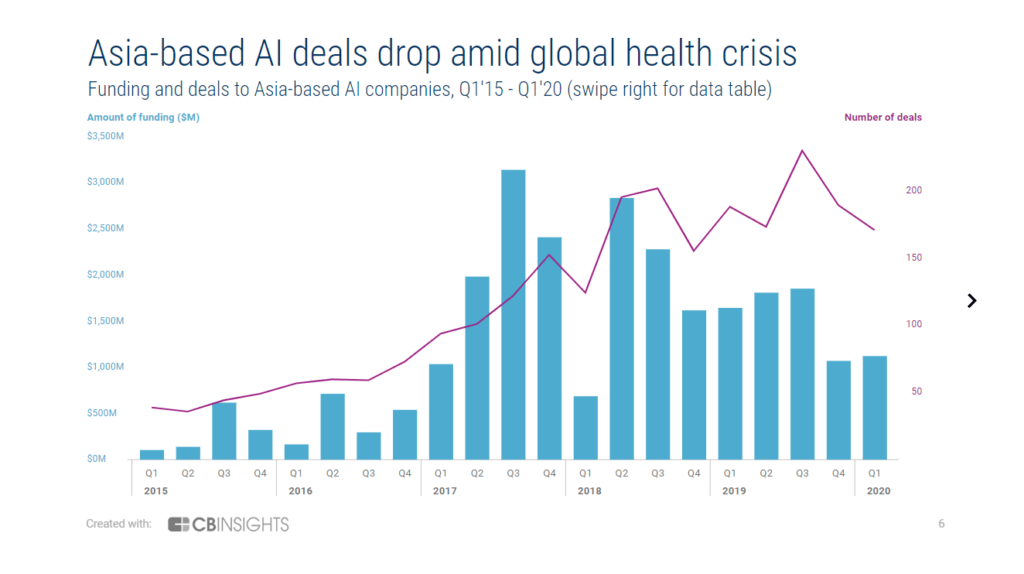 Most of these deals — 66% — went to early-stage AI companies, though early-stage deal share slipped from 77% in Q4'19. Mid-stage deal share saw a jump in Q1'20 compared to the prior quarter, up to 27% from 14%.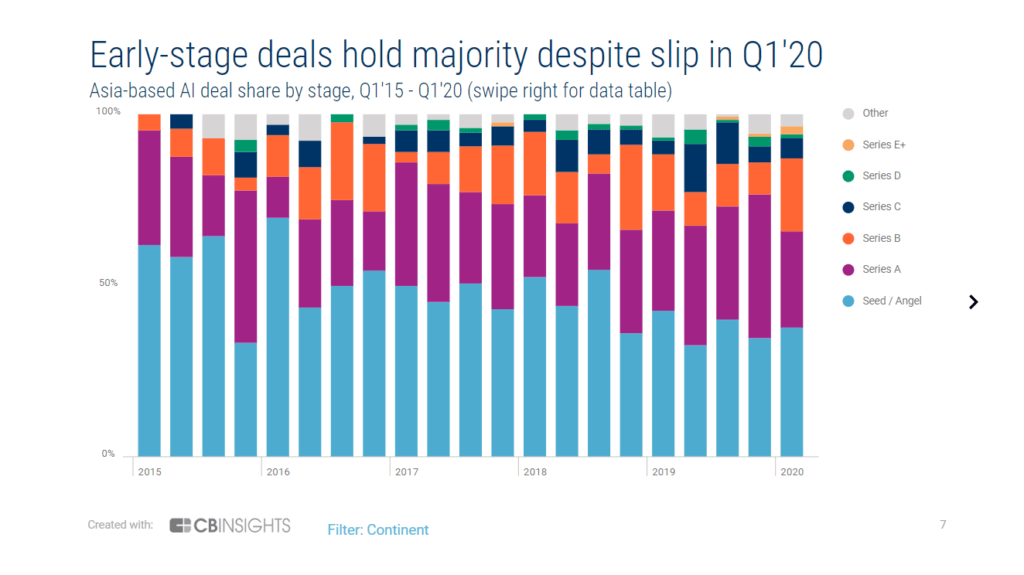 Some of the most well-funded AI startups based in Asia include social media app TikTok's owner Bytedance, with over $3.1B in funding, and AI startup SenseTime, with over $2.6B in funding.
For more data and insights, clients can check out CB Insights' Story on AI In Asia: The Impact Of Covid-19 On Funding, Exits, Valuations, And R&D.
If you aren't already a client, sign up for a free trial to learn more about our platform.