With the acquisition, Aptiv plans to enhance its automotive software and expand into new industries. Here are the top-line bullets you need to know.
Aptiv, a global technology and mobility company, has acquired Wind River, a provider of device software optimization (DSO) solutions, for $4.3B. The transaction is expected to close mid-year 2022.
WHO ARE THE PARTIES TO THE DEAL?
Wind River: California-based Wind River helps developers create, run, and manage device software more efficiently and effectively. The company's software solutions are used on over 2B edge devices by over 1.7K clients across the aerospace and defense, automotive, industrial, medical, and telecommunications industries. Wind River generated $400M in revenue in 2021. The startup is supported by a team of around 1.3K employees.
Aptiv: Ireland-based Aptiv manufactures vehicle components and provides technology solutions to automotive original equipment manufacturers (OEMs). The company counts 23 of the top 25 automotive OEMs as clients — some of its customers include Ford, General Motors, Tesla, Volkswagen, and Toyota. The company expects to generate between $15.1B–15.5B in net sales in 2021. Aptiv is currently supported by a team of over 180K employees across 44 countries, up from 151K at the end of 2020.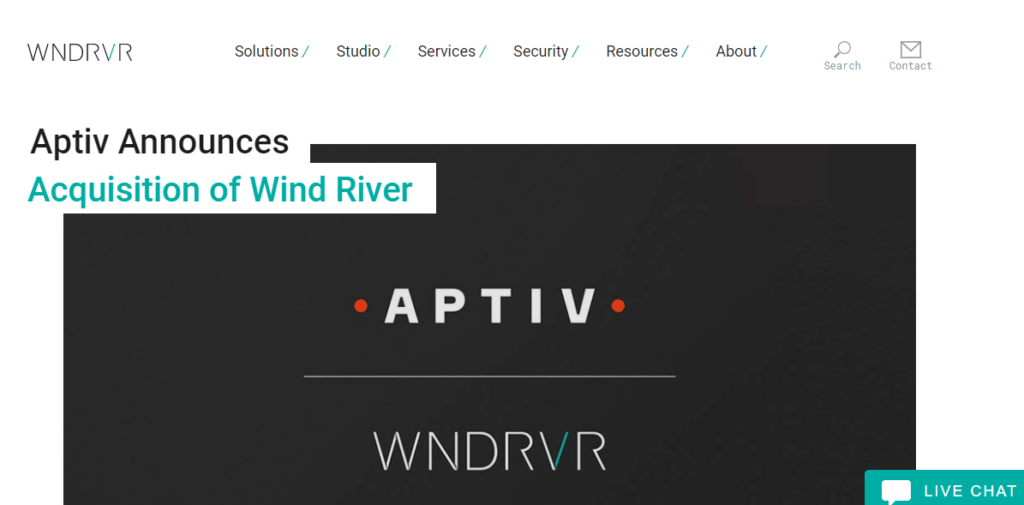 Source: Wind River
WHY DOES THE MARKET MATTER?
The global automotive software market is expected to reach a value of $94.1B by 2028, growing at a CAGR of 18.13%, according to Verified Market Research.
The rising demand for connected and electric vehicles, as well as advanced driver assistance systems, has contributed to market growth.