AppliedVR has raised $68.7M in funding to date. Here are the top-line bullets you need to know.
AppliedVR, a virtual reality-based therapeutics platform addressing chronic pain, has raised $36M in a Series B. This round drew participation from F-Prime Capital, Jazz Venture Partners, and SVB Capital, among others.
How's the company performing?
California-based AppliedVR offers virtual reality-based treatments that help patients manage chronic pain.
The company's flagship solution, EaseVRx, is designed to address treatment-resistant fibromyalgia and chronic intractable lower back pain. EaseVRx was recently designated as a virtual reality prescription therapy by the FDA.
Applied VR has catered to over 200 health institutions and more than 60K patients to date.
The company collaborates with organizations such as Cleveland Clinic, UCSF, Children's Hospital Los Angeles, and Boston's Children Hospital, among others.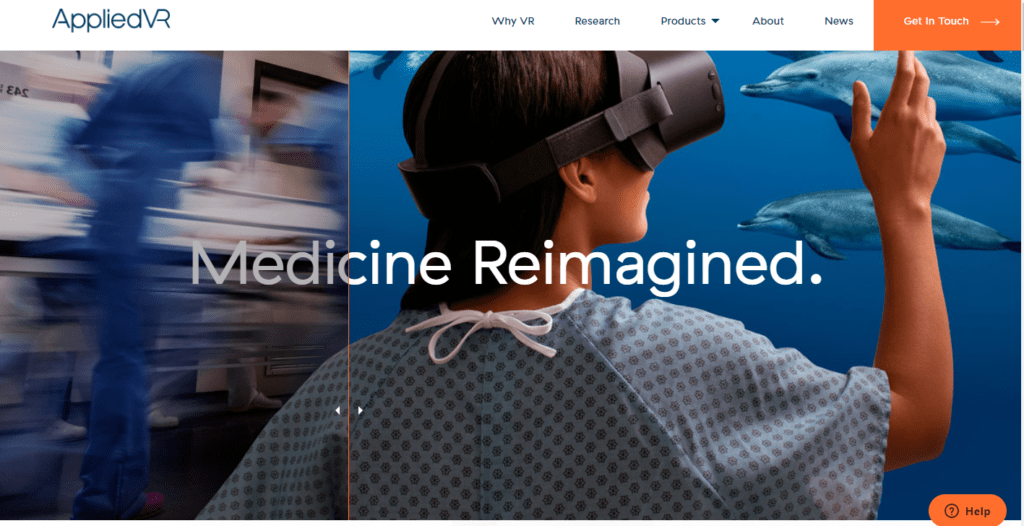 Source: AppliedVR
Why does the market matter?
The virtual reality in healthcare market is projected to grow at a CAGR of 39.98% and reach a value of $42.8B by 2028, according to Verified Market Research.
The need to elevate procedural accuracy and precision while lowering costs has contributed to market growth.
Demand for remote and contactless treatment options has increased amid the pandemic.