The deal marks another foray for Apple into the fintech space. Here are the top-line bullets you need to know.
Apple acquired Credit Kudos, an open banking technology startup, at a reported $150M valuation in March 2022.
WHO ARE THE PARTIES TO THE DEAL?
Credit Kudos: UK-based Credit Kudos uses customers' banking data to make better credit checks on loan applicants. The information is sourced from the UK's open banking framework. Founded in 2015, the company is headquartered in London.
Apple: Big tech giant Apple designs, manufactures, and markets software and hardware products, including the iPhone, iPad, and iPod. The company saw a record $378B in revenue in 2021. Apple has about 80K employees in the US.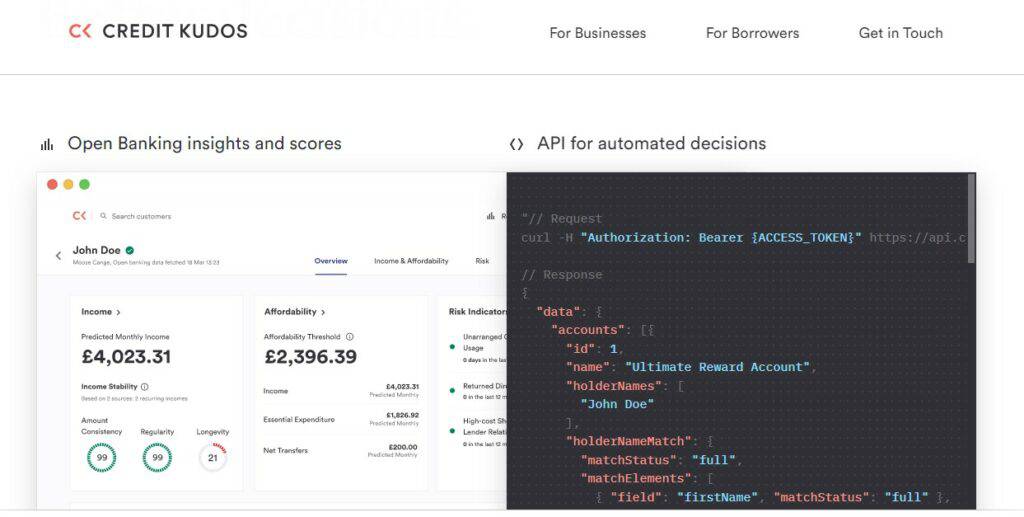 Source: Credit Kudos
WHY DOES THE MARKET MATTER?
Apple wants to enhance its capabilities in the open banking technology space where:
The global open banking market is expected to reach a value of $43.15B by 2026, growing at a CAGR of 24.4%, according to Allied Market Research.
An estimated 3.6B individuals — roughly 1 out of every 2 adults — will use digital banking services across mobile and desktop platforms by 2024, according to Juniper Research.
The increasing adoption of online banking applications, particularly amid the pandemic, has contributed to market growth.
Given that software developers are in short supply, businesses are turning to pre-built open banking tools for application development.