The company plans to use the funds to accelerate growth and improve its platform. Here are the top-line bullets you need to know.
Apollo.io, a sales intelligence and engagement platform provider, has raised $110M in a Series C. The round drew participation from NewView Capital, Nexus Venture Partners, Sequoia Capital, and Tribe Capital.
HOW'S THE COMPANY PERFORMING?
California-based Apollo.io enables sales teams to connect and engage with prospects.
Its sales tools are currently being used by over 160K companies worldwide.
The company's paying segment has grown by 60% since November 2021, increasing from 9K to 16K businesses.
Its annual recurring revenue grew by almost 3x last year.
Apollo.io has developed integrations with sales tools like Salesforce, LinkedIn, HubSpot, Marketo, and Sendgrid.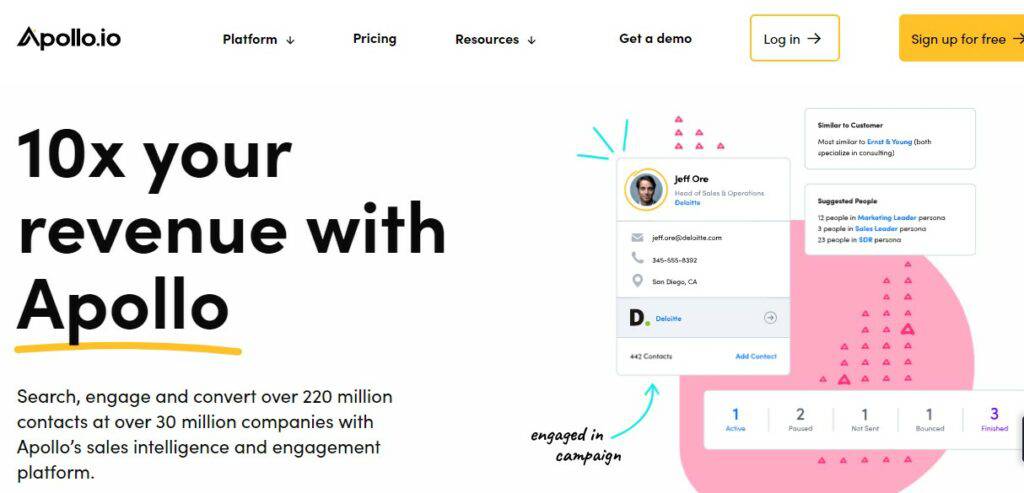 Source: Apollo.io
WHY DOES THE MARKET MATTER?
The global sales intelligence market is expected to grow at a CAGR of 12.3% and reach a value of $3.8B by 2025, according to KBV Research.
Software solutions that help enhance customer targeting and connect rates are increasingly being recognized as providing a competitive advantage, which has contributed to market growth.