To meet customer expectations around speed, personalization, and convenience, insurers must harness the potential of APIs as they enhance or launch new services and products.
In the wake of Covid-19, customers are increasingly expecting seamless online experiences that include personalized, on-demand services and products.
Application programming interfaces (APIs) help power these capabilities by allowing software systems to talk to one another. They serve as digital connective tissue, linking companies to each other and to their customers — and removing the need for human mediation.
In the 2010s, this technology contributed to the rise of Google, Facebook, and Amazon. The map that directs users to a specific location on a website comes from an API in the Google Places Library. Facebook's Graph API provides social information captured in profile, friend, group, photo, and event data to a requestor. APIs from the Amazon Marketplace Web Service allow developers to build apps for Amazon's global network of sellers.  
API technology is now coming to insurance, promising new products and increasing the ease of purchase.
For example, when a consumer buys a concert ticket online, APIs in that ticketing system or in the credit card network could communicate with an insurer API to provide an add-on for the customer to automatically receive event insurance. The consumer then gains protection against cancellation or an adverse weather event without having to apply separately for insurance. 
APIs could also be used to provide the data necessary to adjust risk premiums in real time, update insurance quotes or policy recommendations, and much more.
Why insurance?
The insurance industry faces multiple challenges in its transition to a digital business model. Systems may be antiquated and limited in their ability to operate in a digital world. Transaction efficiency has historically driven tech investment, rather than the layering in of new features or the enhancement of customer experience. 
Increased interest in APIs and insurance suggests that the technology is becoming more important in the evolution to a digital business model and operating rhythm.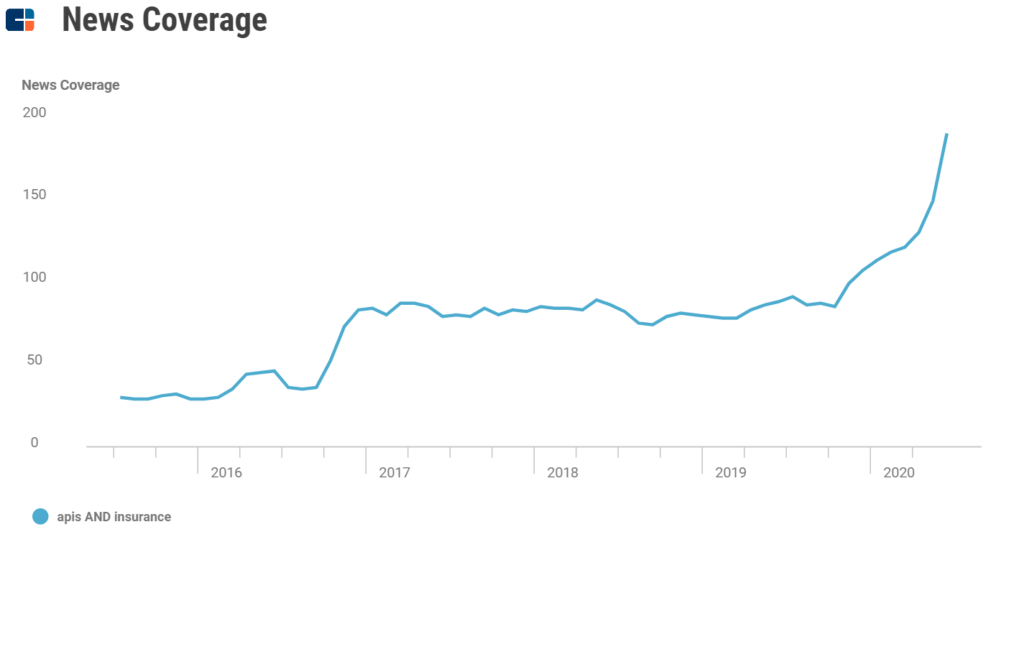 To determine how API technology is being leveraged across the industry, we analyzed over 180 insurance APIs from ProgrammableWeb, a news and information source about APIs.
The value of API technology in insurance is seen most strongly across 4 use cases: data aggregation, workflow, e-commerce, and quoting. Beyond these, we see a long-tail of more niche use cases, including broker enablement, payments, and infrastructure.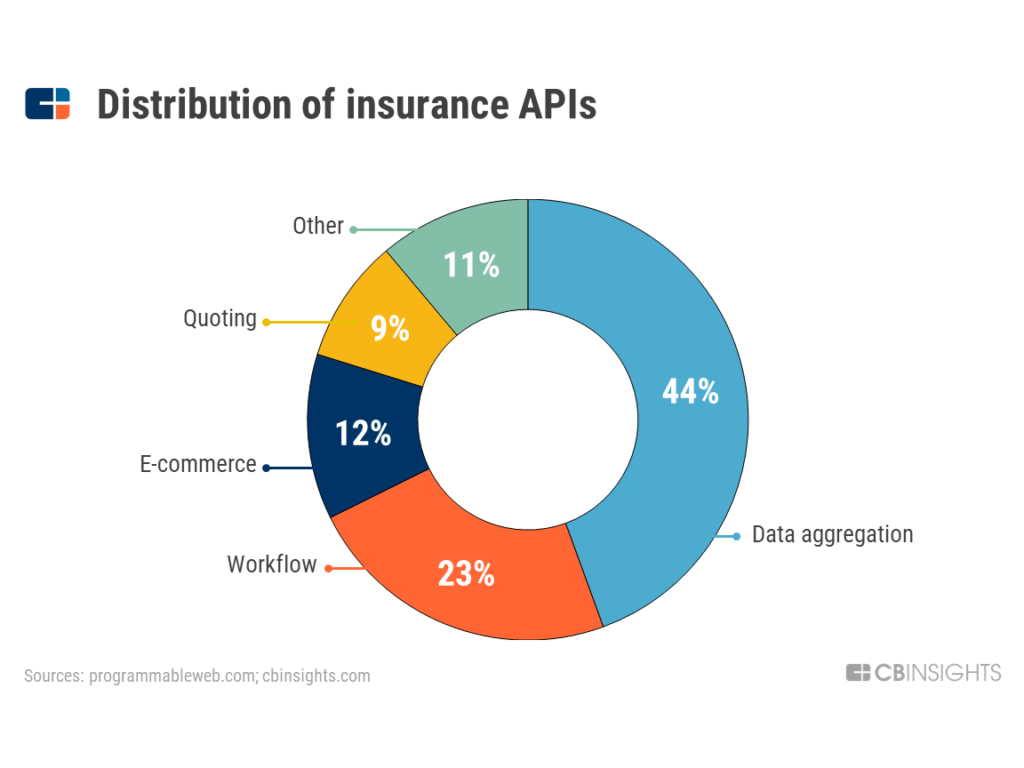 Note: The insurance-related APIs on ProgrammableWeb come from various types of companies — including both insurers and technology suppliers — unlike sites that only list APIs for a specific technology vendor. For this reason, it represents a more diverse sample of how APIs are being used across the industry.