Ant Group, formerly known as Ant Financial and parent company to mobile wallet Alipay, is going public in what is expected to be the largest IPO in history. We analyze the factors contributing to its success and highlight obstacles it faces as it looks to expand.
Ant Group, the financial services holding company of Alipay and others, is setting the stage for the largest IPO ever.
Formerly known as Ant Financial, the Hangzhou, China-based Ant Group is aiming to raise $34B in its highly anticipated debut. The offerings value Ant at close to $313B, making it the most valuable fintech company in the world.
Against the backdrop of rising US-China tensions, Ant Group is planning to offer shares in Hong Kong and Shanghai instead of pursuing a US-based listing.
Founded in the early 2000s to facilitate online transactions for Alibaba, Ant subsequently fueled an e-commerce boom in China. Over the years, Ant has leveraged this platform and emerged as a one-stop-shop for financial services with hundreds of partner financial institutions leaning on Ant for product distribution, risk management, and intelligent decisioning across credit, investments, and insurance.  
Below, we take a look at the factors that fuel Ant's rapid ascent and the potential headwinds it will face as it enters the public domain.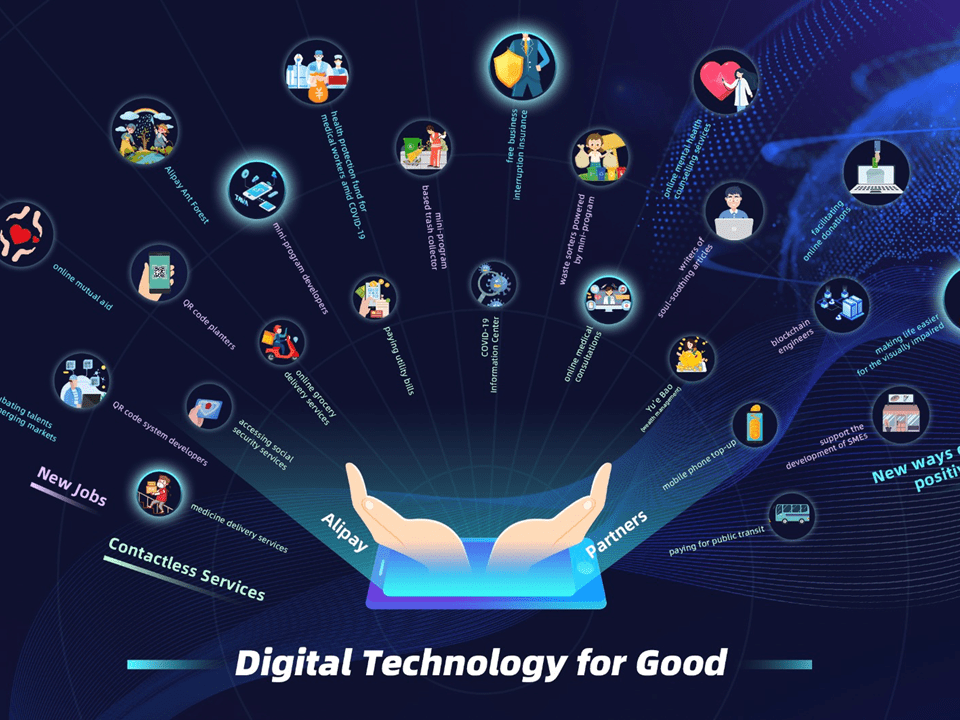 Key takeaways
Ant Group has seen impressive growth.

In the first half of 2020, Ant Group grew profit by over 1,000% to $3.2B and revenue by nearly 40% to over $10B, compared to the same period last year.  

Alipay commands over 50% of mobile third-party payment volume in China.

Alipay processed over $17T in total payments volume in Mainland China in the 12 months ended June 30, 2020. Internationally, Alipay processed another $93B over the same period, which it hopes to grow with its recent acquisition of WorldFirst and its strategic investments across foreign markets. 

Revenue from its fintech segment have outpaced its digital payments platform.

The company's first product, Alipay, has over 1B annual active users and 711M monthly active users (MAUs), which contributed 35% of revenue in H1'20. Revenue from Ant Group's "digital financial technology" segment, which comprises CreditTech, InvestmentTech, and InsureTech, exceeded digital payment and merchant services revenue for the first time in 2019.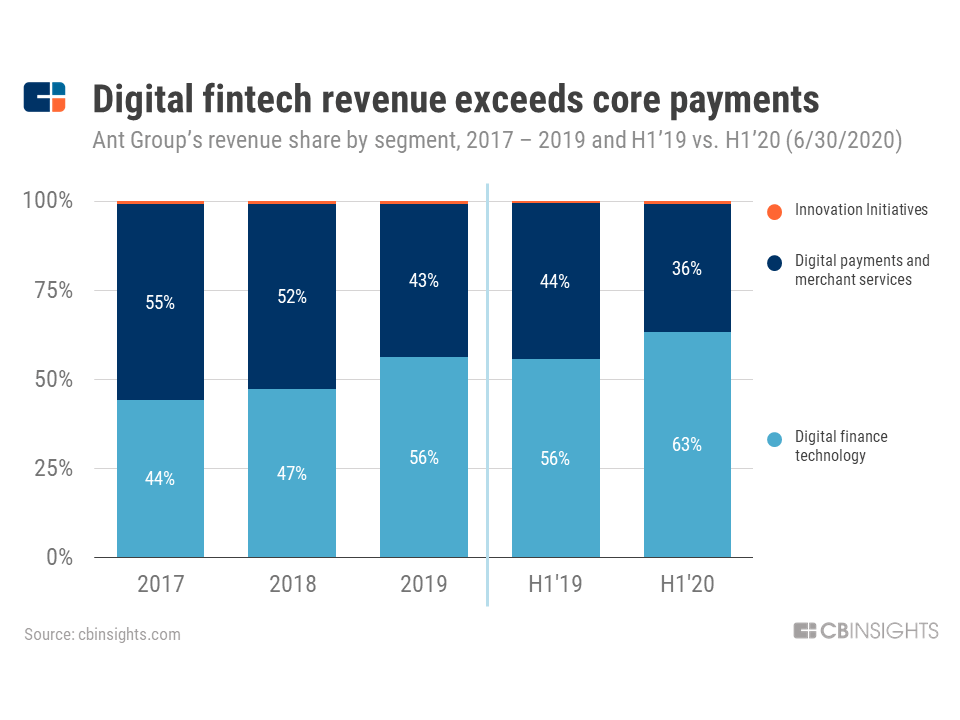 Alipay: A brief history
The origins of Alipay's massive user base
Alibaba co-founder Jack Ma created Alipay in 2004 as a solution to provide trust between buyers and sellers in China's then-burgeoning e-commerce landscape, giving way to the first online escrow transaction offering. 
This payment platform formed the basis of Ant Group as we know today. After launching its mobile app in 2009, Alipay has facilitated significant value for both Alibaba and across the broader ecosystem enabling over 80M merchants and 1B active Alipay users to transact across more than 200 countries and regions, according to its filing. In 2011, Alibaba strategically spun Alipay off into its own entity in order to obtain a digital payments license, which was otherwise inaccessible to companies with foreign investors. The e-commerce giant struck a 37.5% profit-share agreement, which converted into a 33% equity ownership in 2019. 
Ant's payment business enables merchants to transact with consumers in China both online and offline and is also the default payment rail for all Alibaba platforms including Taobao, Tmall, and 1688.com. Today, Alipay commands 54% of the roughly $33T third-party payments market in China.